After displaying the Nissan Note e-Power at the Thailand Industry Expo 2017 in July, Nissan has brought the eco car to the 2017 Thai Motor Expo that opened late last month.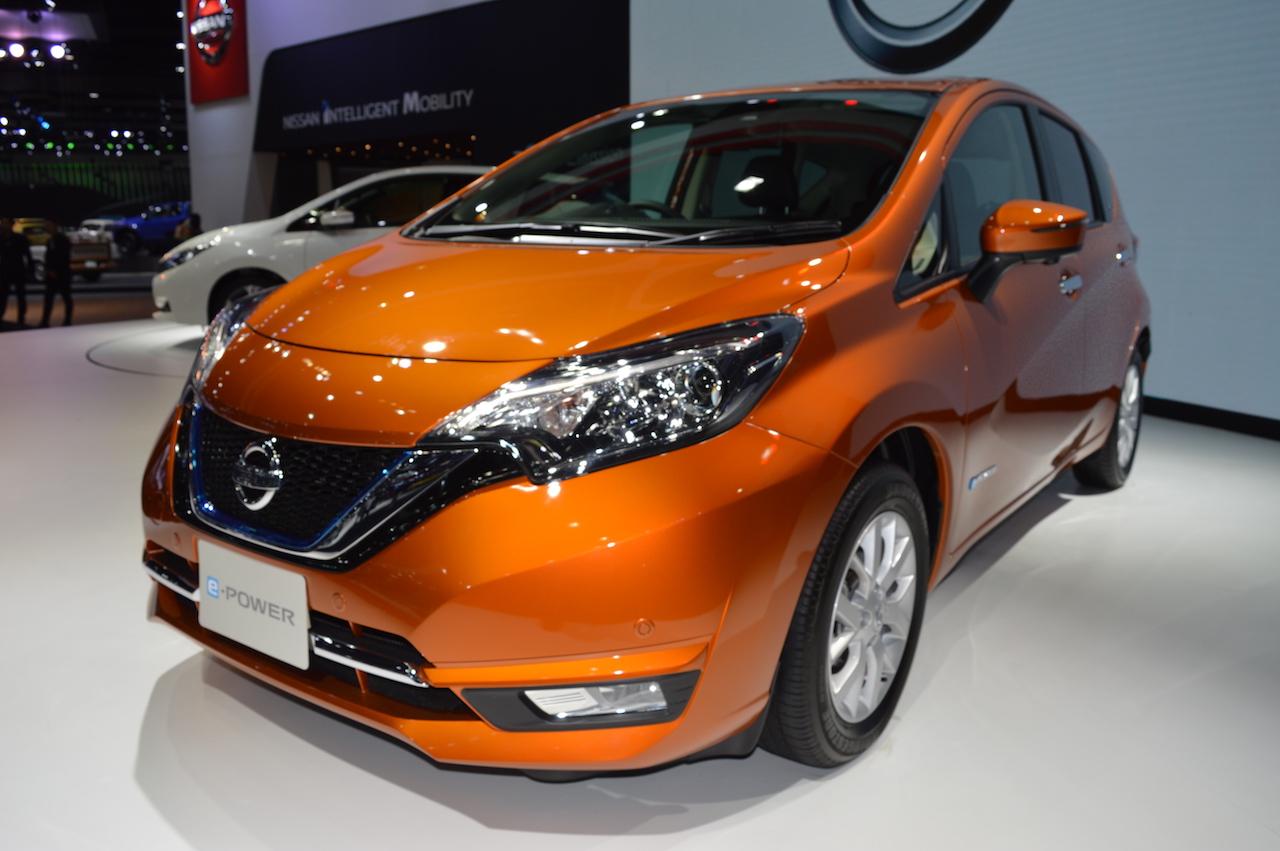 The Nissan Note e-Power debuted the company's e-Power technology when it arrived in October last year. It borrows the electric vehicle technology Nissan perfected in the Nissan Leaf - the world's best-selling EV. Its front wheels are driven completely by an electric motor. There's no need for an external charger to charge to car's battery, as that is done by a small petrol engine.
The Nissan Note e-Power's powertrain comprises the HR12DE 1.2-litre three-cylinder petrol engine, a power generator, an inverter and the Nissan Leaf's EM57 electric motor. The combustion engine produces 79 PS at 5,400 rpm and 103 Nm of torque from 3,600-5,200 rpm. The electric motor generates 109 PS from 3,008-10,000 rpm and 254 Nm of torque from 0-3,008 rpm. There's a small, 1.5 kWh battery to power the electric motor.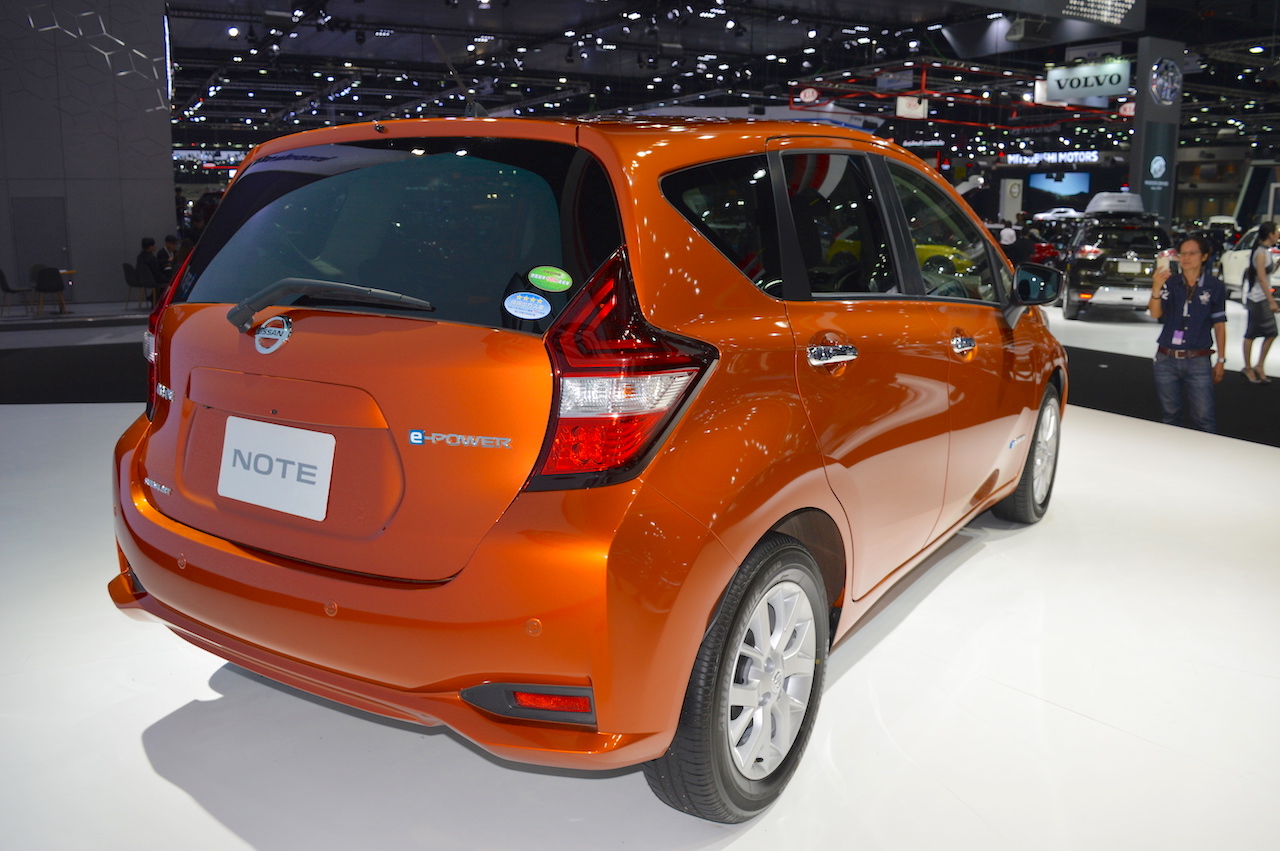 Also Read - Nissan Note spotted in India
For those thinking that the Nissan Note e-Power does use a combustion engine anyway, Nissan has an explanation. The Nissan Note e-Power is more eco-friendly than cars using combustion engines to drive the wheels. The e-Power drive system relies on the engine much less frequently, and so, the engine operates in its optimum condition. Moreover, the e-Power drivetrain delivers abundant torque almost instantly, providing much smoother acceleration and a better drive response. The Nissan Note e-Power has a fuel economy rating (JC08 test cycle) of up to 37.2 km/l.