Having spent a couple of hours driving around the city on the Nissan Micra XV diesel, I've understood this car stands up to its marketing tag line - Drive simpler, live better.
Let me explain why -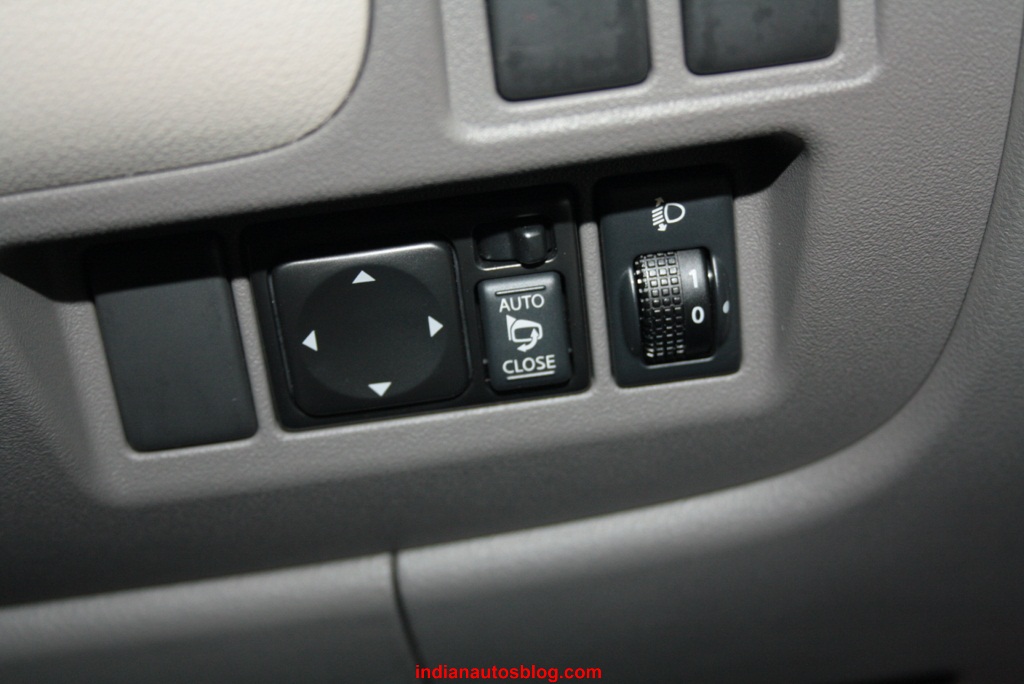 1) The auto folding mirrors are a boon, especially when you're parking in a tight spot. They automatically close when you lock the car, and comes in handy in tight parking spaces. If you're not interested in this feature, it can be turned off. The mirrors are also electrically operated, which is very handy when it's raining or too dusty to roll down the window.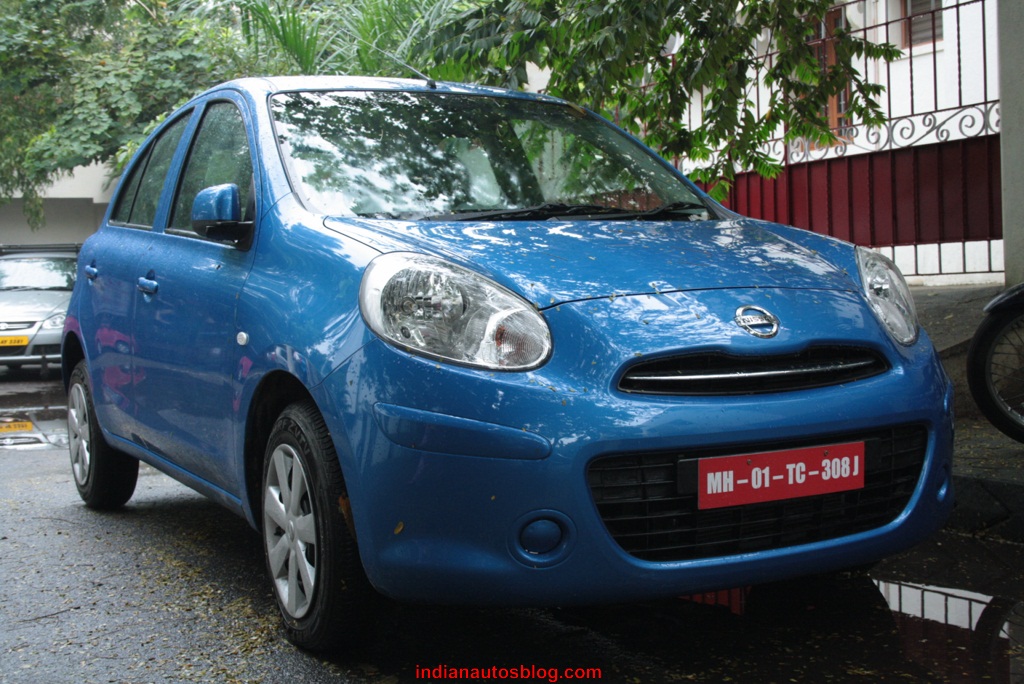 2) The keyless entry system provides a relaxing ownership, especially for people like me who always misplace small objects like keys. As long as the key fob sits inside your pocket, you're able to access the car and leave it behind safely. The tiny black button near the handle needs to be operated to lock and unlock doors.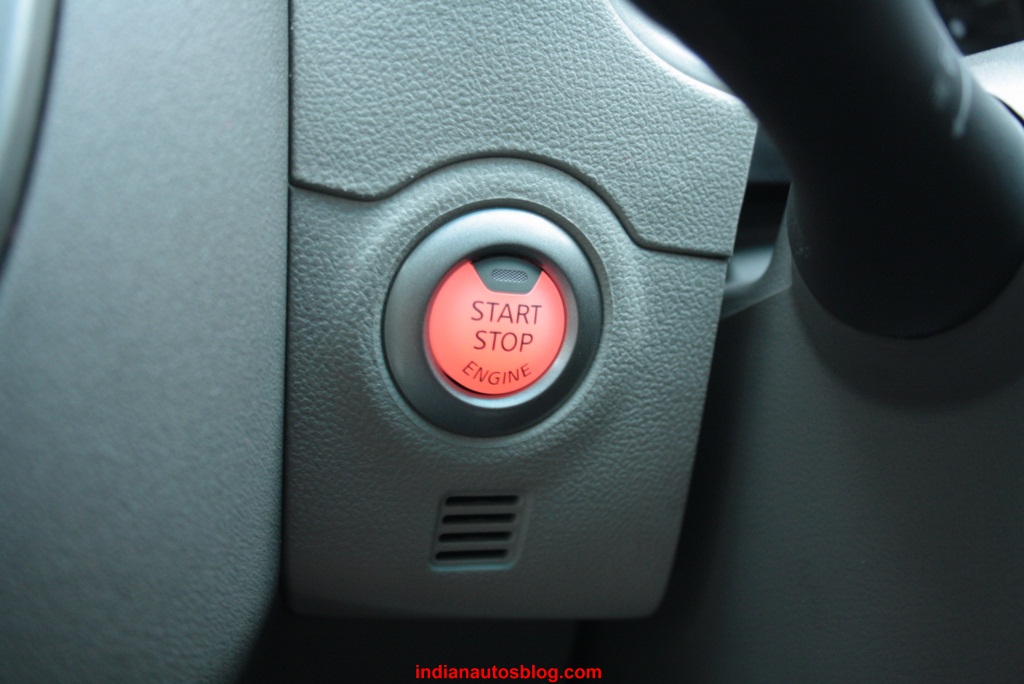 3) The start-stop button is another simple yet effective feature. At night for example, you don't have to search for the keyhole. Just get into the car, press the clutch and push the button once. This feature can protect the starter motor as well. You are now on your way.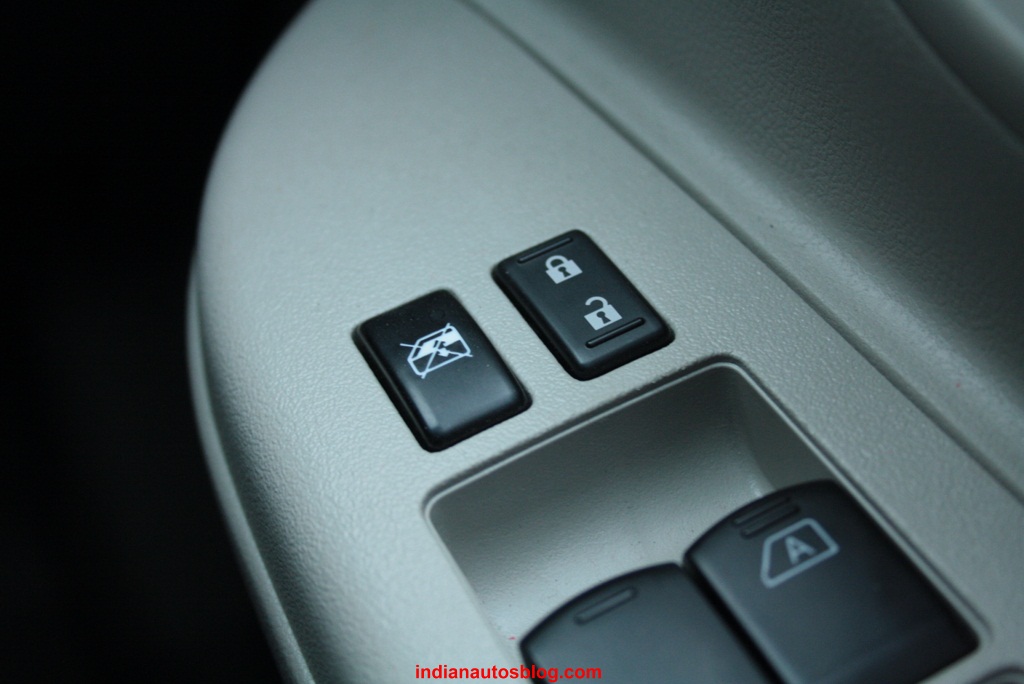 The independent button-operated central locking is another nice feature. If you are traveling with kids at the back, this feature is handy as rear doors won't unlock when you want to exit the car. The one-touch power window on the driver's side is useful while stopping at the toll booth. The car doors lock automatically as you drive away. These features help avoid distraction and win the Micra brownie points.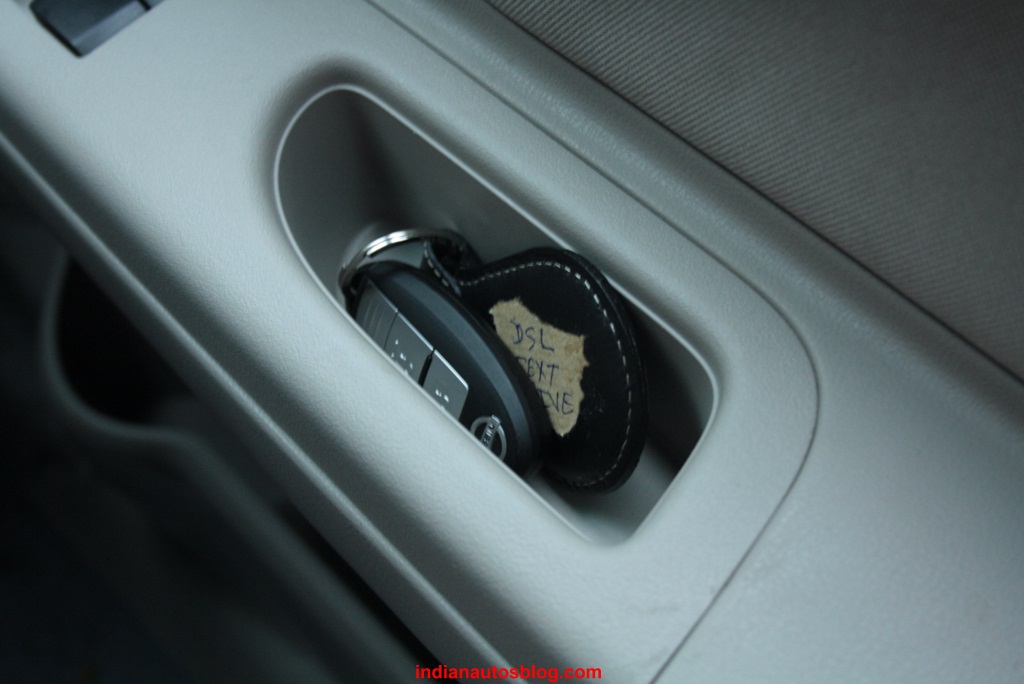 4) If you are uncomfortable driving with things in your pocket, this car has all the cubby holes you need. The key sits safely inside this door pocket, while the mobile phone rests in front of the cup holders..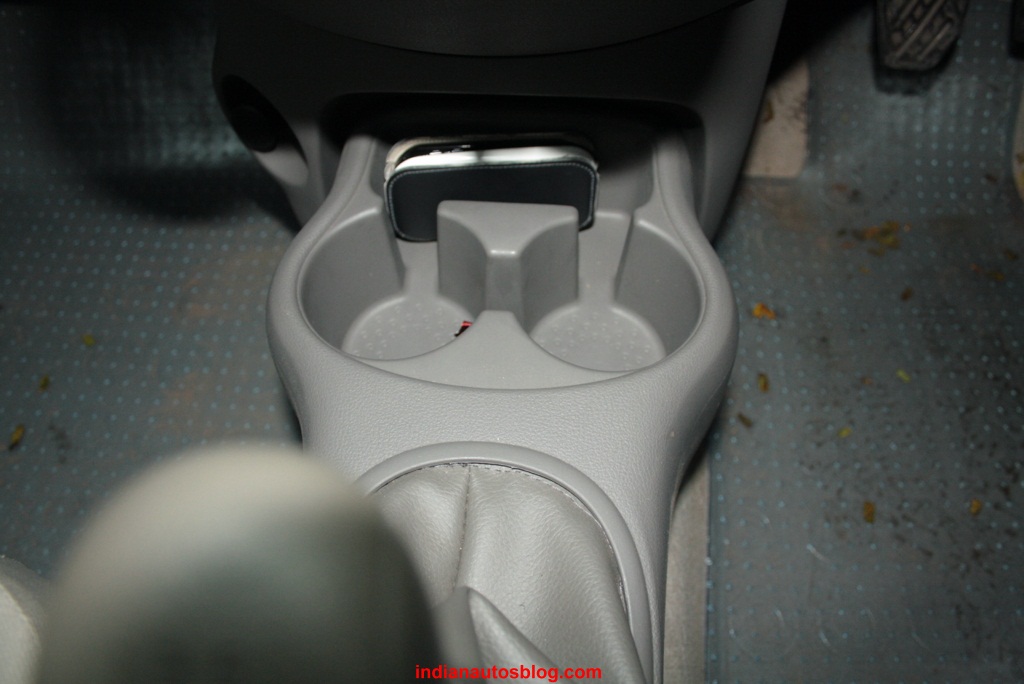 I have come across many vehicles at twice the Micra's price which lack proper storage spaces for everyday items.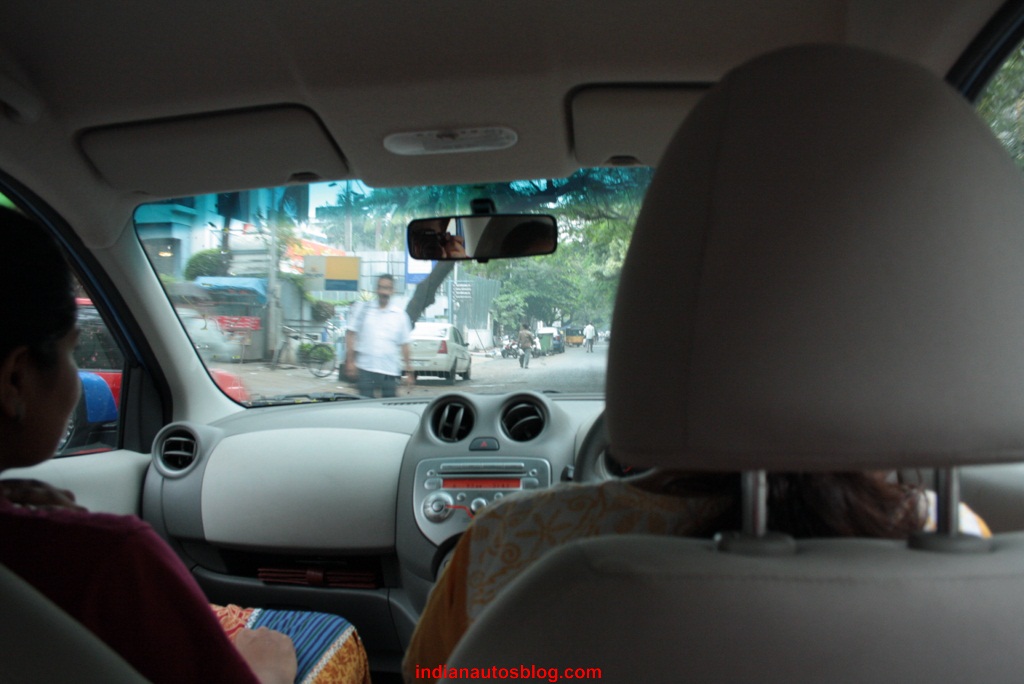 5) The car is simply brilliant in the city. The steering is a delight, the suspension is well sorted and the noise levels are more than acceptable. The stereo works well and the controls are well within reach and easy getting used to. The sound quality is not exceptional.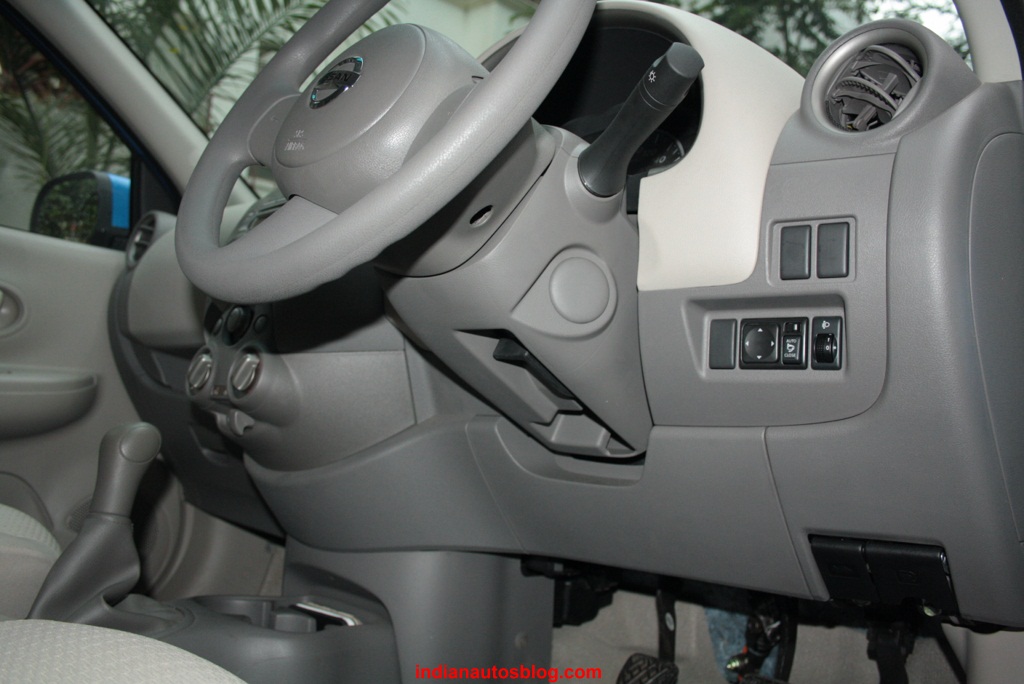 6) Height-adjustable steering is good if more than one person pilots your Micra.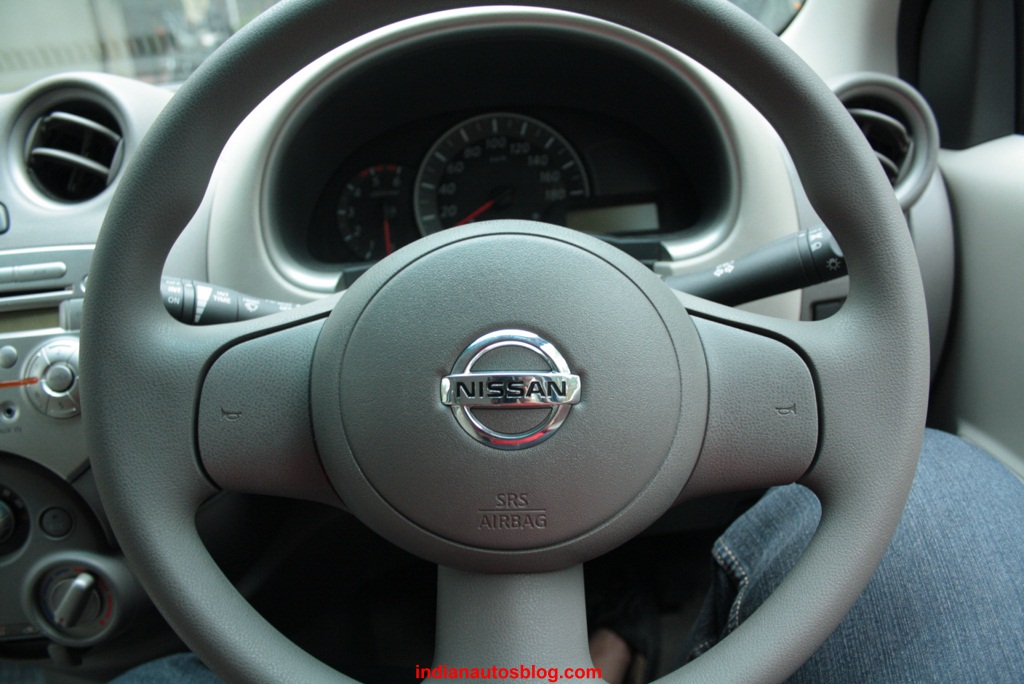 Floating horn is absolutely necessary in India due to higher usage. Note the Nissan badge in chrome. It was absent on the petrol and perhaps after a million request on its Facebook page, Nissan has listened.
7) The air-conditioning worked well. Since this is winter time, we aren't able to fully understand the AC's capabilities, though it's looking good to keep Indian summers at bay.
Stay tuned for more updates on the Micra as we move into Day 2.