Mazda and Fiat had announced a collaboration last year to develop a new compact sports car. While Mazda will call its car the new MX-5, Alfa Romeo would gets its next generation Spider as a result of this partnership.
New details have emerged about the Spider which is slated to launch sometime next year. Sources have conveyed to Car and Driver that the new model from Alfa Romeo will be powered by a Fiat engine.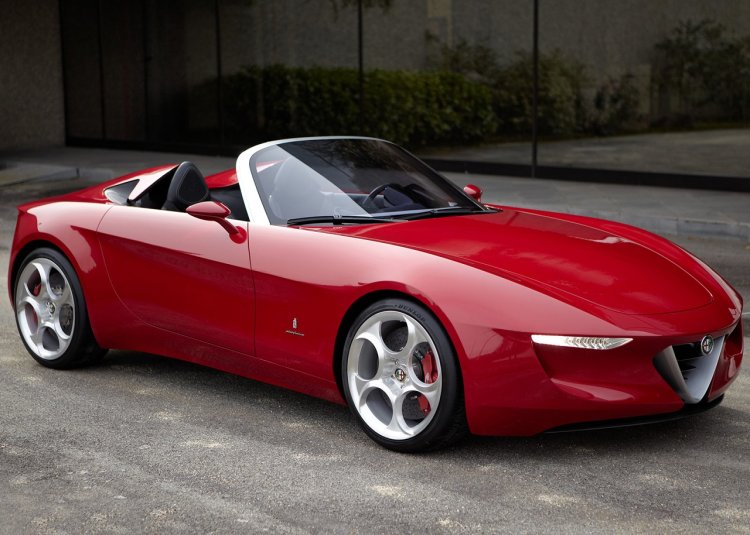 The engine in question is the 1.4 litre MultiAir unit. This four-cylinder turbocharged motor has been doing its duty in the Fiat 500 Abarth and produces around 160 hp. Other reports also suggest that the engine could be tuned to produce around 180 hp earlier used for the Fiat 695 Maserati Edition.
The engine will be mounted longitudinally (driving the rear wheels). While there are no new details regarding the transmission, it is likely to be a manual gearbox.
Meanwhile Mazda will provide the new MX-5 with an "in-house" engine, details of which haven't been unraveled so far.
Like the Subaru BR-Z and the Toyota 86, the Alfa Romeo sportscar will be manufactured in Japan alongside the Mazda MX-5 reportedly benefiting from extensive weight-saving measures to get the best possible power-to-weight ratio. It is reported that Mazda's engineers are aiming to keep the car's weight under a ton.
[Source - Car and Driver]