Yamaha RX100 brings back the memories of the two-stroke era when the motorcycle entertained the petrol heads without burning a hole in their bank account. While most of the bikes have been retired, some enthusiasts are keeping the name alive by maintaining their original RX100s.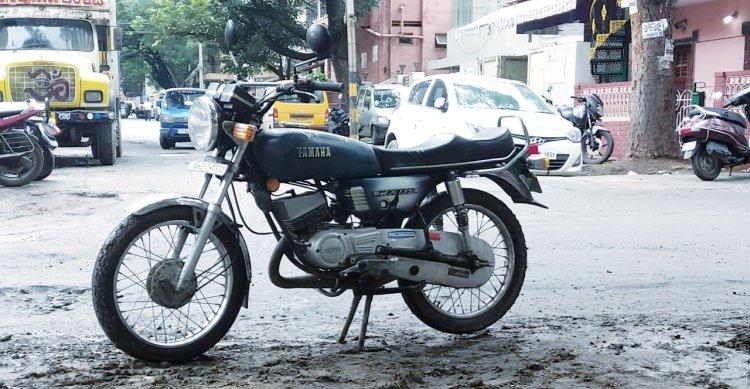 Also read: Check out this Lamby 150 restored to its original glory
Select few also make mechanical upgrades to the machine to make it even more fun to ride. One such person is Vivek Muniyappa. His RX100 packs over a dozen modifications that range from Japanese 5-speed bore kit to Racing clutch bell assembly. Visual changes, however, are limited to the paint.
Thus, the motorcycle continues to feature its original headlight, accompanied by blinkers with orange covers. Above the headlamp is the multi-pod instrument console. The front fender gets a chrome finish that helps retain some more of that retro charm. Other chrome treated bits include rear suspension covers and the rear fender.
The fuel tank and the side panels get unique graphics although the original "Yamaha" logo has been retained. You would spot an RX135 logo on the side panel, but that's because the body part was borrowed from the bigger sibling.
Behind the fuel tank is a single-piece saddle that gets a hump in the centre, between the rider and the pillion seat. The saddle is followed by a basic grab rail for the pillion. At the rear is the stock tail light, blinkers and chrome finished fender.
The list of performance modifications carried by the modified Yamaha RX100 with prices -
Japanese 5 speed bore kit - INR 20,000
Forged piston - INR 6,000
Racing clutch plates - INR 3,000
Reed valve - V force with fibre petals - INR 12,000
Racing lightweight magnet coil assembly – Imported from Japan - INR 14,000
Racing CDI - Imported from Japan - INR 2,500
5-speed short ratio gearbox - INR 14,000
Mikuni D slide carb - 26 mm- INR 15,000
Racing expansion chamber import Malaysia- INR 20,000
Inlet and outlet polished an ported to match performance upgrades
HID lighting kit for better lighting - INR 2,000
Racing Connecting rod - INR 6,000
High quality ceramic quoted racing engine bearings - INR 4,000
Cone intake airflow system- INR 3,500
Racing teeth combination for chain drives
Racing clutch bell assembly - INR 6,000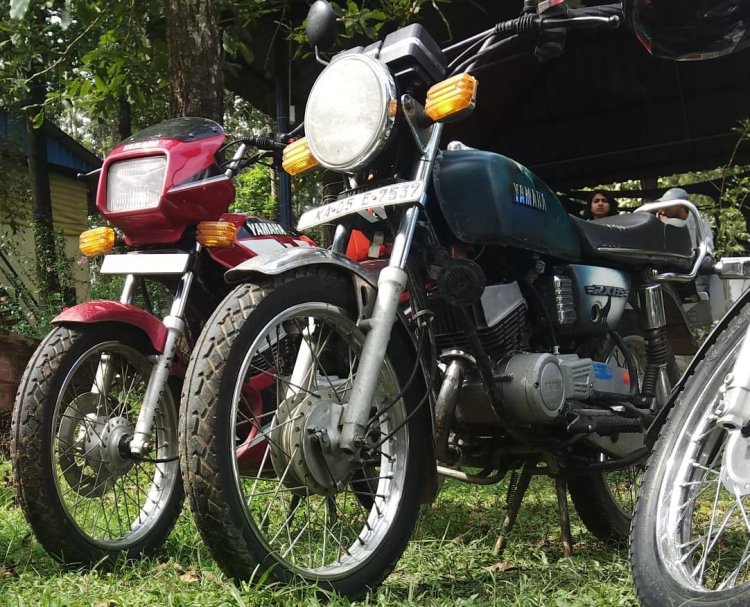 The exact power output figures after the conversion are not available, but Vivek said that the motorcycle could accelerate from 0-100 kmph in less than seven seconds. Stopping power is continued to be provided by drum brakes on both ends. A conventional telescopic fork at the front and a twin-sided shock absorber at the rear provide solace against uneven surfaces.