In spite of making exceptionally well-engineered products, Mitsubishi has struggled to sell its cars in most markets. However, the company is now in a revival mode and has showcased not one, not two but three Concept SUVs at the Tokyo Motor Show under an umbrella theme of @Earth -
Concept 1: GC-PHEV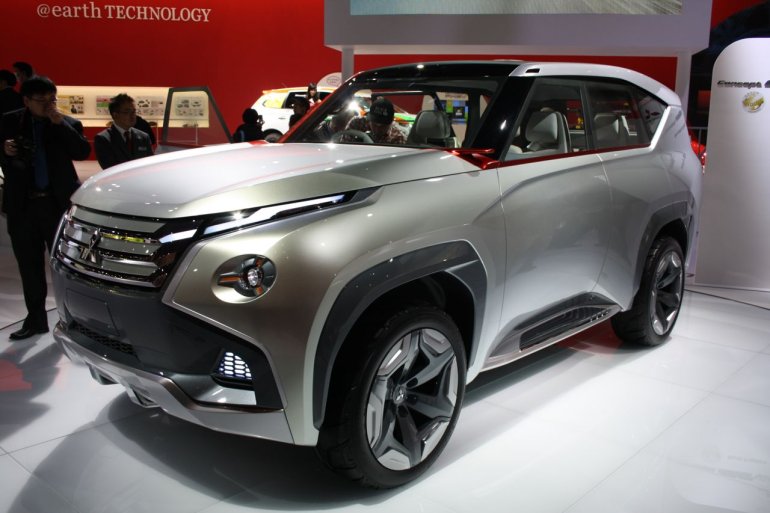 The Grand Cruiser-PHEV is a full-size, full time 4x4 SUV that features Mitsubishi's latest plug-in hybrid electric vehicle (PHEV) system. It has a front-mounted 3.0-liter V-6 engine paired to an 8-speed automatic transmission sending power to the rear wheels. The engine is paired with a high-output electric motor mated to high-capacity battery. This is essentially Mitsubishi's idea of the Pajero successor in very early stages.
Concept 2: XR-PHEV
Impressed with the success of the BMW X6 and Range Rover Evoque, Mitsubishi is testing the waters for a compact crossover coupe with the XR-PHEV (XR' denotes 'Crossover Runner'). The Concept XR-PHEV is front-wheel-drive compact crossover which features a turbocharged 1.1-liter engine coupled to a high-capacity battery. The XR-PHEV could possibly be a replacement to the current Outlander or the ASX crossover.
Concept 3: Concept AR
The last but not the least is the Concept AR (Active Runabout) which is a sporty MPV that could be an alternative to the Ford S-Max. Like the Concept XR-PHEV, the engine is a turbo 1.1-liter 4-cylinder mated to an entry level mild hybrid system.
All three concepts will preview Mitsubishi's latest e-Assist active safety technologies such as Lane Departure Warning (LDW), Forward Collision Monitoring (FCM), and Adaptive Cruise Control (ACC).
Will these new concepts bring any change in Mitsubishi's fortunes? Only time will tell.