Engine produces a devilish 666 bhp and 700 Nm of torque.
At the 2015 Geneva Motor Show, McLaren have taken the wraps off their most powerful product in the newly setup "Super Series" -  the McLaren 675LT. Paying homage to the F1 Long Tail, the 675LT is a track-focused version of the 650S, and will target latest supercars like the Ferrari 488 GTB.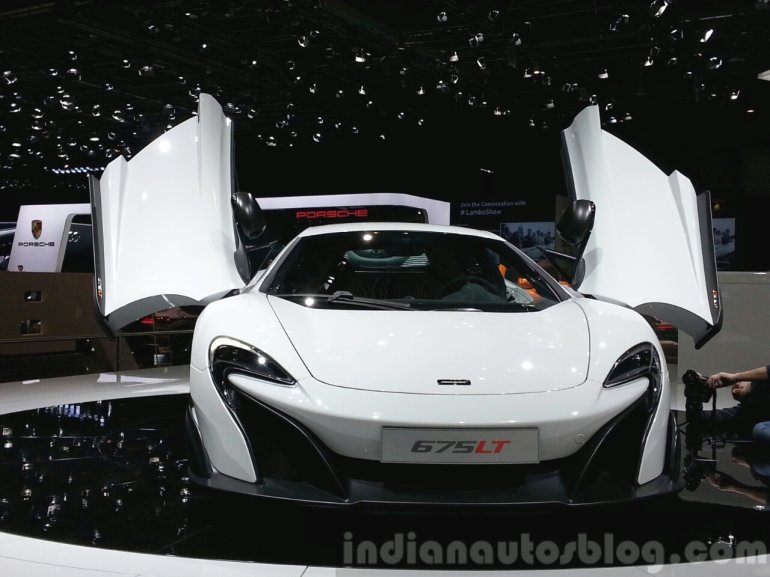 On the exterior, the McLaren 675LT is nearly identical to the less-powerful 650S. For better track performance, it features vital upgrades such as an extended carbon fiber front splitter with end plates, wider door blades with an extra vent placed above for additional cooling, wide side intakes, a new engine cover, and an aggressive rear-end with dual rounded titanium exhaust pipes.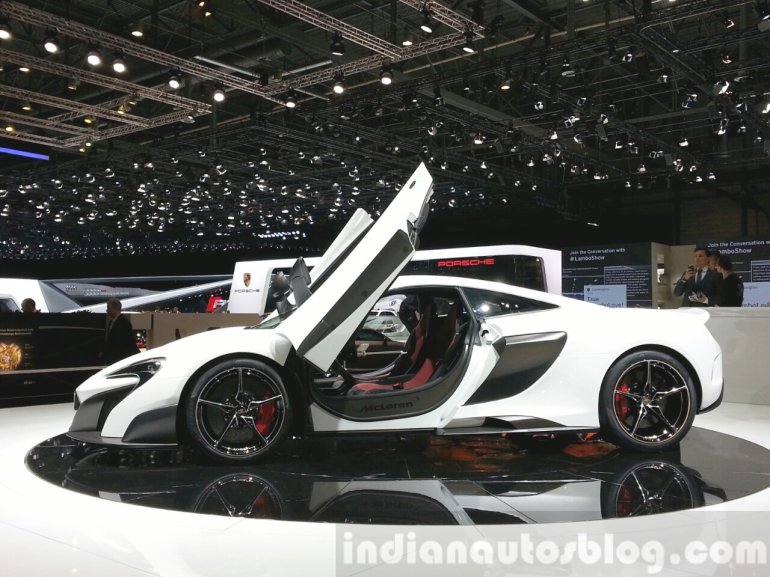 The 675LT will only be available in coupe configuration and, with a dry weight of 1230 kg, is nearly 100 kg lighter than the 650S. With the new front splitter and a 50% longer rear airbrake, McLaren have also managed to increase the downforce for better cornering at high speeds.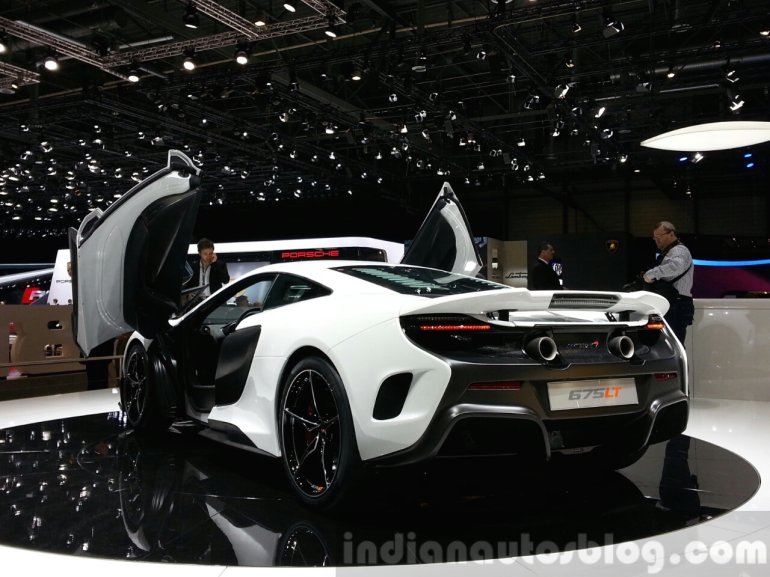 Inside, the 675LT features minimal changes over the 650S. The only noticeable changes are the larger set of steering paddles and new Alcantara-upholstered carbon fiber seats, similar to the ones in the P1 hypercar.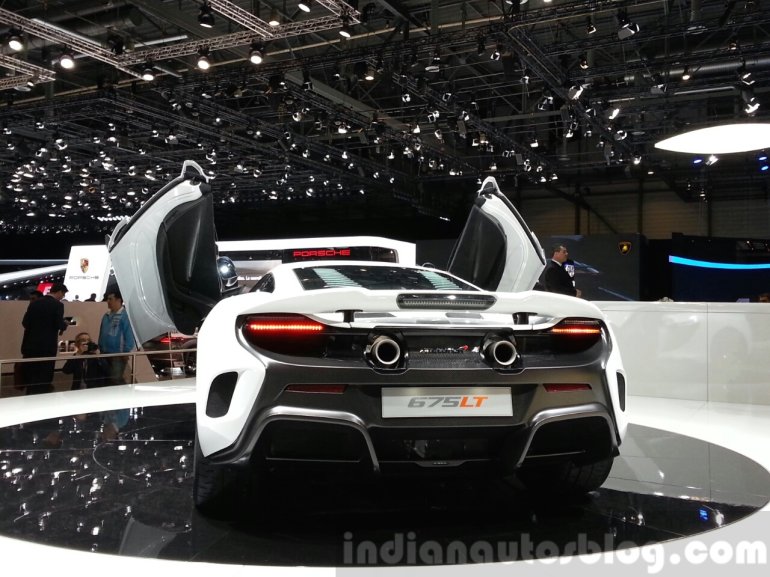 Under the hood, it features the a re-tuned version of the 3.8-liter twin turbo V8, which now produces 666 hp and 700 Nm of torque. With the lightweight body and powerful engine, the 675LT has an impressive power-to-weight ratio of 542 hp per tonne.
The engine is paired to 7-speed dual clutch SSG transmission, which helps the 675LT do the 0-100km/h sprint in a blistering 2.9 seconds and 0-200 km/h in 7.9 seconds, before hitting a top speed of 330km/h.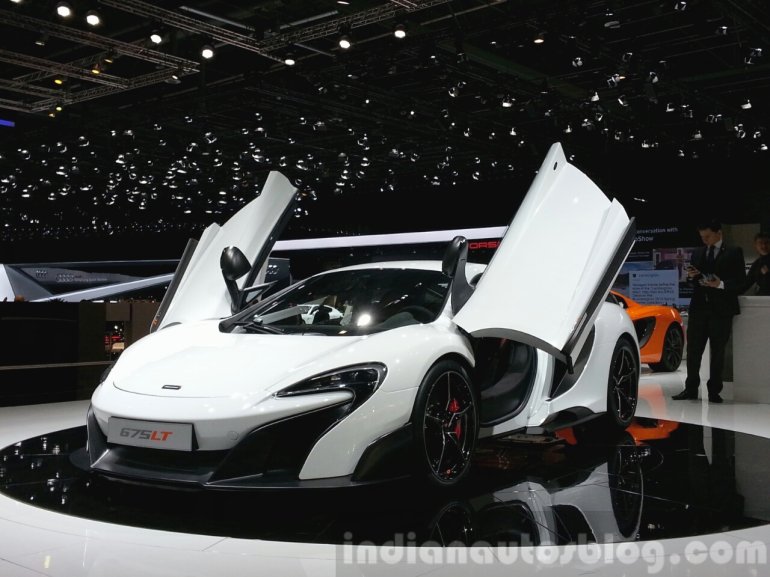 Priced at £259,500 (INR 2.47 crores), production is strictly limited to 500 units globally. More details are provided in the press release below the gallery.
McLaren 675LT - Press Release
[Slideshare direct link]