Mazda has made huge progress with its Skyactiv technology and is now showcasing its results at the Tokyo Motor Show. Mazda has presented the Mazda3 in two avatars Mazda3 SKYACTIV-Hybrid and Mazda3 SKYACTIV-CNG.
The Skyactiv-Hybrid has been developed in collaboration with Toyota to ensure that the development cost is kept low. Rather than developing its own hybrid system for the Mazda3, Mazda's system patches on parts from Toyota's Hybrid Synergy Drive.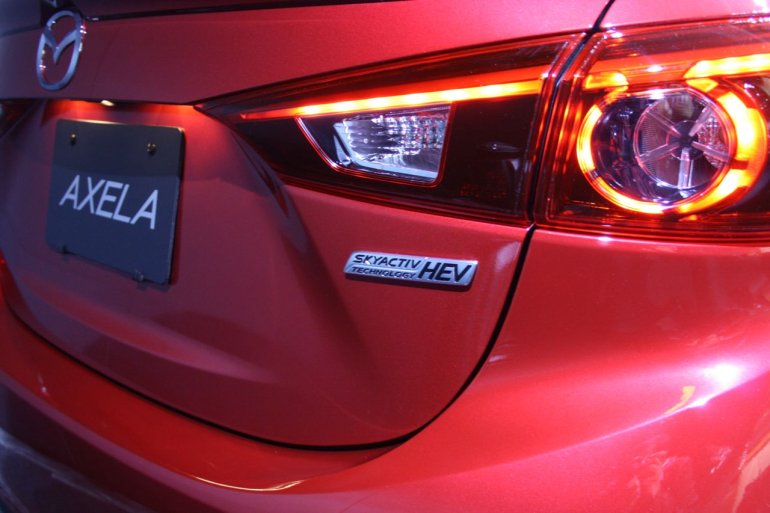 To further bring the cost down, Mazda's system uses cheaper nickel metal hydride batteries rather than the more expensive, lithium-ion unit used by Toyota. This setup, along with a drag coefficient of just 0.26, will enable the model to return up to 30.8 km/l, slightly better than Toyota's Prius, though they share the same technology.
The Mazda 3 Hybrid is equipped with a CVT transmission but does not get the 'i-Stop' and 'i-Eloop' stop-start and regenerative braking systems. The Hybrid variant hit showrooms late last month.
Mazda has also responded to the growing demand for CNG cars in the world with the SKYACTIV-CNG Concept. It is a bi-fuel system that runs on both gasoline and CNG.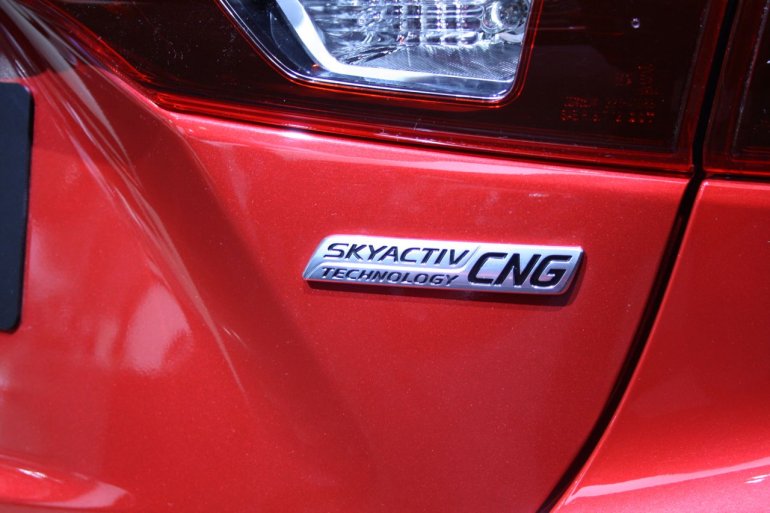 Due to the high compression ratio of CNG, one can expect a drop in emissions by about 20 per cent compared to those with gasoline engines of the same displacement. However, the CNG model is a concept vehicle, and there is no indication that Mazda will put the car into production.
Mazda3 SKYACTIV-Hybrid - Image Gallery
Mazda3 SKYACTIV-CNG - Image Gallery
Press Release - Mazda3 SKYACTIV-Hybrid introduced
[Can't see the press release here? Head to Slideshare]