The Mazda RX-8 rotary engined sportscar hung up its boots in 2012 with no immediate successor in sight. The car failed to meet emission norms in Europe and was discontinued there in 2010. Losing the European market clubbed with rising Japanese Yen has forced Mazda the pull the plug on the RX-8.
Four years after the demise of the car, there is a good news for the fans of the Wankel cycle engines. Autoexpress.co.uk says that Mazda is working on a new rotary engine powered model to succeed the RX-8. Going by Mazda's nomenclature, the upcoming model is speculated to be named as the Mazda RX-9 (the RX-8 succeeded the RX-7 and hence the speculation).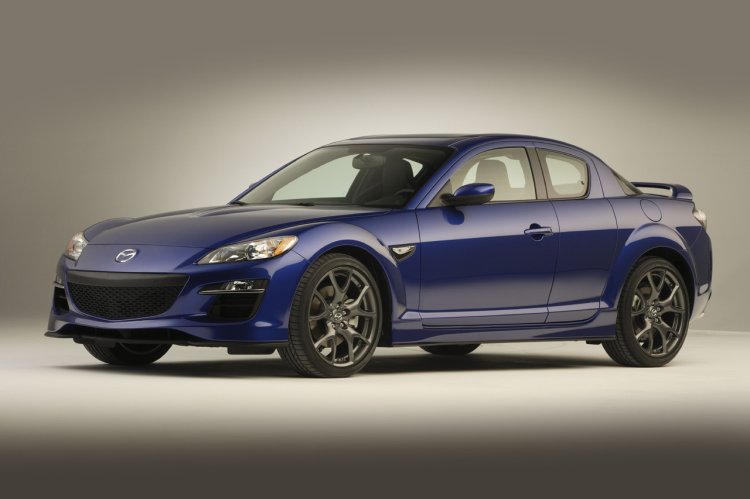 Reported to premiere in 2017, the new Japanese sportscar would ditch its predecessor's unique four door layout in favor of a low slung coupe design. Needless to say, the automaker's latest 'Kodo' design language would be applied on the 2017 Mazda RX-9.
The stretched and beefed up version of the MX-5's chassis will underpin the RX-8 successor. Mazda engineers are working on eradicating the inherent shortcomings of a rotary engine such as high oil and fuel consumption and low torque output. Keeping in line with its tradition of offering normally aspirated engines, Mazda would refrain from adding a turbocharger to the new motor.
Transmission options are expected to be a 6-speed manual or 5-speed automatic and the power output target is 300 hp. A slew of SkyActiv technologies found in the new Mazda3 and 6 which are aimed at reducing weight and improving efficiency would go into the new car.
The RX-9 is expected to be launched in 2017 to mark the 50th anniversary of the Cosmos sportscar, the brand's first rotary engined model.
[Source: AutoExpress.co.uk]