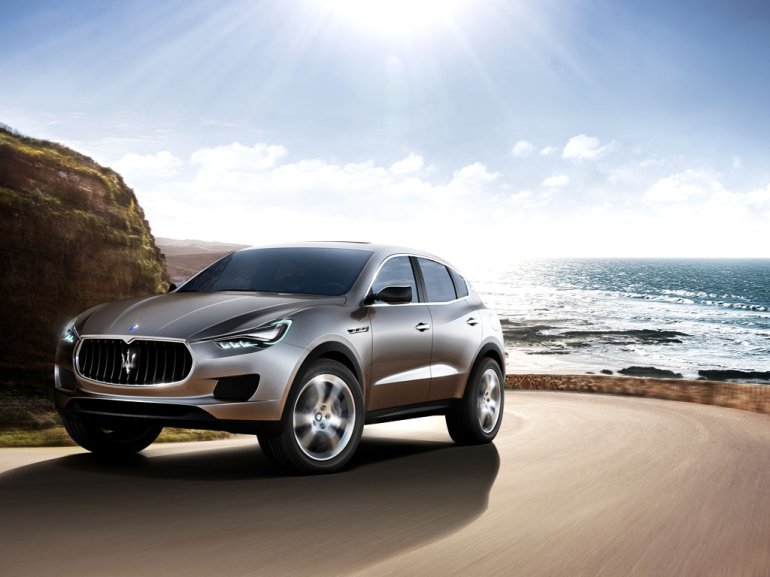 After being sold countless number of times, Maserati has finally stabilized itself under the Fiat umbrella. The brand is now in expansion mode and wants to get volumes under its umbrella.
The Italian moniker recently refreshed the Quattroporte. They have also confirmed a BMW 5 series rivaling sedan called Ghibli and of course an SUV called Levante.
Now, CarAndDriver reports that Maserati is planning a compact SUV to take on the likes of the Range Rover Evoque and Porsche Macan. The luxury compact SUV segment already has traditional players such as BMW X3, Audi Q5 and the Mercedes GLK.
The mystery SUV will be based on neither an existing Maserati nor a Chrysler platform. In fact, it will use a long-wheelbase version of the CCUSW platform which also underpins the Alfa Romeo Giulietta. If everything goes well, the entry-level crossover could be launched in 2016.
But pretty soon we will get a glimpse of the first mass market product from Maserati - the Ghibli sedan in 2013. It will be followed by the next-generation GranTurismo in 2014. In 2015, we will see the first ever SUV from Maserati called the Levante. This SUV was previewed by the Kubang concept and will sit above the compact SUV.
Maserati's elder sister Ferrari is certainly doing well in the supercar world. Clearly, Maserati needs to step up its game to bring some profit to the Fiat group.
[Note: The car pictured in this article is the Maserati Kubang concept]
[Source: blog.caranddriver.com]