The Maserati Ghibli is the most compact and the most affordable car to carry the Trident logo on its nose.
[Can't watch the video? Head to Youtube]
Unveiled at Auto Shanghai 2013, the luxury sedan is aimed squarely at the high end variants of the mainstream executive sedans like the BMW 5 Series, Jaguar XF, Mercedes E Class and the Audi A6. Being a Maserati, the Ghibli prioritizes on exclusivity, driving dynamics and sportiness.
Here is the promotional video of the Maserati Ghibli which gets you acquainted with the car. We can't help but to mention the resemblance of the one of the sequences in the promo video to that of the 2014 Mercedes S Class. In both the videos, the owners of the cars are depicted as successful constructors. Both drive down in their exclusive set of wheels to a construction site!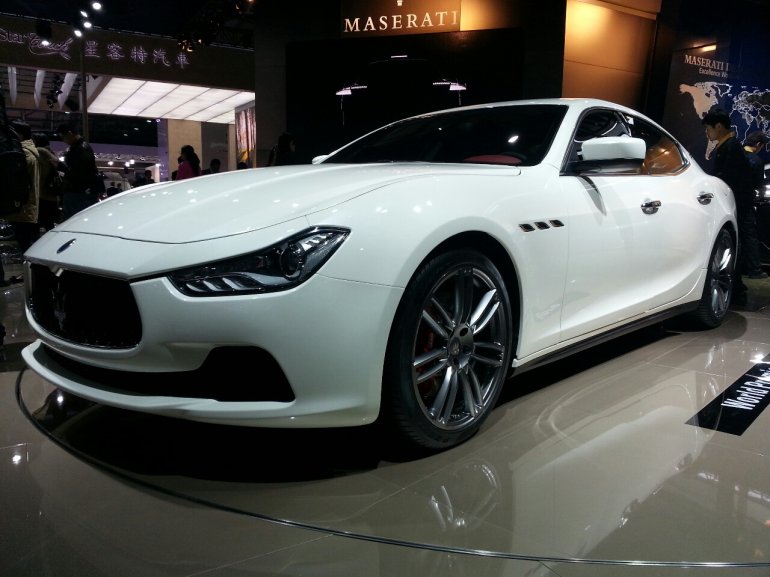 There is a choice of a petrol and a diesel engine, yes, the Ghibli is the first diesel Maserati. The 3.0 litre V6 petrol motor is available in two states of tune - 330bhp and 410bhp. The diesel engine is also a 3.0 litre V6 unit and it is capable of 275bhp and an efficiency of 16.66km/l!
Maserati hopes to sell about 50,000 cars per annum (not the Ghibli, but across the range) by 2015 and the Ghibli is a key model in making that dream come true.