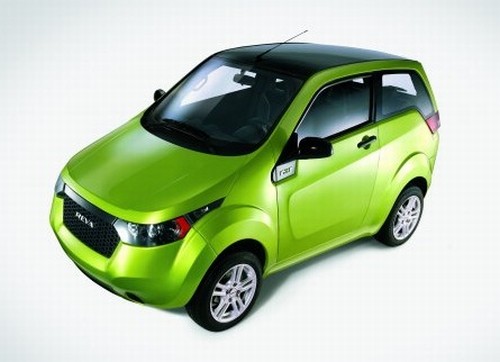 Since the time REVA began selling EVs, it only has managed to dispatch 3,000-odd units globally. Come 2011, with the help of a new facility in Bangalore capable of producing 30,000 units/annum, and Mahindra's dealership network, it is looking to sell about 1,300 cars in India alone bringing the grand total to 2,500, reports Business Standard.
The new Bangalore facility will be operational by April 2011 and the first of the new variants to roll out will be the 2-door REVA NXR hatchback showcased at the Frankfurt Motorshow in 2009. Mahindra REVA is expected to get a free run as there are no rivals in the electric car segment here in India. The only company capable of spoiling the party is General Motors, whose electric vehicle prototype is scheduled for only display in April.
On its official website, REVA notes the NXR will be available in 2012 and the NXG in 2013. Does the company intend to sell 1,300 units of the REVAi in India next year?
Source - Business-standard.com