At the 2014 Colombo Motor Show in Sri Lanka, Mahindra Two Wheelers has showcased its existing range which includes the Mahindra Arro, Centuro and Rodeo RZ.
Mahindra Arro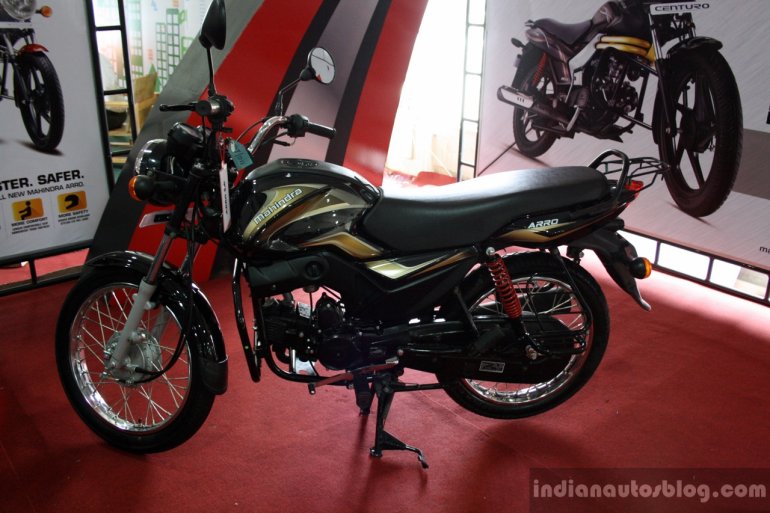 The Mahindra Arro is an entry-level commuter with a higher load carrying capacity compared to a regular commuter. The motorcycle gets a simple headlamp, fuel tank and instrument console.
The Arro which is sold only in export markets is derived from the Pantero. The engine it uses is a 106.7 cc unit which produces 8.5 PS at 7,500 rpm and 8.5 Nm of torque at 5,500 rpm, and is mated to a 4-speed gearbox.
The Arro is priced at LKR 143,950 (around INR 67,700).
Mahindra Centuro
The Mahindra Centuro is positioned as a premium commuter with first-in-class features like remote smart key, find-me and guide-me lamps and anti-theft alarm.
The Centuro is also powered by the same 106.7 cc air-cooled engine as the Arro, paired to a 4-speed gearbox. The Centuro is the second best selling model for the company in the island nation, whose top-end variant retails at LKE 199,950 (around INR 94,000).
Mahindra Rodeo RZ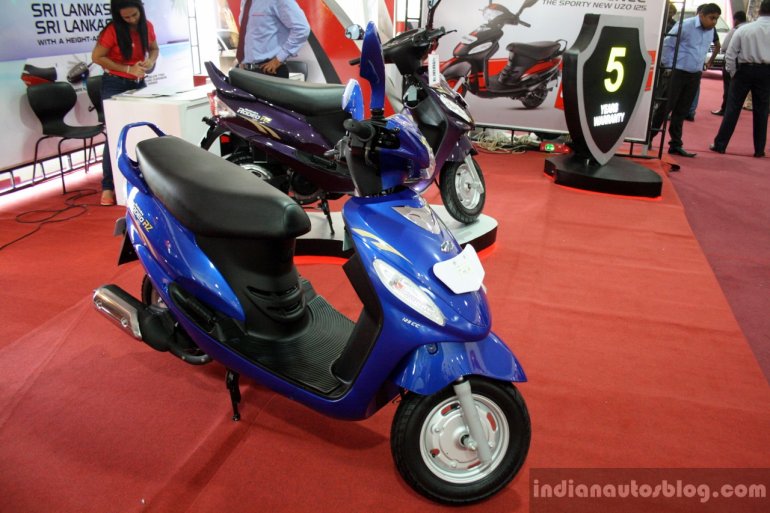 The Mahindra Rodeo RZ, the best selling product for MTW in Sri Lanka, is powered by a 125 cc air-cooled engine. The unisex automatic scooter delivers 8.04 bhp (6 KW) at 7,000 rpm and 9 Nm of torque at 5,500 rpm.
The Rodeo RZ has a top speed of 80 km/h, a claimed fuel efficiency of 59.38 km/l and is priced at LKR 207,950 (around INR 97,825).
Mahindra also launched a 5-year warranty scheme for its two-wheelers in Sri Lanka at the Colombo Motor Show.