The results of the J.D Power Asia Pacific 2013 Sales Satisfaction Index (SSI) Study have just come in. Honda Cars India continues to top the SSI and retains its Number 1 position. In 2012, Honda came first with 835 points (out of 1,000) and in 2013 Honda has managed to better their score with 849 points.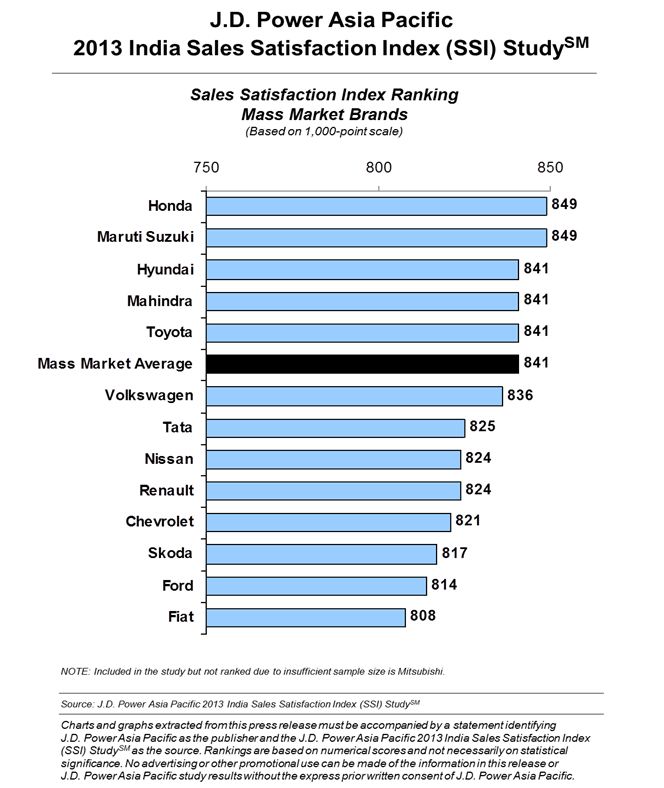 The country's largest car maker, Maruti Suzuki, has managed to tie with Honda with 849 points. In 2012, Maruti was in third position behind Honda and Hyundai with a score of 824. While Hyundai rose from 829 points to 841, the Korean car maker has been pipped by Maruti in 2013.
Sharing 841 points with Hyundai happens to be Mahindra and Toyota. Mahindra which was 3 points behind Toyota in 2012 has now equalled it.
Apart from Skoda, every other manufacturer sees a rise in their points from 2012 to 2013. The Czech brand which came 5th with 821 points in 2012, dropped to 817 points this year.
The biggest gainer here seems to be Tata, who went from last position in 2012 to middle of the board this year thus gaining 25 points in the process. The overall industry average has also risen from 820 points in 2012 to 841 in 2013.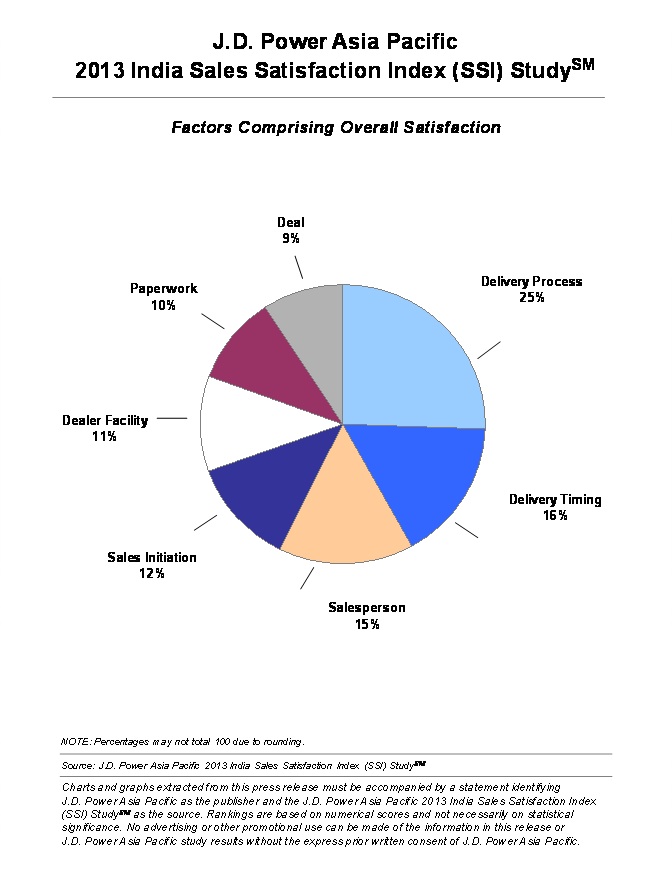 Comparing the factors that comprise the overall satisfaction, there appears to be no shift from 2012 to 2013. Buyers think that the delivery process is much more important to satisfaction than getting a good deal on the vehicle.