Update - We messed up the spelling. It's Infiniti and not Infinity.
Infiniti is to Nissan what Lexus is to Toyota – a posh badge of the same manufacturer. Looking at the spurt in the Indian luxury car market, Infiniti is planning to invade the Indian streets as well. The good news is that they are bringing their entire lineup to rival against the German trio – Mercedes, BMW and Audi.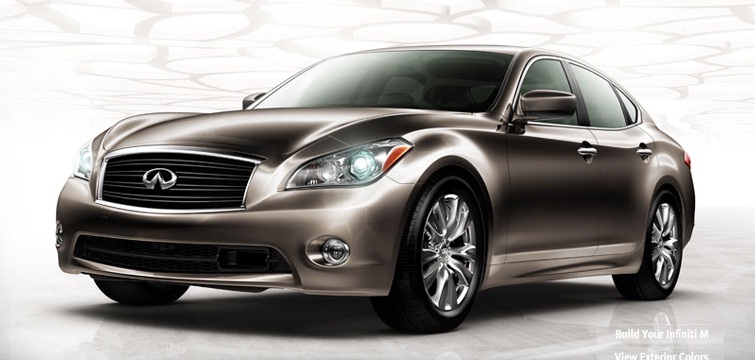 The shocking news is that they have not partnered with Hover, which distributes Nissan products in India. Instead they have tied up with the Shreyans group - the official importer of Ferrari, Maserati, Ducati and Porsche. I guess posh badges require posh tie ups as well ;)
Their line up consists of:
• G Series Saloon – To take on the C class, 3 series and A4
• M-series Saloon – To take on E class, 5 series, soon to be launched A6 and Jag XF
• EX series mini SUV – To rival Audi Q5 and BMW X3
• FX series SUV – To rival the BMW X5 and Mercedes M-Class
• QX series SUV - To take on Mercedes GL-class and Lexus LX 570
With the entry of Infiniti, speculations are rife that Toyota will also consider officially introducing the Lexus brand. Toyota's management told Indian Autos Blog back during the launch of the Toyota Prado in December 2009 that the company is considering the introduction of sister brands in India in the future.
Source - AutoCarIndia.com