Recently got GTA 5 and free cash but don't know what to spend it on? Check out these 10 fastest and prettiest cars in GTA game to satisfy your greed.
GTA 5 is one of the great Rockstar hits available for PC, PS3, PS4, Xbox 360, and Xbox One, and although it is already pretty old (it was released in 2013) it is still one of the most played and loved games by the public. This sandbox hooks us with its shooter scenes, its races in all kinds of vehicles, and its impressive open world. Up to present, the GTA 5 mobile has not hit the App Store and Google Play yet. However, you can also experience a fan-made mobile version that can be downloaded for free on GTA 5 mobile site.
Epic Games recently released GTA 5 for free on its digital platform, along with $1,000,000 in-game cash. Right now, many of you may have just started playing the game for the first time and are looking for the best vehicles to drive around. Well, you're in luck.
One of the coolest things to do in GTA V is to collect all kinds of vehicles: cars, motorcycles, bicycles, helicopters, ships and even submarines. As you already know, we can take the means of transport that we want in an "unlawful" way, to say the least, but if you want to own your own vehicles for good (and legally), here is a list of the best cars in GTA game that you can buy in GTA V.
GTA 5 Fastest Supercars - Dewbauchee Vagner
Dewbauchee Vagner is distinguished by its sleek cabin design and lightweight bodywork, complete with a distinctive sloping bottom. You can see various parts of carbon fiber around the body, and gullwing doors are characteristic of the car. It is one of the fastest cars in GTA game V.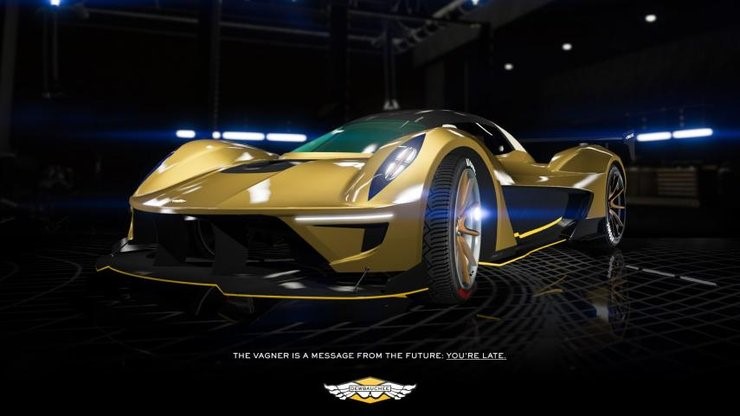 Its low suspension gives it great stability when cornering but the rear is prone to losing control if it takes a significant hit. It has fairly decent acceleration and if we add to that its great cornering ability, the Dewbauchee Vagner is ideal for circuits with many curves but not too much speed. The Vagner sells for $ 1,535,000 and is heavily inspired by the Aston Martin Valkyrie.
GTA 5 Fastest Supercars - Vapid FMJ
The Vapid FMJ is an exclusive GTA Online vehicle that was incorporated into the game in the Finance and Felony update. Designed by Vapid, it can be purchased for $1,750,000. It is a supercar with some similarity to the Bullet and behind it has features of the Furore GT. It has good resistance and speed, and its handling is impeccable thanks to its all-wheel drive.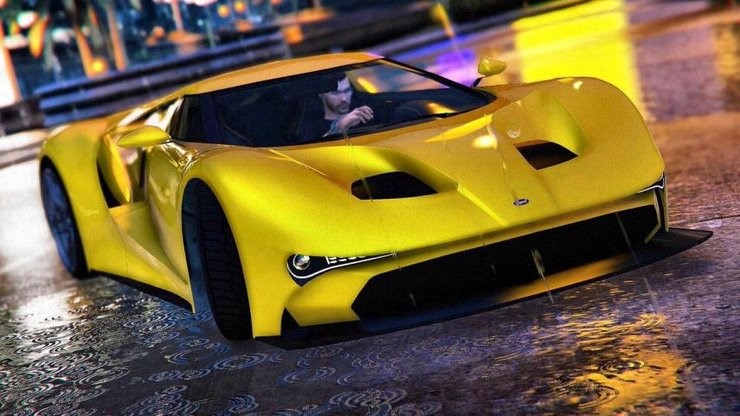 GTA 5 Fastest Supercars - Grotti X80 Proto
The Grotti X80 Proto is a supercar that only appears in Grand Theft Auto V Online mode, as part of the Finance and Felony update. It is a supercar with an avant-garde design similar to the prototypes of the Le Mans races. It has a slight resemblance to the Turismo R but with more aggressive lines.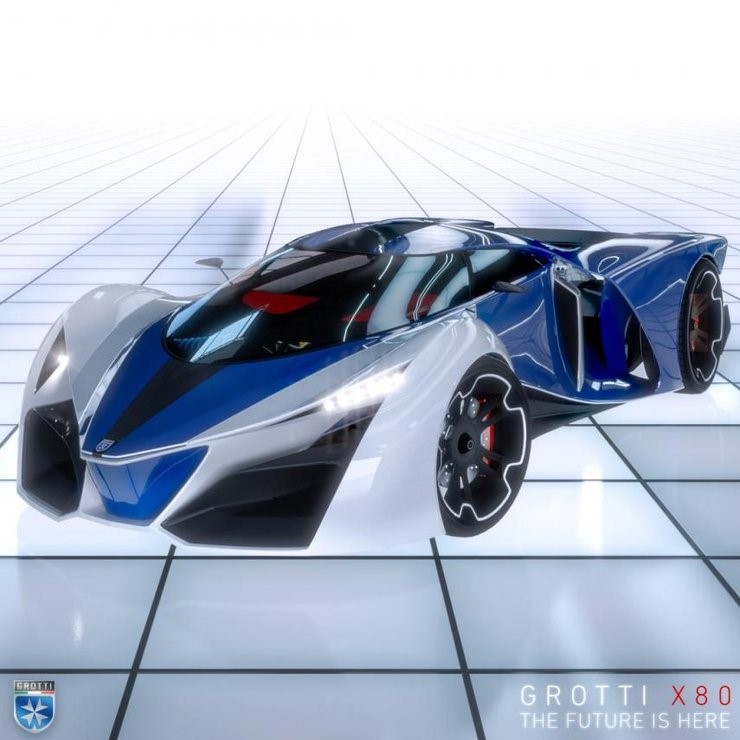 Its gullwing doors and the sound of its turbo are really outstanding. You can get it in GTA Online for $2,700,000, and although in terms of speed and resistance it is not the best, it is undoubtedly an essential piece for the most demanding collectors.
GTA 5 Fastest Supercars - Pegassi Zentorno
Pegassi Zentorno is one of the fastest cars in GTA game. Thanks to its straight but aerodynamic lines, it achieves a speed comparable to that of the Entity XF although it has an acceleration similar to the Adder. It has a 6.8-liter V12 engine and 750 horsepower, accelerates from 0 to 100 km/h in 2.8 seconds and its speed can go up to 343 km/h, which means that together with the Adder, it is one of the faster cars from GTA V.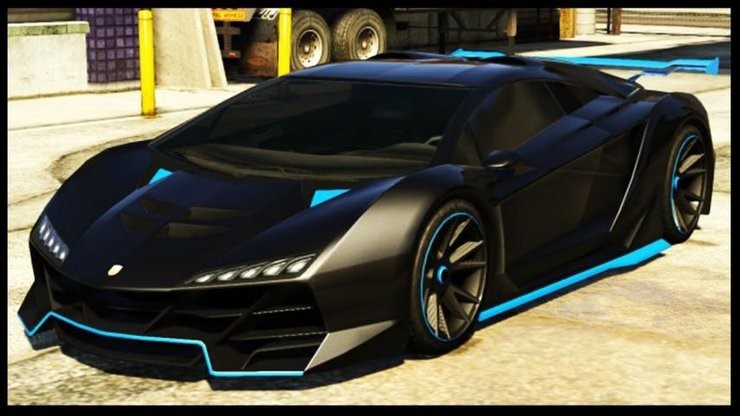 Its doors have a 'scissor' type opening. Its integral suspension gives it great handling and the rear of the vehicle does not have any glass so it is practically armored, which is especially convenient in shootings. It can be obtained completely free of charge in the story mode of the PS3 and Xbox 360 versions, and if you want to drive it in GTA Online it will cost you about $725,000.
GTA 5 Fastest Supercars - Progen Itali GTB Custom
Progen Itali GTB Custom is one of the notable cars in GTA games and it has undergone different changes. In the first, it had the retractable roof while in GTA V that feature was removed. Its speed and endurance were also improved which were not very good in the first game.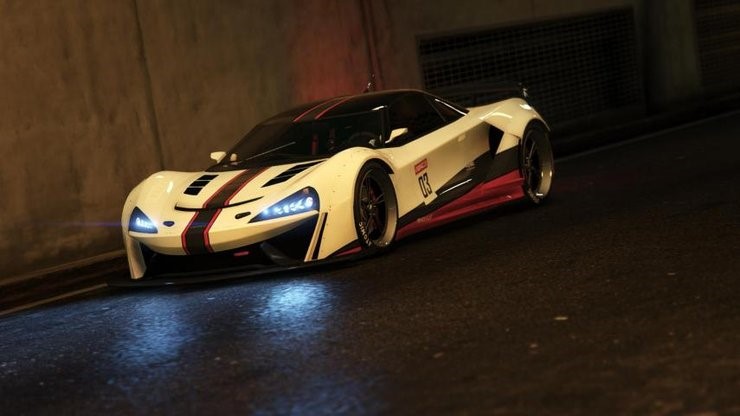 In GTA V it was added as part of the Import/Export update along with other supercars. You can get this gem for about $495,000 and if you want to customize it, you can make a series of adjustments in Benny's Original Motor Works such as putting on a large front skirt, changing the set of mirrors or turning it into a racing car.
GTA 5 Fastest Supercars - Grotti Turismo R
Grotti Turismo R is an updated version of the car that had already appeared in other installments of the Rockstar game series. The Grotti-designed vehicle has a 799 horsepower V12 engine, reaches 338 km/h and has an all-wheel drive. Its design is inspired by McLaren P1 and Ferrari LaFerrari, although it has touches of the Lamborgini Sesto Element and the Arash AF8.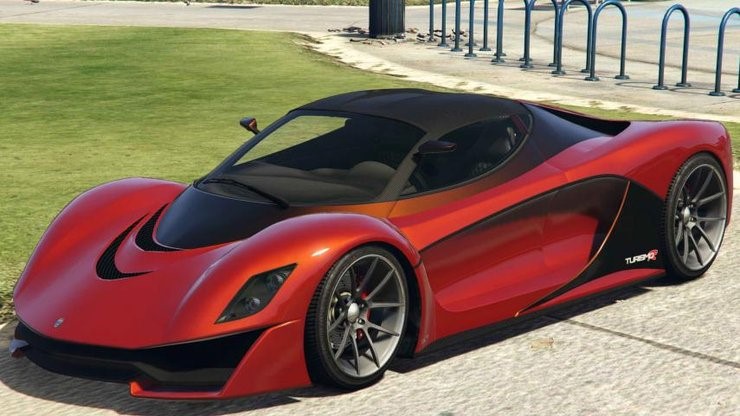 It arrived in GTA V in the Business update and can be obtained for free in any of the garages of the 3 protagonists in the PS3 and Xbox 360 versions. For PS4, PC and Xbox One, the car costs $500,000 at Legendarymotorsport.net. You can also buy it in GTA Online for the same price.
GTA 5 Fastest Supercar - Entity XF
Entity XF is one of the best and most manageable cars in GTA game, despite the speeds it can achieve. This Överflöd vehicle has a 4.5-liter V8 engine, with a 7-speed gearbox. It is capable of accelerating from 0 to 100 km/h in 3.5 seconds and reaches a maximum speed of 385 km per hour although it can be even faster if we make certain modifications to it.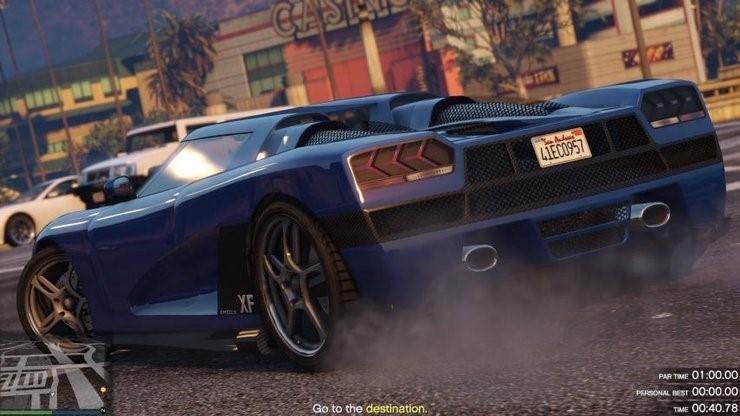 Despite its power, it is one of the cars with the smoothest driving in the game thanks to its four-wheel drive and is ideal for long distance. Its design is inspired by the Koenigsegg CCX
GTA 5 Fastest Supercars - Emperor ETR1
The Emperor ETR1 is one of the most eye-catching cars in GTA game with its massive rear wing and quirky nose. As for speed, this vehicle is a challenge in any race. The Emperor brand car has a maximum speed of 195 MPH. Its rear-wheel drive and large spoiler give it great stability, even when cornering.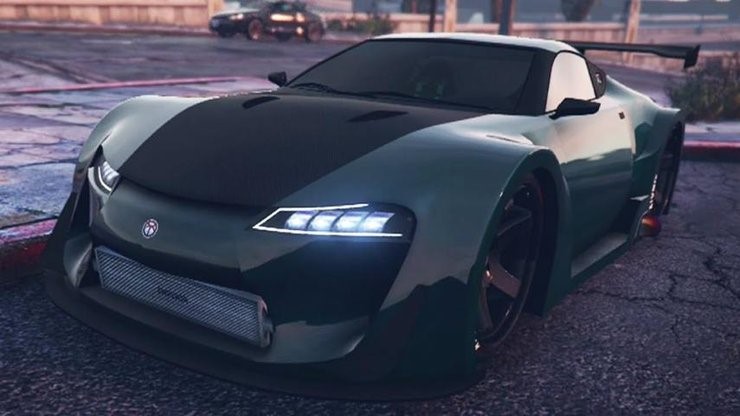 Its design seems inspired by cars like Lexus LF Lc, Gazoo Racing Lexus LFA, and possibly the Nissan GT-R Nismo. You can get it in GTA V for $ 1,995,000, and although it is an impressive car, it is not the best option in terms of value for money. It is a jewel that you can acquire if you are a collector, but if you only want a good car to compete with, then perhaps this is not the best option.
GTA 5 Fastest Supercars - Pegassi Infernus
Pegassi Infernus is one of the classic cars in GTA game saga since it first appeared in GTA III: Liberty City. In Vice City, it was one of the best rated in terms of speed and handling and in Grand Theft Auto V it is still one of the best cars we can buy.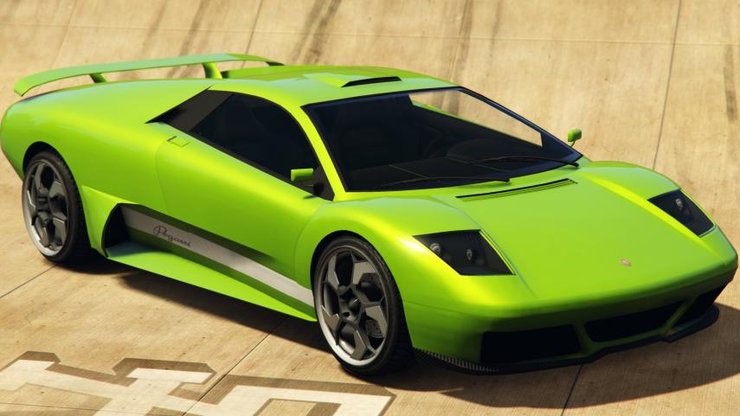 Its design is inspired by Lamborghini cars and in the latest Rockstar titles, the Infernus has competed with the Cheetah for being the players' favorite. A car that is definitely worth investing in, even if it means carrying out a few heists.
GTA 5 Fastest Supercars - Ocelot XA-21
The Ocelot XA-21 is one of the fastest and best-looking cars in GTA game. From its design it seems to be inspired by the Jaguar C-X75 although it has some details of the McLaren P1 and the Koenigsegg Regera, and it is a real gem worthy of the best GTA vehicle collectors. With its streamlined, smooth cornering design, the Ocelot is a tough rival in any race.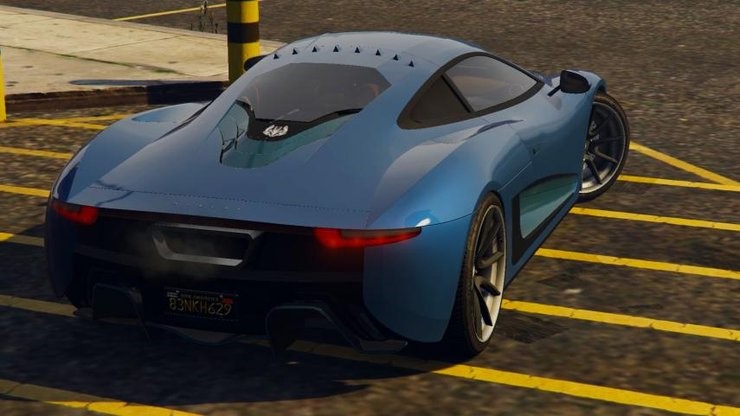 However, getting such a fantastic car is not easy, and in Grand Theft Auto V, this wonder of the road is priced at $ 2,375,000. You will have to carry out several online heists to get the money to buy it or carry out dozens of normal missions. But if you are a little impatient and do not want to wait to save in the game, you can buy it through microtransactions.
And that was our list of the best and fastest cars in GTA game. We hope that our selection has helped you to make the best vehicle choice according to your needs. For more gaming news, updates, and articles, check out our website at GuruGamer.com.
*Sponsored article