With an aim to go deeper into China's booming SUV market and bring sales back up, Ford announced the low-cost Territory yesterday. In addition to a conventional petrol engine option, the company will offer electrified powertrains to cater customers demanding more fuel efficiency.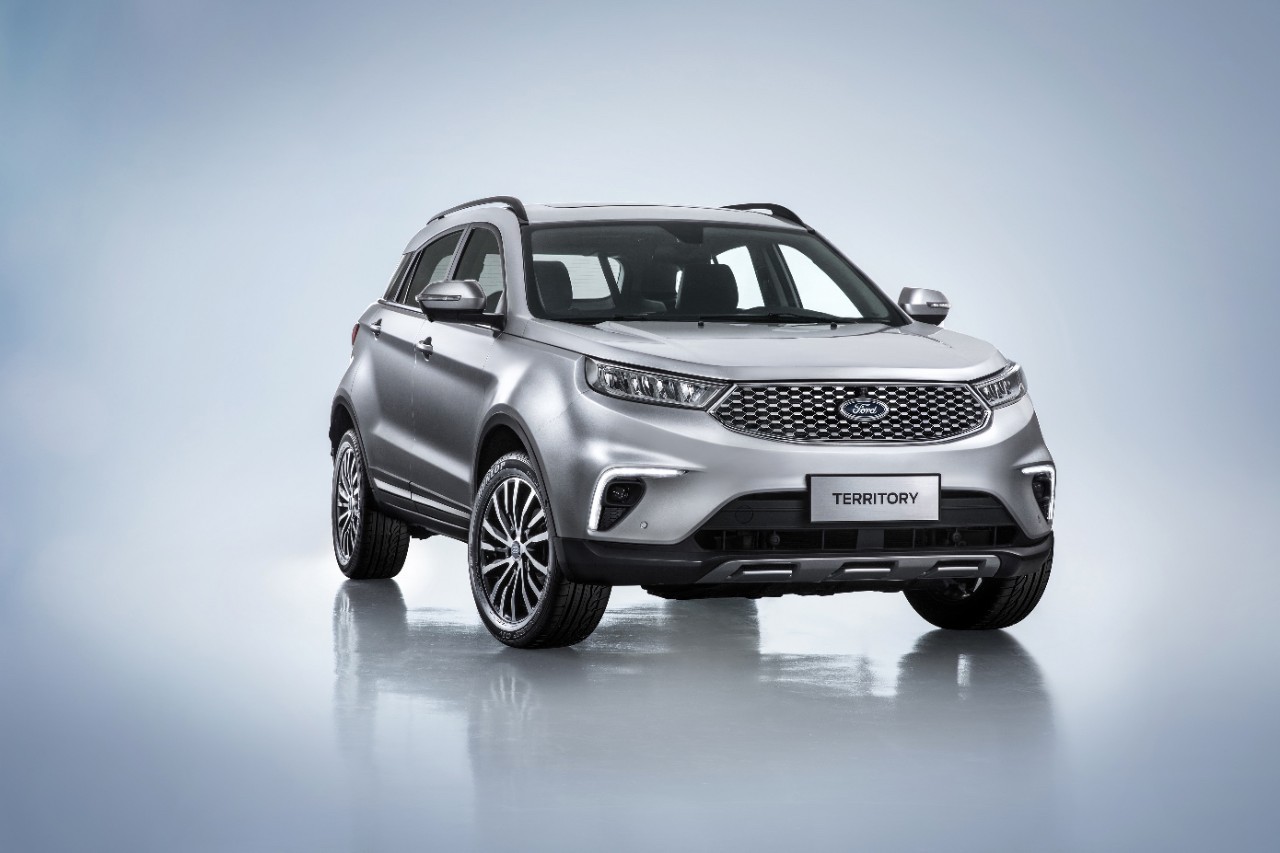 Ford has developed the latest Territory together with its joint venture partner Jiangling Motors Corporation (JMC). The new Ford Territory is not originally a Ford, though. As much as the Blue Oval and its local partner would like to call it an entirely new model, the fact is that it's a reskinned JMC Yusheng S330, which is underpinned by the infamous Landwind X7 (Range Rover Evoque clone)'s platform.
JMC-Ford could offer the Hyundai Creta-rivaling Ford Territory with the JMC Yusheng S330's 1.5-litre GTDI engine. This turbocharged four-cylinder petrol mill, co-designed by JMC and Austria-based AVL List, produces 120 kW (163 PS) and 250 Nm of torque. Should the Ford Territory come with this engine, transmission choices could include 6-speed manual and 6-speed automated manual.
In response to the government's push for electrified vehicles, JMC-Ford will offer 48-volt mild-hybrid powertrain and a plug-in hybrid electric powertrain in the Ford Territory when it goes on sale in early 2019. The Sino-American JV is yet to disclose numbers of these powertrains.
Also Read: Ford developing SUVs for India apart from the Mahindra partnership
Targeted at new buyers in emerging cities, the 2019 Ford Territory will likely debut at the 2018 Chengdu Motor Show next month.
Low-cost SUVs like Ford Territory could be an avenue worth studying for the price-sensitive Indian market as most global Ford SUVs cannot compete with Hyundai, Maruti or Tata Motors products on price. Ford may be watching the Baojun 530-based MG C-SUV to understand if its low-cost Chinese SUV has a chance here.