Internationally, think about moving some stuff and the first thing you need is a Ford Transit. At the ongoing 2013 Birmingham Commercial Vehicle Expo, Ford has taken the wraps off the all-new entry level Transit: The Ford Transit Courier.
At first glance, the Transit Courier seems to be taking a lot of inspiration from the Tourneo Courier that was unveiled at the 2013 Geneva Motor Show. The Transit Courier is expected to cater to the demand for small CV's, and Ford expects that demand to increase through 2016.
The Transit Courier will be powered by a petrol and a diesel engine. The petrol engine is something we're going to be familiarized to, the 1.0-liter EcoBoost engine albeit in the 100bhp state of tune. The 74bhp and 94bhp diesel engines displacing 1.5- and 1.4-liters respectively promise low running costs meanwhile.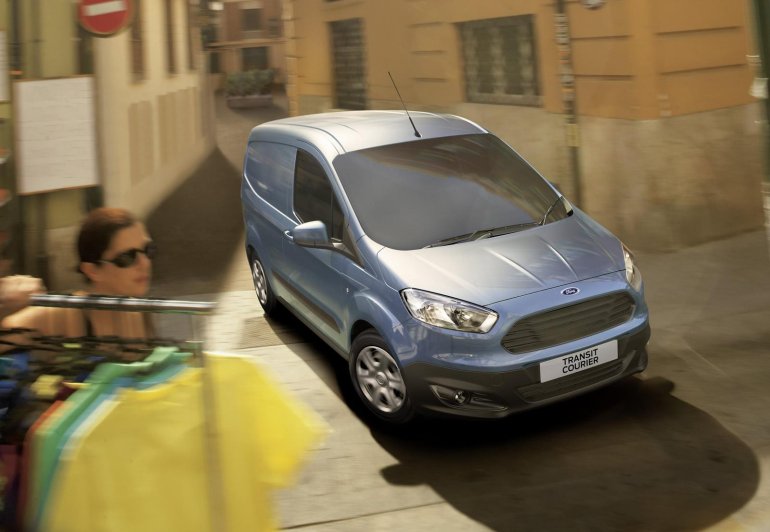 The Transit Courier can carry a maximum weight of 660kg in its load bay, which has been tweaked to offer a length of 6.6 feet. It is due to go on sale in the spring of 2014. It can be specced with a lot of options such as Ford's SYNC, rear view camera and voice activated in-car connectivity system.
Barb Samardzich, European VP of Product development, Ford, said "With the all-new Transit range, we expect sales to grow to 400,000 units per year by 2016, well over 50 per cent more than we sell today."