The Ford S-Max Concept was just unveiled here in Frankfurt, revealing Ford's vision for the next generation model due in mid-decade. The S-Max concept builds on the styling of the current model, while introducing more technology, updated styling and seating flexibility.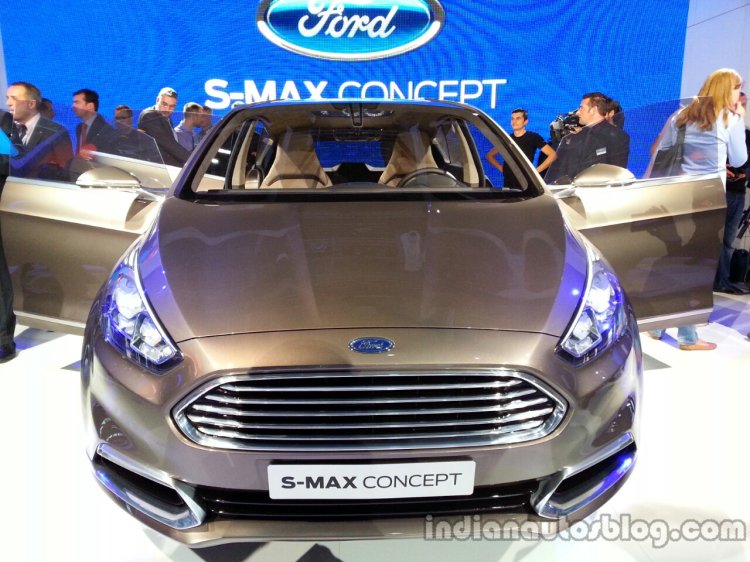 The S-Max is based on the Ford Mondeo platform, and is the biggest and most expensive family van in the Blue Oval range.
The S-Max concept features Ford's new global design language, using a high mounted grille, swept-back headlights and floating elements on the lower aperture of the front fascia.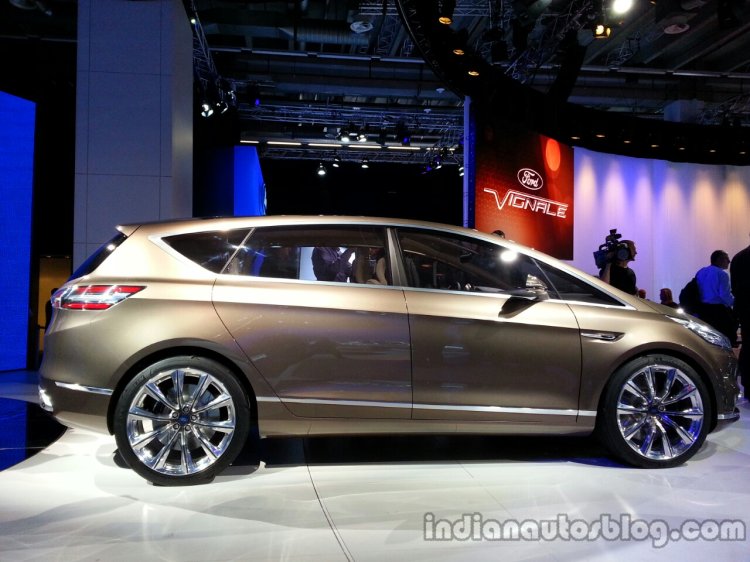 The crease line along the side of the car was placed to give "an impression of length and speed" and the headlamps feature 'Organic LEDs' that offers more flexibility in placement, design, colour spectrum and response time.
Ford say the five pillars of the concept's cabin are design, convenience, connectivity, flexibility, and craftsmanship. The instrument panel gets a leather wrap, and the seats have a leather and carbon fiber detailing. The third row seats can be raised and lowered in a single action.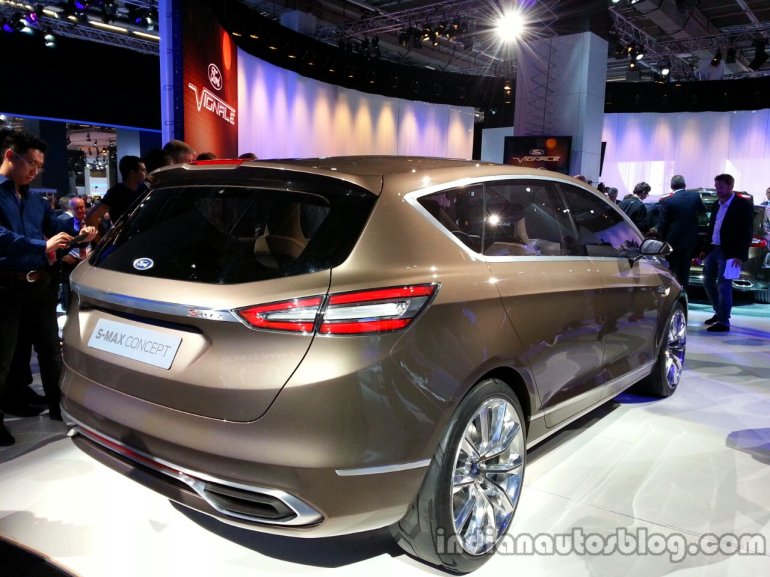 The Ford SYNC system evolves further with the 'SYNC Applink' feature that can control smart phone applications sensing the driver's voice commands.
The S-Max concept gets Ford's car-to-car communications where it can connect with similar vehicles to warn the driver of dangers on the road in advance. Its Pre-Collision Assist can apply the brakes automatically if an imminent collision is sensed by the system. The latter was launched on the Fiesta facelift that premiered last year.
The S-Max concept is driven by a 1.5-litre EcoBoost petrol engine, which should funnel into the production car, considering the Mondeo (with which its shares its platform) received the same engine in the Chinese market this year.
More details available in the press release on the following page.
Ford S-Max Concept Image Gallery
Ford S-Max Concept - Press Release
[Can't view the press release? Head to Scribd]