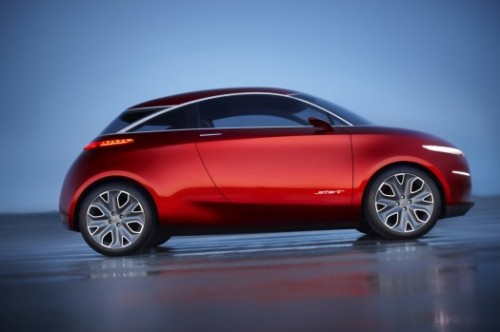 Riding on the wave of the Figo, it seems that the Chennai plant is becoming too small for Ford. Rumors are that the Big Oval is planning a second plant in Gujarat. Of course, we saw this one coming after all recently Ford announced that it will launch eight new models for India by 2015. They obviously need a place to make those ;-)
Let's also not forget Chinese car maker Changan's interest of selling its portfolio of vehicles here in India using Ford's assistance.
According to sources, representatives from financial organizations that represent Ford have visited senior Gujarat government officials and they were a suggested a site near Sanand, near the Tata Nano Factory. This is beneficial for Ford in multiple ways
1. Ford can now de-risk the business by decentralizing the production
2. They can cater to the northern and western markets much faster
3. The Vendors are already present in Sanand catering to Tata
4. This also protects them from any labor union crisis
5. Gujarat is the next auto hub after Chennai and Pune and major players like Tata and GM already present in the state
6. We heard of a massive port coming up in Simar which can take care of exporting models
It seems that Ford has indicated huge investment plans in the region and if everything goes well, the company is just two to three months away from finalizing things.
Source - timesofindia.indiatimes.com