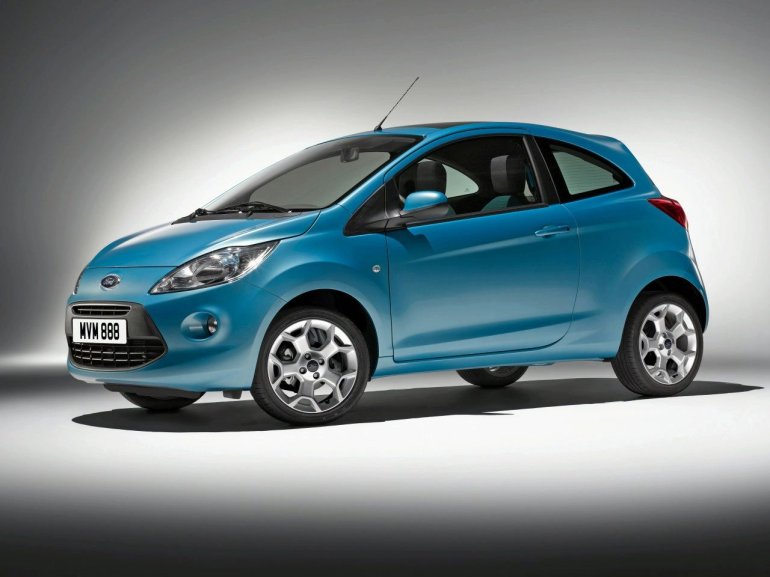 Ford Ka is a sub compact three door hatchback that is currently in its second generation and Ford feels that the car has no future.
The petite automobile is based on Fiat 500's platform and is manufactured by Fiat on behalf of Ford at Fiat's Poland plant.
Earlier we reported that Ford is undecided about the next generation Ka and now we have the latest information in this regard. The car is being sold in Europe and South America but Ford has confirmed that there won't be a third generation Ka since the model is not generating any profits.
Ford Europe's design chief Mr. Martin Smith told Autocar.co.uk that, "It won't pass a US crash test, it was designed too narrowly to suit European tastes and it's only built in one place. It'll get a light mid-life refresh but, as things stand, I can't see a life for the car much beyond that."
The Ford Ka, according to the design boss, does not fit in with the company's 'One Ford' global strategy and hence will not be worked upon further. However, Ford is interested in a new global small car which would replace the Ford Ka.
Mr. Smith stated that, "Alan Mulally's favourite kinds of car of the moment are small cars with global reach that we can create a high yield from. The EcoSport is the perfect example: it's simple, cheap to make and could sell the world over."
Ford's new small car could well be the "Value B" car that Ford has been talking about and there is a good possibility that the Value B car would take the Figo nameplate throughout the globe.
[Source: Autocar.co.uk]