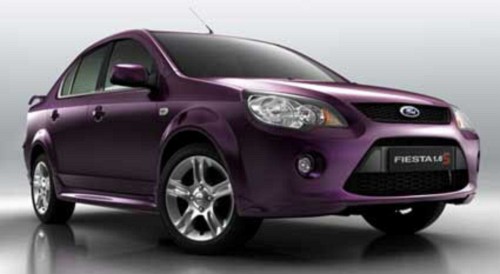 It was time for celebration for Ford India as they rolled out the 1,00,000th Fiesta from their Chennai Plant last week.
The Fiesta has done reasonably well for the company and it was a car that they had specifically designed & developed for the Indian market.
Ford India President and Managing Director Michael Boneham -
After a terrific sales record in March and April, the rolling out of the 1,00,000th Ford Fiesta is a truly special moment for Ford India. The event marks a new milestone for us.
The Fiesta has always been known for being a great drivers' car with its beautiful chassis & great driving dynamics. The 1.4litre diesel engine has proven to be frugal & economical while the 1.6 litre petrol engine has been appreciated by the enthusiasts.
The Fiesta is managing sales of 1,500 odd units every month & is still a popular choice among buyers. Ford India altogether sold 7,509 units in April this year, as against 2,034 units during the corresponding month last year.
The new Fiesta in hatch & sedan form is expected next year but what we feel is that Ford will not replace the current fiesta & will instead launch the new one with a different name. Watch this space for more on that.