Ford UK has announced the production of a new hyper fuel efficient model of the Fiesta hatchback – Ford Fiesta ECOnetic. Available on in Europe for a princely sum of GBP 14,445 (around 11 lakhs INR), the Fiesta ECOnetic is powered by a a 1.6-litre Duratorq TDCi diesel engine producing 95HP and 205Nm. Sounds pretty normal eh?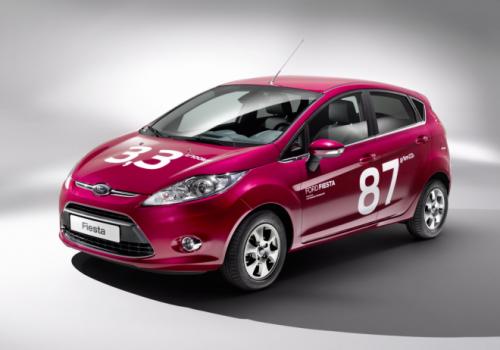 So how does the Fiesta ECOnetic give 36kmpL? 
The ECOnetic badge is just not some marketing gimmick by Ford. The ECOnetic badge is to Ford what BLUEefficiency is to Mercedes and Bluemotion is to Volkswagen. It is a set of technologies that are designed and engineered to maximize fuel efficiency. The list includes:
Auto-Start-Stop
Smart Regenerative Charging
Eco Mode
Shift indicator light
Special engine calibration
Optimized gear ratios
Lower suspension
Under shield and wheel deflectors
Low-rolling resistance tires
Ford believes that half of all its cars sold in Europe will wear an ECOnetic badge by the end of 2012, and expects that level to increase to two thirds by 2013. This will help Ford reduced its overall CO2 emissions by 30 percent by 2020.
Ford  is not willing to bring ECOnetic badged cars to India because of their expensive price tag.
[Source: WorldCarFans.com]