The soon to be launched Ford EcoSport compact crossover SUV will be slowly expanding its global footprint in the years to come.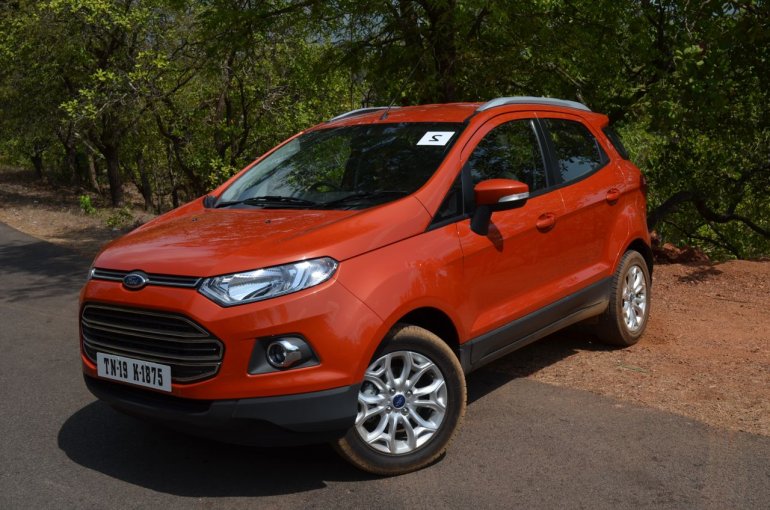 Ford says that the mini SUV will be sold in as many as 62 markets by 2017 but the US may not be one of them. According to Jim Farley, Ford's executive vice president of global marketing, sales and service, the company is closely studying the possibility of introducing the EcoSport in the US.
During the showcasing of the EcoSport at the 2012 Delhi Auto Expo as a concept car, Ford officials said the it would eventually reach about 100 markets.
Farley said that the current market scenario in the US doesn't warrant a mini SUV, however if the situation demands, Ford has the capability to locally manufacture or import the EcoSport to the country. The fact that the EcoSport is based on the Fiesta platform helps if Ford decides to manufacture the EcoSport in the US in the future.
Rather than trying to sell the EcoSport in America, Ford wants to target the emerging markets like Brazil and India with its crossover. The mini SUVs that are currently on sale in the US, somewhat similar to the EcoSport in dimensions are the Nissan Juke and the Buick Encore.
Out of the 62, majority of the markets will source the car from Ford India. Ford's Chennai plant will manufacture the car in both LHD and RHD configurations and will serve as the export hub for the EcoSport.
The EcoSport will be launched in India in the month of June. The vehicle's already retailing in Brazil, Mexico and China.
[Source: Detroitnews.com]