The Ford EcoSport's pricing has stirred a hornet's nest in the Indian B Segment. There is going to be a lot of hatchbacks and sub-four metre sedans in the line of fire.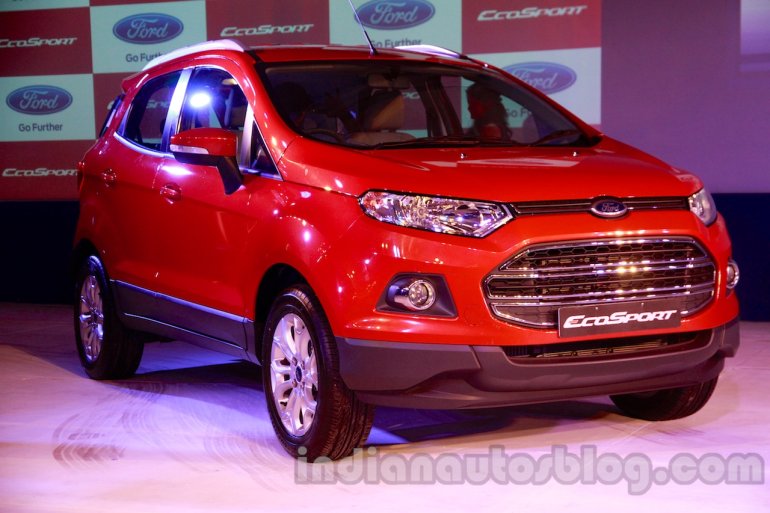 So we thought we could bring our readers a basic price comparison of the Ford EcoSport with a sub 4 metre sedan and a premium hatchback. Let's find out how well the new compact crossover fares against its perceived rivals.
To begin with, the Honda Amaze and the Maruti Swift Dzire face an imminent threat, considering that the Indian car buying mass is sold by the idea of a mini SUV. To them, the high seating position and the status that comes along with an SUV are attractive propositions.
Prices of all the cars are ex-showroom Delhi, according to the respective official websites.
The Ford EcoSport's petrol range starts from Rs. 5.59 lakhs (1.5 MT Ambiente) and Rs. 8.45 lakhs (1.5 AT Titanium). The diesel range starts at Rs. 6.69 lakhs for entry level diesel while the fully loaded diesel variant (Titanium+) would set you back by Rs. 8.99 lakhs.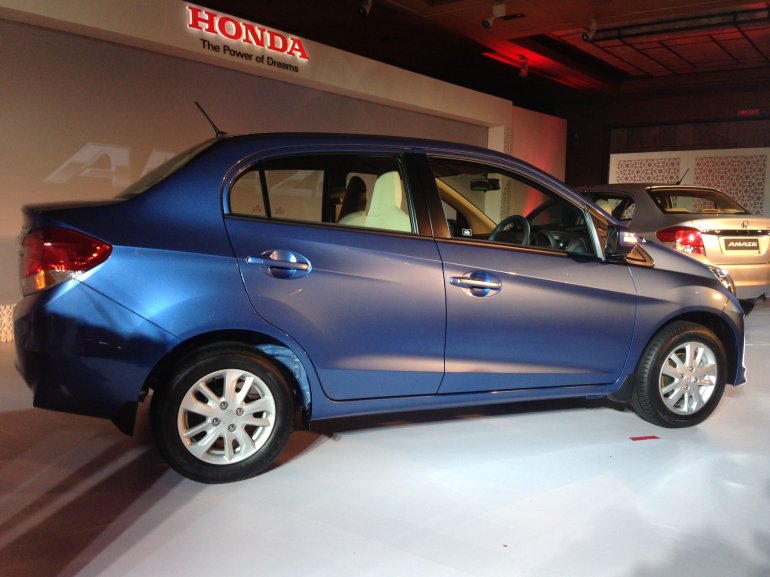 In comparison, the Honda Amaze's petrol range starts from Rs. 4.99 lakhs to Rs. 7.57 lakhs. The diesel variants range from Rs. 6.03 lakhs to 7.66 lakhs.
Coming to the Swift Dzire, the petrol range is from Rs. 4.92 lakhs to Rs. 6.74 lakhs while the diesel range starts from Rs. 5.99 lakhs to Rs. 7.50 lakhs.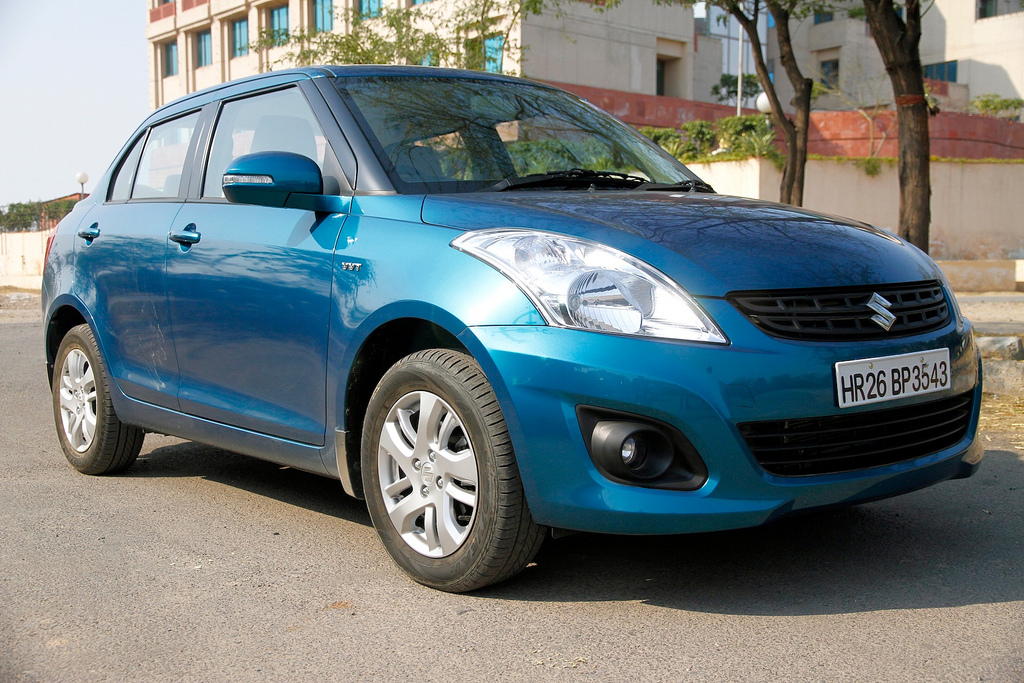 While there is a considerable gap between the respective top end versions, the entry level petrol and diesel variants of the EcoSport are sufficiently close to that of these popular sub four metre sedans, inviting the prospective customers to give the SUV a serious thought.
Head to Page 2 for a price comparison of the EcoSport with popular hatchbacks like the Maruti Swift and the Hyundai i20.
Ford EcoSport vs popular premium hatchbacks
So can the EcoSport manage to lure a potential customer who is looking for a premium hatchback?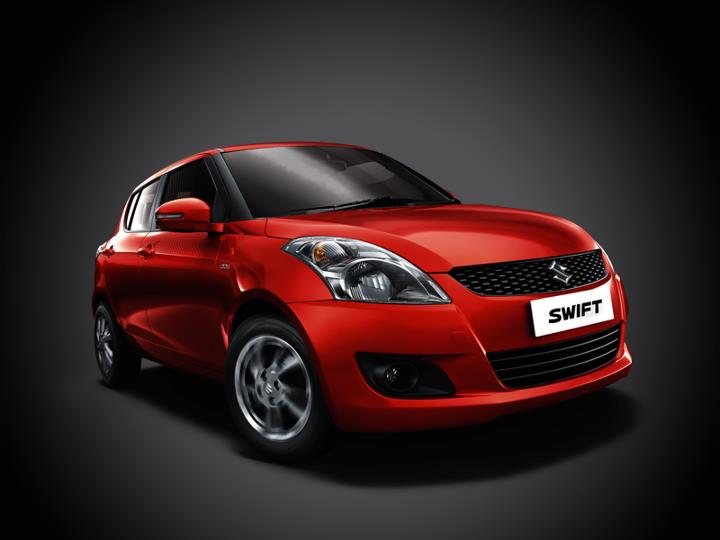 Let's start with the segment king, the Maruti Swift. The hatchback's petrol variants range from Rs. 4.48 lakhs to Rs. 5.77 lakhs. The diesel range starts from Rs. 5.58 lakhs to Rs. 6.89 lakhs.
The Hyundai i20's petrol variants retail from Rs. 4.84 lakhs to Rs. 7.87 lakhs whereas the diesel variants range from Rs. 5.99 lakhs to Rs. 7.63 lakhs.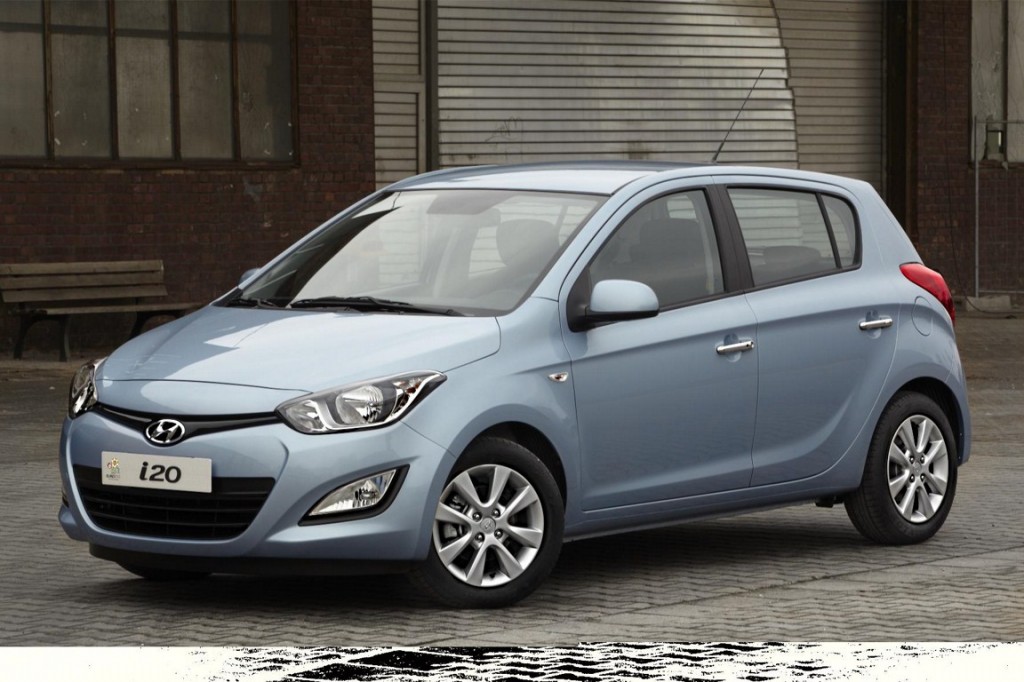 There is a certain overlap in the price range of these hatchbacks and that of the Ford EcoSport which could end up in the latter's favor.
We have to give it up for Ford for getting the pricing right this time. The EcoSport has got just the start it needed!
[Note: All the prices mentioned here are approximated to two decimal points]