According to an AvtoSreda report, Ford will soon commence full-fledged manufacturing of the EcoSport at the Tatarstan plant in Russia, and the Russian-made EcoSport will have its debut at the Moscow Motor Show which takes place in the last week of August this year.
Russia will become the fifth location in the world to make the car, after India (Chennai), China (Chonqing), Thailand (Rayong) and Brazil (Camcari).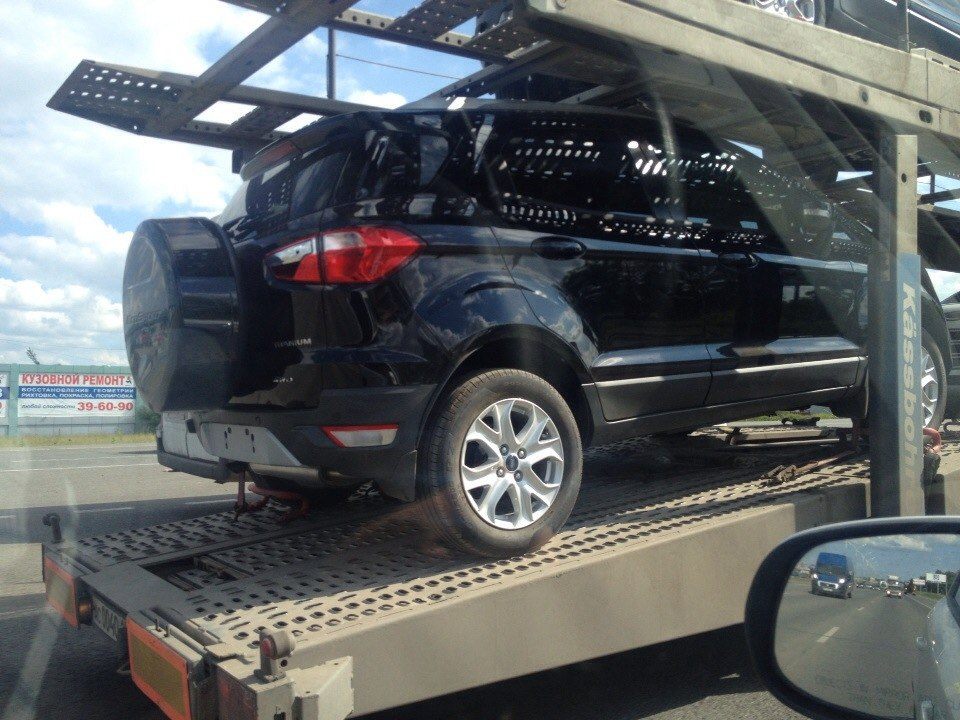 Reports say that the EcoSport on the trailer is an early example from the test production batch at the Russian facility. Ford reportedly began test production of the car in March, and in mid-May, road tests of the car were also completed.
The EcoSport in Russia will likely be offered with two petrol engines. Starting the range will be a 1.6-liter four-cylinder churning 110 hp and 154 Nm of torque. The engine will use a 5-speed manual gearbox to send power to the front wheels. The larger engine is a 2.0-liter four-cylinder producing 141 hp and 186 Nm of torque (140 hp and 185 Nm in case of the automatic version).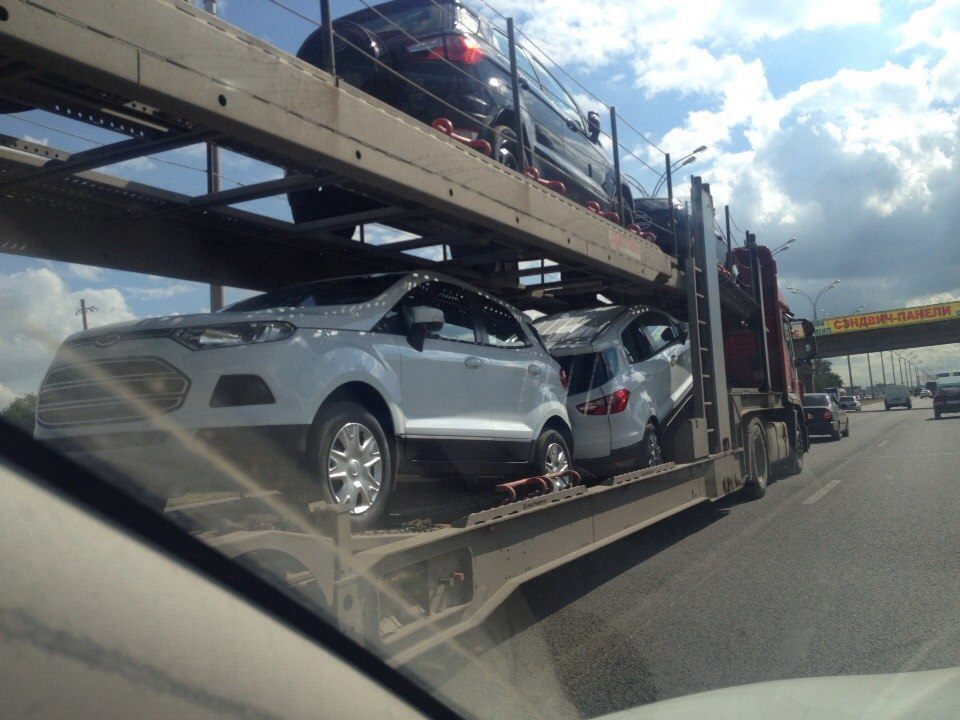 The 2.0L manual gets a 6-speed transmission and AWD, whereas the automatic gets front wheel drive and a 6-speed dual-clutch transmission. The engine and gearbox options for the EcoSport in Russia would mirror the Brazilian model. The market launch of the EcoSport in Russia would take place at the Moscow Show as well.
[Source - AvtoSreda]