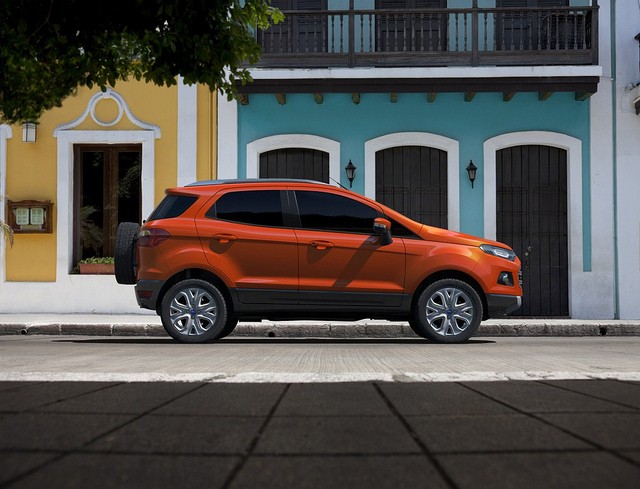 Here is a simple rule – If China wants it, China will get it; and China wants 'Long Wheel Base' (LWB). The largest auto market in the world can dictate its own terms on the automakers and the manufacturers have to comply.
Similar case with Ford. In an effort to make the EcoSport successful, Ford is leaving no stones unturned. If China wants a LWB version of the Ford EcoSport, Ford China is going to develop one.
Our friends at Chinaautoweb are reporting that the EcoSport that will be released in China will be a bit longer than the one sold in Latin America, India, and Europe.
The Ford EcoSport in most international markets will boast a wheelbase of 2490mm. However, the Chinese version will have a wheelbase of 2530mm. Its overall length will reache 4280mm, width 1785mm, height 1658mm, gaining 110mm, 35mm, and 8mm respectively.
The EcoSport will be manufactured in partnership with Changan at the Changan-Ford's factory in Chongqing. It is scheduled for a launch before the year end.
Initially, China will only get a petrol version of the EcoSport powered by a 1.5L petrol engine. The engine will generate 118 hp and will be mated to either a 5-speed manual transmission or a 6-speed automatic transmission.
The award willing 1.0L Ecoboost engine will be introduced later in 2013 when Ford completes its engine plant in Chongqing.
[Source: Chinaautoweb.com]