Ford of Europe had announced a limited edition Ford EcoSport at the IFA Berlin on September 5th. In addition to the Titanium variant, the limited edition EcoSport featured 17-inch alloy wheels with a cobweb-like design, leather interiors and a Ford SYNC AppLink package with applications such as Spotify and Pandora.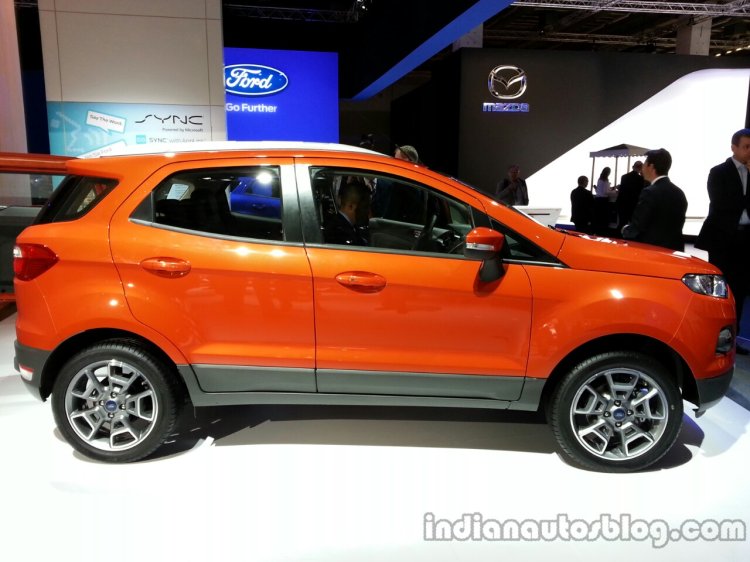 The limited edition model was restricted to only 500 units and as it turns out, all 500 have been sold within 48 hours! Customers had to go through Ford's Facebook page in order to book their limited edition EcoSport.
Speaking to Indian Autos Blog at the 2013 Frankfurt Motor Show, Mr. Gaetano Thorel, Vice-President Marketing, Ford of Europe, said -
EcoSport is a great car...It's really one of the magic of the One Ford strategy. We just announced the EcoSport last thursday at the IFA Berlin (September 5th, 2013) with this 500 units limited edition with the AppLink and it could be ordered only through Facebook. And in 48 hours, finished! All reserved! So the potential is huge.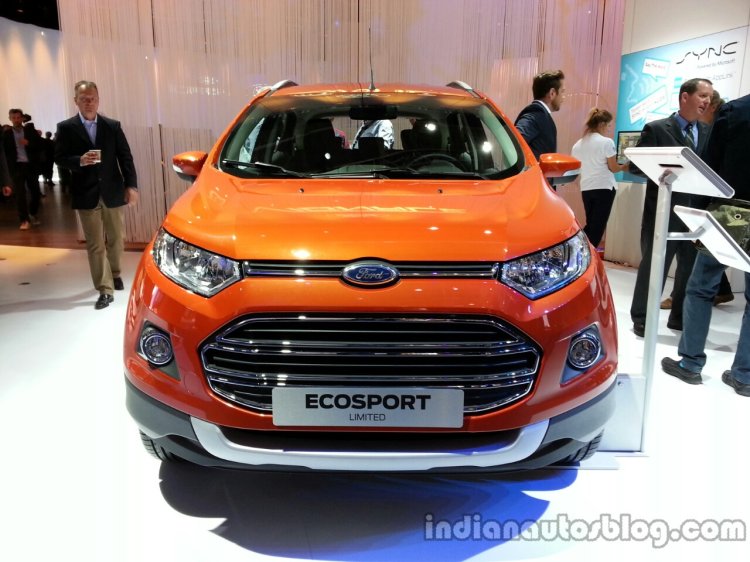 While Ford previewed the limited edition model in a 'Panther Black' color, a 'Mars Red' limited edition variant was on display at the Frankfurt Motor Show. Ford had announced the limited edition variant to be priced at £16,995 (INR 17.7 lakhs) in the UK and from 19,200 euros in Germany (INR 16.08 lakhs).
The EcoSport for Europe and UK will be shipped from Ford's Chennai plant in India. While European deliveries commence later this year, deliveries to the UK commence in March 2014.