As you may be well aware, Ford is hosting the EcoSport media drive in Goa and this is the first time we get to feel the car and know more about the features ourselves.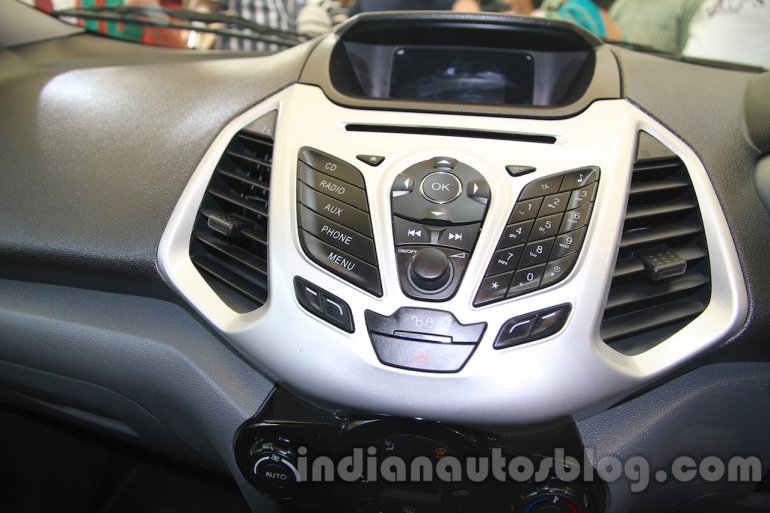 Of particular interest, is the Ford Emergency Assistance feature, which is a first of its kind in India. The system works in conjunction with Ford's SYNC system available on the EcoSport.
SYNC is the name given to the car's mobile phone support. Once you pair your mobile phone through SYNC, it automatically switches ON and OFF the Bluetooth each time you enter and exit the car. As a result, you can make and receive calls on the move, while also accessing your text messages and contacts.
However, should there be an accident and the airbags of the car deploy, or the fuel is cut off, SYNC will automatically send a critical voice message directly to emergency operators. Before the system initiates the call, there will be a 10-second window to allow you to decide whether you want the call to go through or not. If you do not do anything, the call will go through automatically to the emergency operators.
The SYNC Emergency Assistance will override the incoming/current calls during the accident and give priority to the emergency call automatically. Also, if a driver is unable to communicate at all, SYNC will automatically deliver a voice message while also giving GPS coordinates of the accident to the emergency crews.
The SYNC Emergency Assistance feature is valid for the lifetime of the vehicle without you having to pay any activation or subscription charges as such.
Ed Pleet, Connected Services Director, Ford Motor Company, Asia Pacific and Africa, and Europe said:
"Since 911 Assist (SYNC's North American version of Emergency Assistance) was launched in 2008, we have heard many remarkable stories about how the technology made a difference for people in their time of need. We are constantly working on new innovations to provide Indian customers with the latest smart features and Emergency Assistance certainly raises the bar on in-car technology and connectivity in India".