As we are near the Frankfurt Motor Show that will be held between September 15 to 25, more and more automakers are coming to the public domain to talk about their exhibits. Ford has let the cat out of the bag saying it'll have no less than four models at its stall including one that hints at the future direction of its design department.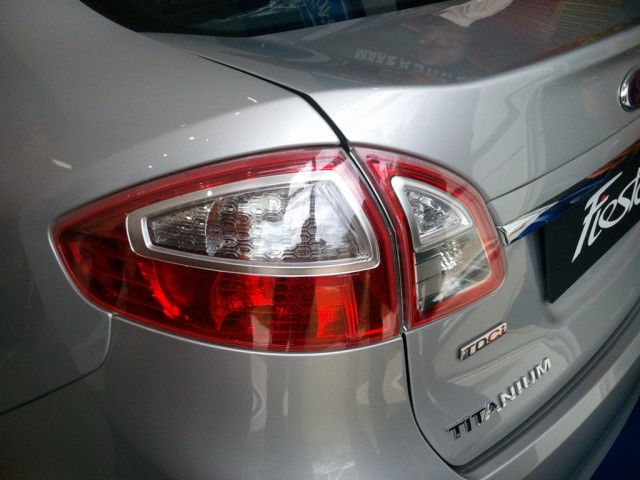 Stephen Odell, chairman and CEO, Ford of Europe -
We're excited to be showing customers our best-ever vehicle line-up and a special glimpse of the future.
Ever since the announcement of the One Ford strategy, every reveal bears some relevance to the Indian market. We've been toiling since the middle of 2011 with the Fiesta based SUV we call the 2012 EcoSport. There are good chances of a SUV concept shown at this year's show that will form the thematic inspiration for this model.
Ford Fiesta rear tail lamp image clicked by IAB fan Akhil Gopal.