Ford's charismatic Alan Mulally will bid goodbye to the Dearborn, Michigan based company on July 1, with present Chief Operational Officer, Mark Fields, said to replace him.
Fields will be named President of Ford Motor Company, its CEO and be elected as a member of its board on July 1.
Mulally joined Ford back in September 2006 and has for the last 8 years, overseen the company's turnaround which took it to 19 consecutive quarters of profitability. Within 2 years of taking over the reins of Ford, Mulally had to see the outfit through the rough economic crisis that crippled the American auto industry.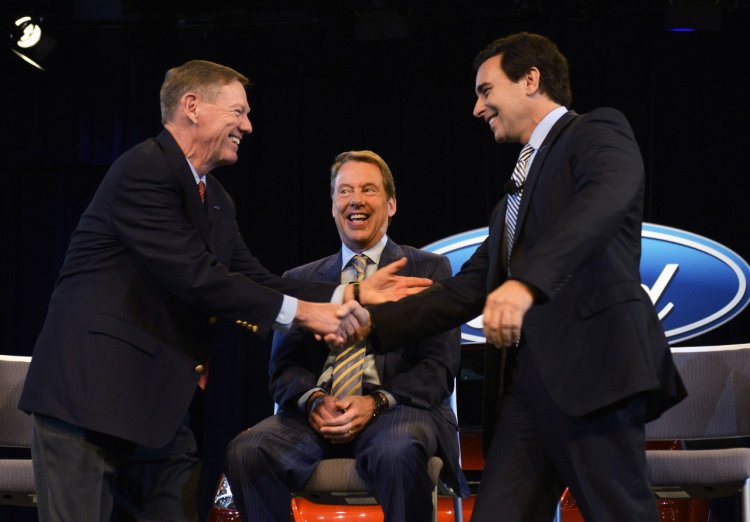 Fields, 53, was named Ford's chief operating officer in December 2012. He has been leading all of Ford's global business operations and most skill teams, including product development, manufacturing, purchasing, and marketing, sales and service.
Fields' role as COO has included leading the company's weekly Business Plan Review meeting. Before serving as COO, Fields served as executive vice president and president – The Americas since October 2005. He earlier ran European operations and the since-sold European luxury brands Jaguar, Land Rover and Volvo, as well as the relaunch of independent Ford operations in Argentina and a major restructuring and product renewal at Mazda.
Ford announces Alan Mulally retiring - Press Release
[Can't view the document? Head to SlideShare]