Ever since teasers of the Fiat Viaggio appeared on pages of the Indian media, auto enthusiasts have set their eyes on the upcoming Fiat model waiting expectantly for an announcement from Fiat India.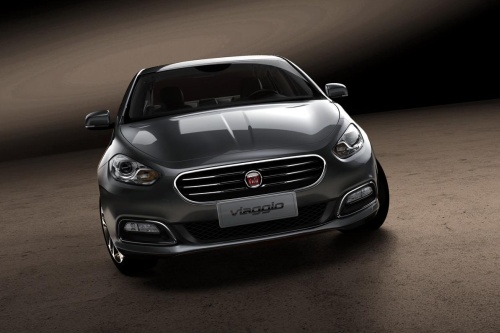 Today we have news from the Middle Kingdom that the Italian fashion house car maker will introduce the Viaggio in September. There are no immediate plans to sell the Viaggio outside China. Essentially the Viaggio is a rebadged Dodge Dart. The styling team, standing up to its reputation, has executed an exceptional makeover. They don't feel appear like twins of badge engineering.
See live images of the Fiat Viaggio from the Beijing Auto Show
The Viaggio was showcased at last month's Beijing Auto Show and the prices are expected to start at 120.000 yuan (around 10.2 lakh rupees). It is armed with a 1.4-liter T-Jet engine (that the Linea T-Jet owners can't stop talking) and on the Viaggio, it is tuned to produce 120PS or 150PS with corresponding torque outputs of 210Nm and 230Nm depending on the variant. The car is driven using a 6-speed dual clutch transmission.
The rumor on the Chinese media circuit is that the Guangzhou-Fiat joint venture, which manufactures the Viaggio, is eying a hatchback on the same platform followed by a compact SUV. Fiat has fixed a target of 100,000 units for the Viaggio in the first year in China.
[Source - Auto.Sohu.com]