Lets make a list of hatchbacks and sedans that were converted into utility pickup trucks. Specifically, lets take a look at the cars that were sold in India once upon a time, and were sold abroad in a pickup avatar.
The Ford Courier comes to mind. It is based on the Ford Ikon and was sold in Brazil and South Africa until recently. The Dacia/Mahindra Logan had a pickup version in some parts of Europe.
Then there's is the Palio, the pickup version of which was called the Fiat Strada. The Fiat Strada is sold in (no points for guessing) Brazil and South Africa! Now it seems, there is a new Fiat Strada on its way.
Fiat sells two versions of the Strada in the Brazilian market called the Trekking and the Strada Adventure.
The refresh is expected to be detailed this time around. Fiat will extensively style the side of the pickup. The current 1.6 and 1.8-liter engine options will be retained in the pickup when it goes under the knife.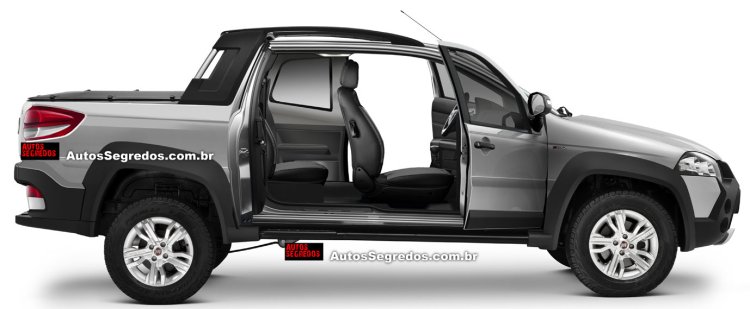 According to Autos Segredos, Fiat may introduce a 3-door version of the pickup in place of a  4-door. What this means is that there will be only a single door at the rear on the right hand side of the car. This could be the worlds first 3-door pickup.
Fiat seems to be taking a page from Hyundai's book (the Veloster) with a 3-door version for a car. But then again, the Veloster is loved for its quirkiness so we guess the new Strada would make Hyundai blush when it comes out next year!
[Source - AutosSegredos.com.br]