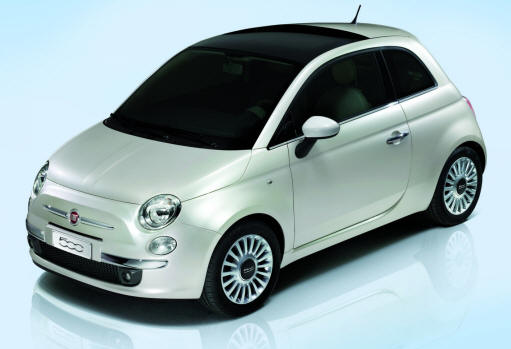 Fiat India is planning to re-launch its premium compact hatchback, the Fiat 500 (Cinquecento in Italian) over the coming months. The company plans to position the car more aggressively vis-a-vis its main rival the Volkswagen Beetle.
Mr. Rajeev Kapoor, CEO, Fiat India -
Retro cars with distinctive looks are a big hit and that's what we would capture in our new campaign to be rolled out in a few months
The move of the company to re-launch the car comes on the back of the Volkswagen Beetle having done exceedingly well in the market, leaving the Fiat 500 biting the dust. Volkswagen has sold 300 units of the Beetle since its launch last November while on the other hand Fiat has only managed to sell a meager 68 units of its 500 ever since the car was launched way back in July 2008.
The company is now looking to claw its way back into the premium segment of the hatchback market by re-launching the car at a more attractive price point along with an extensive list of customization options.
Mr. Kapoor Added -
We have a clear price advantage and will play it to our customers with various options for the product
The Fiat 500 when launched in July 2008 was the first of a couple of imports which Fiat had planned to launch in the Indian car market to resurrect the Fiat brand in the country. But, the car did not meet sales expectations, mainly due to its astronomical price tag and that forced Fiat to go on the backfoot and cancel the launch of its other import, the Bravo hatchback.
Fiat will now now be looking to revive the Fiat 500 brand in the country and take the fight to the Volkswagen Beetle with its new price and marketing strategy for the car.
Source - Economic Times