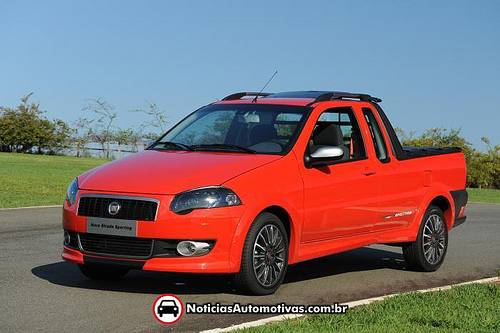 The Fiat Strada Sporting comes with special paint and tweaked suspension
Fiat is seriously bringing on some heat in Brazil. They've just revealed a sport version of the Palio pickup truck (name: strada sporting) in Brazil with masked headlamps, special red paint, body kit and 16-inch alloy wheels.
Don't think the 'sporting' version is all show. The suspension has been lowered and as a result, you get tighter handling. The interiors have a rush of uniqueness with red stitching on steering wheel, drilled pedals and red safety belts.
The Strada Sport comes with a 1.8-liter engine good for 115hp.
Fiat Palio Sedan sporting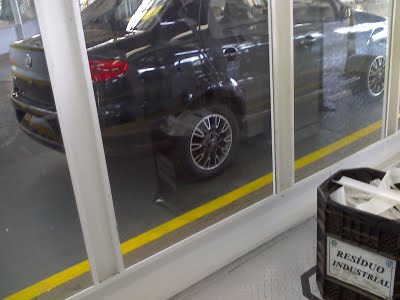 The Palio sedan Sporting indicates the hatchback version is next in the sporting line
Our friend Marlos Vidal displayed spy shots of the Palio sedan 'sporting' on his website which is more or less gets the identicle treatment as the pickup. The red theme has been dropped in favor of black. The spyshot is captured in the factory indicating the launch is not very far away.
This leads us to just one thing - the Palio sedan is expecting its turn to go under the surgeon's knife in the future? A special edition could be exhibited at the Auto Expo next year along with the regular facelifted model.
Source - Noticias Automotivas