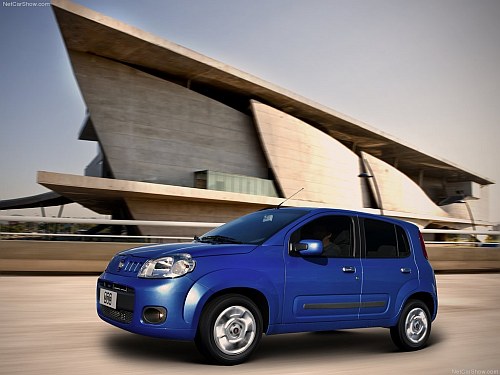 The Indian media is buzzing with reports on the Novo Uno's forthcoming innings in India and we also posted on the same this morning.
However Fiat seems to think otherwise. We caught up with Fiat's corporate communications team to learn their thoughts and this is what they told IAB -
There's no such plan for Novo Uno. No where have we talked about the Uno. We will launch a small car in 2012, whose technical specifications we're yet to learn.
The small car in 2012 that he's referring to here could be the Fiat Palio replacement.
Priced in the range of $15,500 to about $ 17,000 (7.25 lakh to 8 lakh rupees roughly) in Brazil, the novo Uno is based on the same platform as the Fiat Panda. With 1.0 and 1.4-liter petrol/alcohol engines, the vehicle uses a 5-speed manual transmission and comes in 3 and 5-door variants.
Is the company secretly developing the Novo Uno to compete in the mini SUV space that will soon see a lot of action in India? Perhaps they think it is too early for us to know? Or is Fiat genuinely not interested in launching this car in India?
Only time can tell.