Fiat has inaugurated its exclusive dealership in Noida, the first in NCR after the Fiat Cafe.
The 4,000 sq ft facility located in Noida Phase II which includes a showroom and a workshop is owned by Kashyap group. The Fiat Group has announced an aggressive expansion strategy in India which includes bringing in new products, brands and setting up their independent dealership network across the country.
Fiat is in the process of opening new dealerships as their partnership with Tata Motors for selling Fiat branded cars through the Tata's dealership network will be terminated by the end of this financial year.
By 2016, Fiat plans to open 116 dealers throughout India. An all-new Punto and Linea will be launched in 2014, prior to which refreshments of the current Linea and Punto will grace new dealer showrooms. A B-Segment SUV is also planned for next year.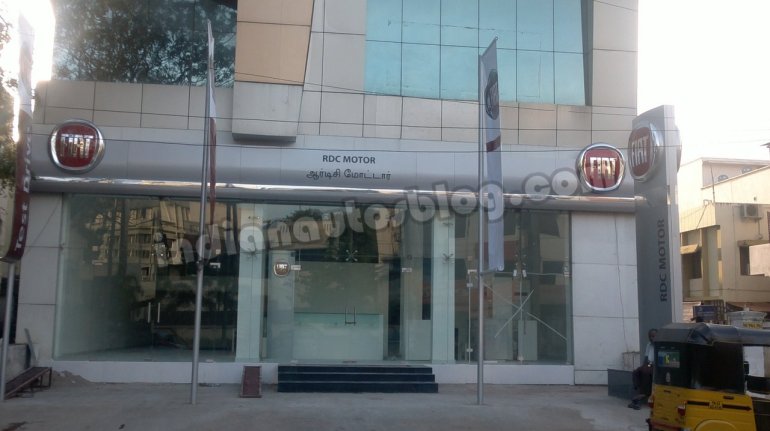 One of our readers sent this spyshot of the upcoming exclusive Fiat dealership in Chennai, which although is not officially inaugurated yet, seems to be operational. This suggests that Fiat India's next stop could be Chennai.