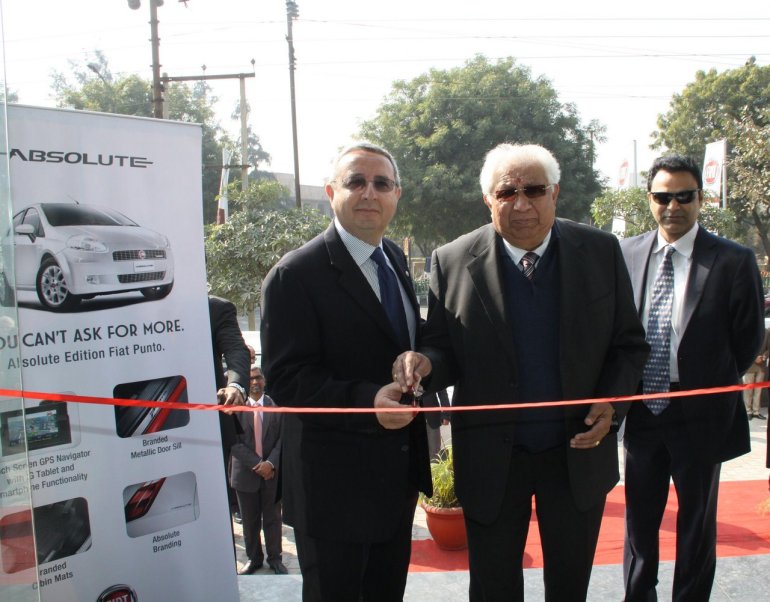 In a major rejig of the top management, Mr. Nagesh A. Basavanhalli, the erstwhile head of Chrysler Automobiles India Pvt. Ltd. (CAIPL) has been promoted as the president and managing director of Fiat Group Automobiles India Pvt. Ltd. (FGAIPL) with immediate effect.
Mr. Basavanhalli will take over the reigns from Mr. Enrico Atanasio who is taking up a new responsibility in the APAC region. The new president and MD of FGAIPL will directly report to Mr. Mike Manley, Chief Operating Officer of the APAC region, Fiat S.p.A.
Indian Autos Blog had already broken the ice with the new chief during the inauguration of the exclusive Fiat showroom in Chennai in January. We are thankful for the man's humble and honest answers during our interview.
Speaking on the appointment, Mr. Mike Manley stated: "In the short term, Enrico will work closely with Nagesh on a smooth transition of responsibilities and integration of the new structure to support the continued development of our business in India."
Mr. Basavanhalli has been working in various engineering and product planning designations within Chrysler since 1994. He has a Bachelor of Science in Mechanical Engineering from Bangalore University, a MS degree from the University of Texas and a MBA degree from the Chicago Booth Business School where he won the "Booth India Business Leader - 2009" award.
The first agenda for the newly appointed MD of FGAIPL would be to launch the 2013 models of the Fiat Linea and Fiat Punto this month.
We welcome Mr. Nagesh A. Basavanhalli and wish him all the best for his new responsibility.
[Photo caption: The photo was taken during the inauguration of Fiat showroom in Noida. Mr. Basavanhalli is at the extreme right.]