Is "exploring the language of design."
Fiat Brazil has taken the wraps off the Fiat FCC4 (Fiat concept car 4) at the 2014 Sao Paulo International Motor Show. The pickup-like vehicle, that has an urban crossover's front, measures 5 m long, 1.94 m wide and stands 1.6 m tall.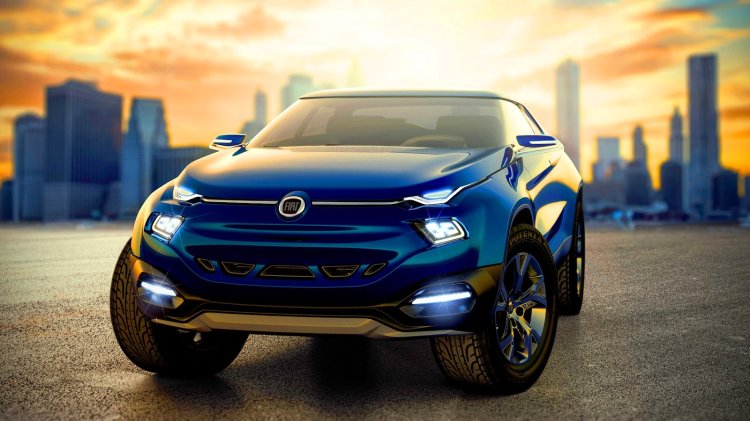 The FCC4 is a design exercise from Fiat Design Center Latam (Latin America). The concept was designed to trail rough paths with its generous dimensions and high ground clearance. Fiat claims that the car has the interior space of a large sedan.
Calling it a "Four Door Coupe with an adventurous soul", the vehicle features wrap around windshields, DRLs, and a body that emphasizes "the duality of light and shadow". The dynamic nature of the concept is reinforced by the side glass area and rear glass, Fiat says.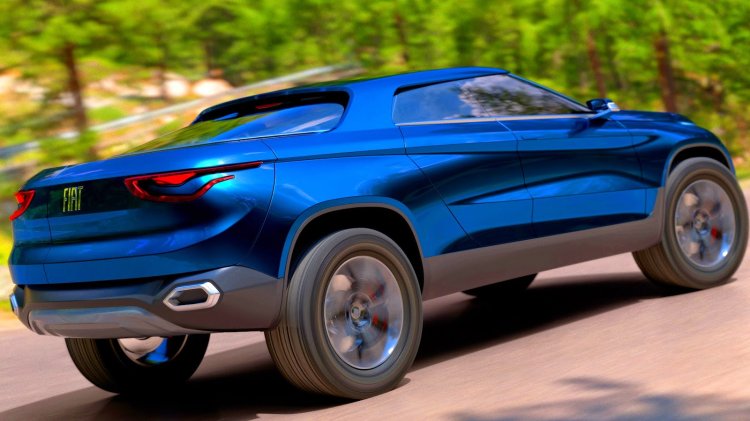 The rear, with its distinctive glass fastback, asymmetrical doors, and twin hexagonal exhaust tips is provocative. The body is finished in metallic blue, and is detailed with aluminium.
Also Read: All-new Fiat compact SUV could make Auto Expo 2016 debut
Fiat does not say what this car is a forerunner of, what it is powered by, what the interior is like, or even whether it has a production future.