The Fiat 500L Living is the 500XL which has long been rumored coming. After seeing plenty of spy shots of the Fiat MPV, it was officially announced yesterday.
The 500L Living measures 4.35 meters bumper-to-bumper. It comes with seating for 7 people in a 5+2 layout. Fiat says that it is the only car in its segment to have a 638 liters load capacity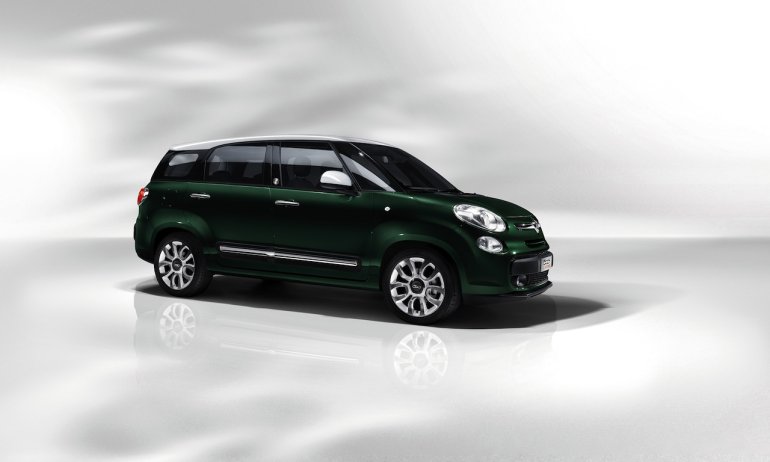 According to Fiat, the 500L Living is "Agile and compact as a mid-size car, comfortable and capable as a Station Wagon, roomy and functional as an MPW (Magic Purpose Wagon)."
Page 2 contains details on the engine options and powertrains.
The 500L Living will be powered by two petrol and two diesel engine options. A 1.4-liter 16v churning 95bhp of power forms the base while the 0.9-liter Fiat TwinAir Turbo with 105bhp will be offered as the top-end petrol variant.
The diesel power comes from a 105bhp 1.6-liter Multijet II engine or from a 85bhp 1.3-liter Multijet II engine. The 1.3 Multijet will also be offered with an automatic transmission.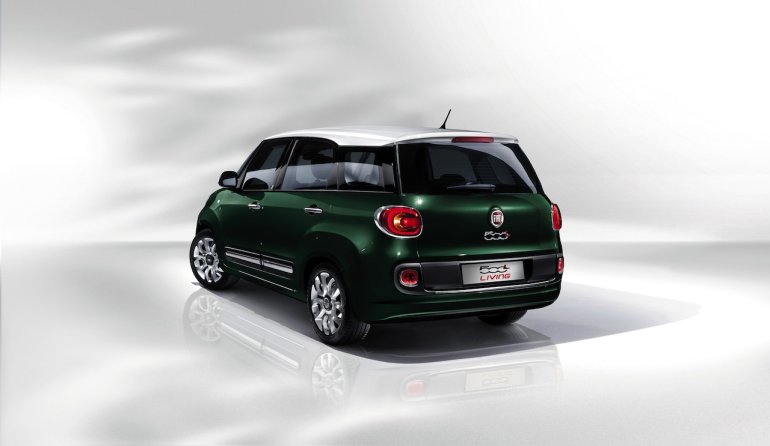 Fiat says the 500L Living can be customized to the user's tastes. To give you an example of what they're talking about, there are 19 exterior colors to choose from (11 of those are two-tone combinations), 6 interior trims, 15 different types and designs for the alloy wheels and hub caps! Two trim lines (Pop Star and Lounge) will be offered on the car. In all, 282 different combinations are possible!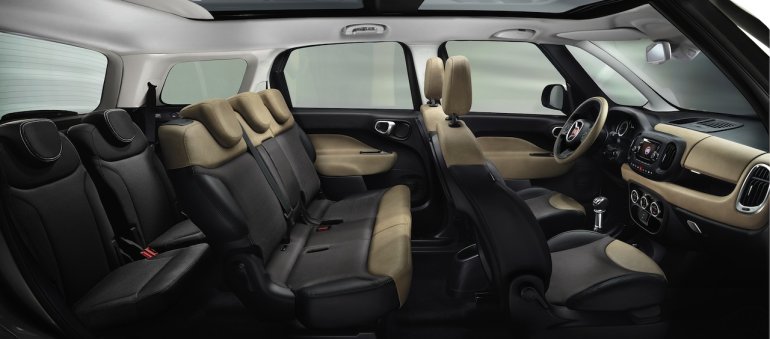 The 500L Living will have it's world debut in July, along with the 6th anniversary celebrations for the Fiat 500 family.
The Fiat 500L Living will be produced in the new Serbian factory at Kragujevac. Orders for the new Fiat MPV will open in July in Italy, and would be extended progressively in the other countries of Europe.
There are no plans to bring the Fiat 500L Living to India. It is not part of the product sheet Fiat had announced until 2016.
Head to Page 3 to view the Image Gallery.
Fiat 500L Living Image Gallery
Head to Page 4 to view the Press Release.
Fiat 500L Living Press Release
[Head to Scribd if you cannot view the document above.]