Available from next month in the UK.
To celebrate the birth of the 500 that debuted in 1957, Fiat has unveiled the Fiat 500 Vintage '57 edition at the 2015 Geneva Motor Show.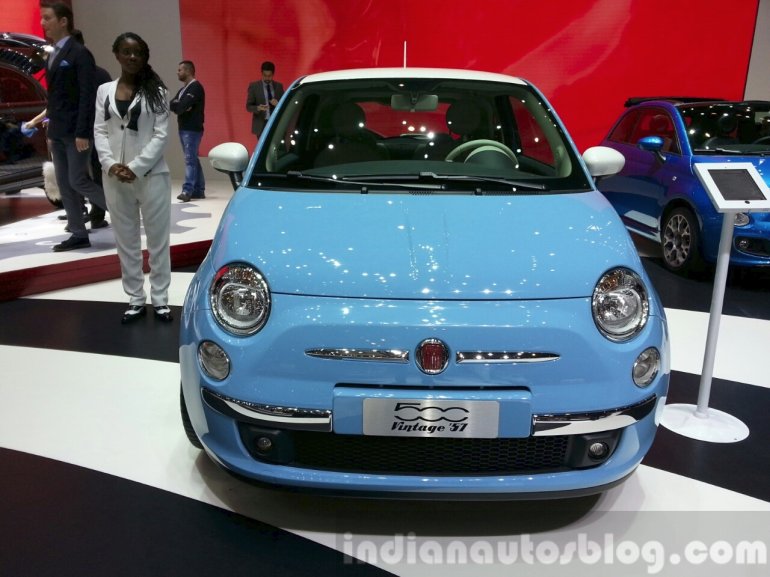 The car will go on sale in the UK next month at a price of £12,545 (INR 11.91 lakhs) with the same engine choices as the standard 500: a base 1.2-litre petrol with 69 hp, a 0.9-litre TwinAir petrol with 85 hp.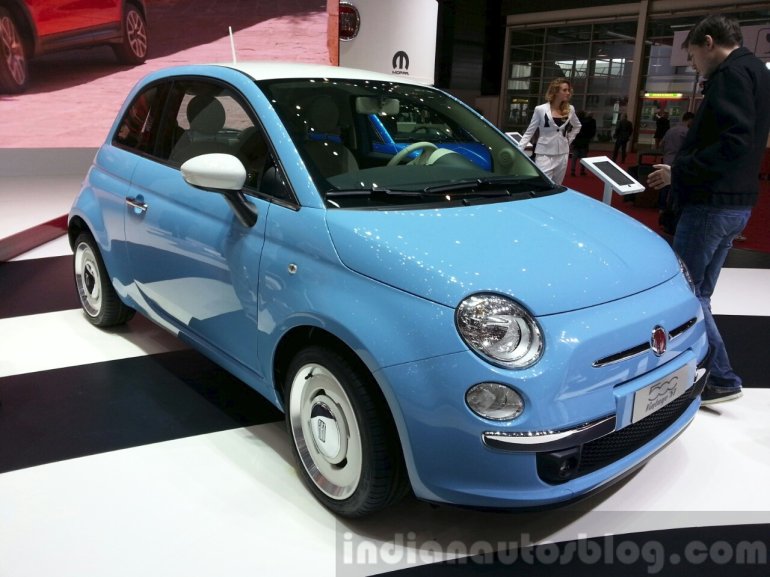 Based on the current Fiat 500, the Vintage '57 edition gets a pastel blue paint with contrasting white roof. The spoiler, mirror caps, and the 16-inch alloys (similar in design as the original 500) are all finished in white as well.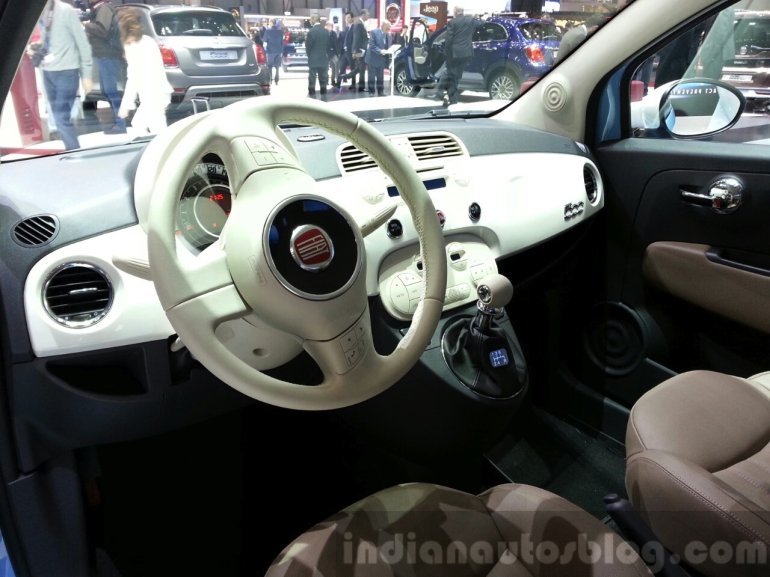 Inside, Fiat has a similar retro theme with two-tone leather interior and white dashboard. Last year, Fiat had showcased (and subsequently launched) a similar homage to the 500's forefather with the 2014 Fiat 500 1957 Edition.
You can get more info in the press release below the gallery.
Fiat 500 Vintage '57 edition at the 2015 Geneva Motor Show - Press Release
[Can't read the document above? Head to Slideshare.]