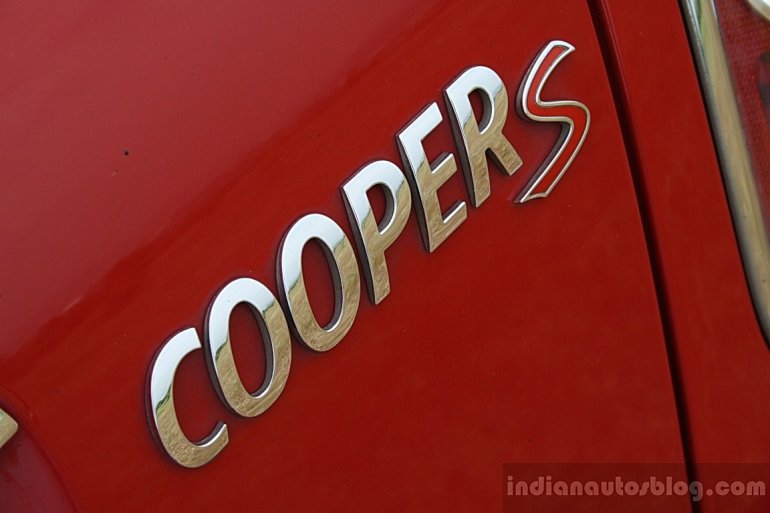 This is the big one! A Mini that does not drive well is pretty much useless. The old Minis were termed as overgrown go-karts because of their nimble ride and handling. Clearly, the new owners BMW know a thing or two about handling corners, they claim to make 'Ultimate Driving Machines'. BMW explained that they have gone to great lengths to make sure that they preserve the essence of the Mini brand.
But the car reviewed over here is not an ordinary Mini Cooper, it is a Mini Cooper S. It has to go above and beyond to keep the owners who have shelled out 28+ lakhs for their baby. So does it have what it takes?
What powers the Mini Cooper S?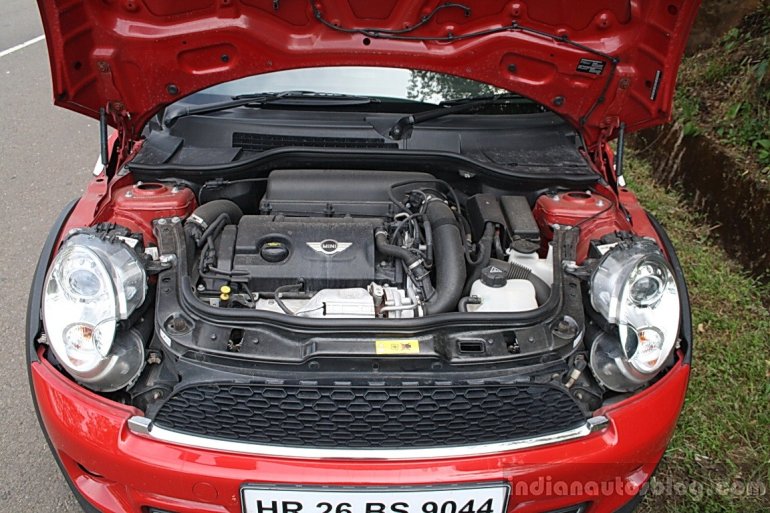 The Mini Cooper S is powered by a 1,598cc, 4-cylinder petrol engine which is jointly developed with Peugeot-Citroen. Thanks to the twin scroll turbocharger, the small pot produces a staggering 181 hp at 5,500 rpm and 240 Nm of torque between 1,600-5,000 rpm. The engine is mated to a six-speed automatic gearbox which is an old-fashioned single clutch unit.
Start the engine and it is barely audible at low revs. Once you start shifting, you realize the genuine brilliance of the S's mechanicals. Doodling at normal speeds of 50-60 km/hr in high gear is effortless for the Mini.
But put the pedal to the metal and a small overboost function of the engine pumps out an extra 20 Nm and off you go! Thanks to the overboost function, it does not really matter how thin the gap is between the cars you are about to overtake. You will make it!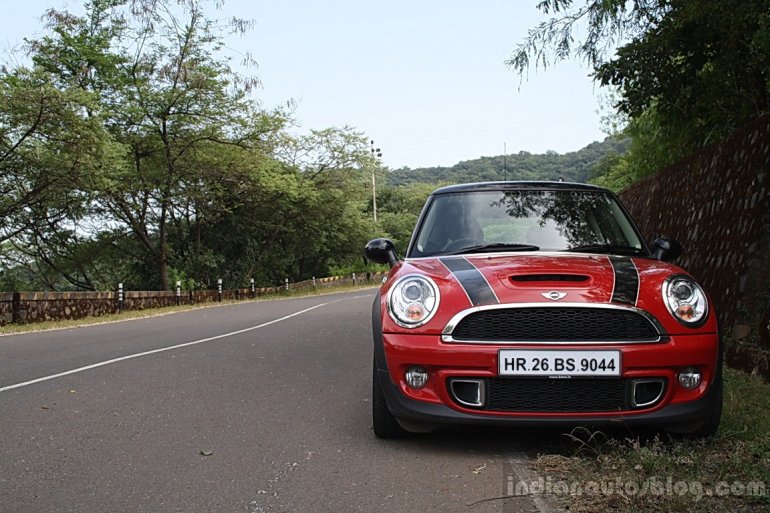 BMW claims a 0-100 km/hr sprint in under 7.2 seconds and a top speed of 223 km/hr. The Mini Cooper S has exceptional high speed stability and wins considerable praise. The automatic gearbox may be a bit sluggish in 'D' mode, but put it into sport mode and the throttle response and gearshift become phenomenally superb. You can also use the paddle shifters for a full manual control of the gearbox.
Unfortunately, due to the mountain of power that is heading to the front wheels, the Mini torque steers like a lunatic. DO NOT take your hands of the steering wheel under heavy acceleration otherwise the car will decide your destination.
How is the ride and handling?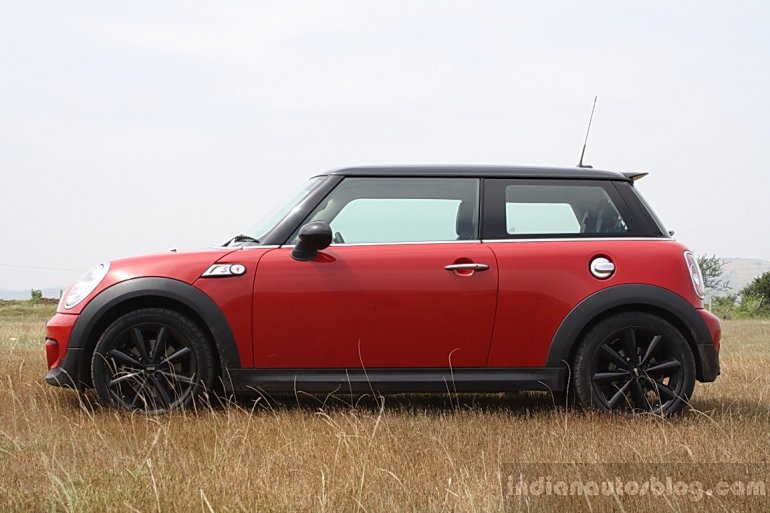 SWEET! The Mini Cooper S is genuinely a benchmark in the handling department. A wide track with a short wheelbase, a low center of gravity and wheels on each corner is the first chapter of Handling 101.
Let's start with the steering - despite being an electric unit, it is sharp and quick to respond and provides ample feedback at any speed. It is also weighted perfectly allowing for a highly confident driving stint.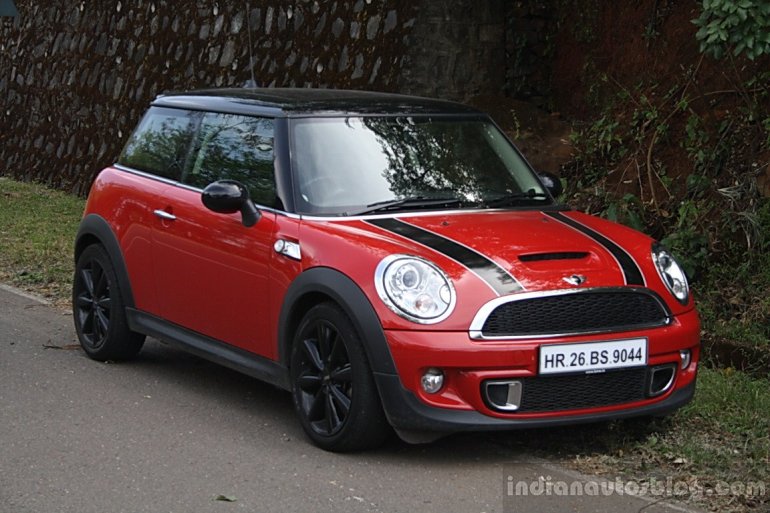 With a super responsive steering wheel and 205/45 R17 wide profile tyres, the Mini Cooper S devours corners with unimaginable gusto. Being part of the BMW family, the Mini Cooper S is blessed with a 3 Series style McPherson struts (front) and a multi-link suspension (rear) suspension set up which helps the Cooper corner flatter than a go kart. There is absolutely no perceptible roll, dive, or squat.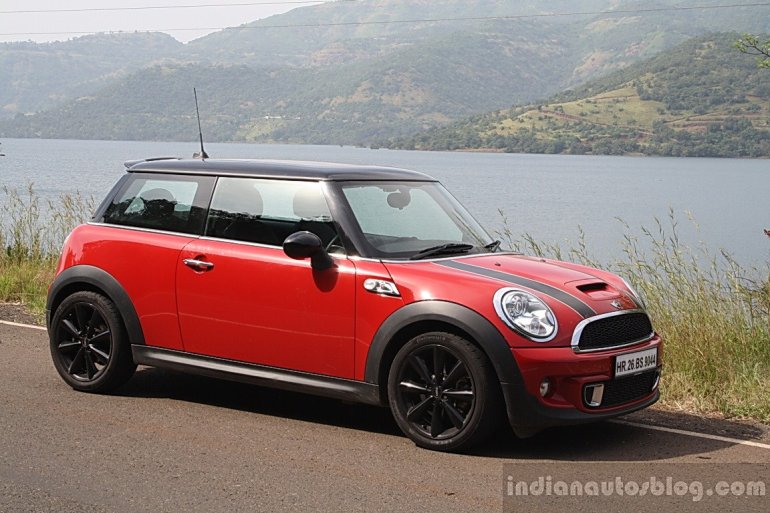 The impeccable handling capability has completely compromised the ride quality. The ride quality is, and there is no other way to put it across, terribly harsh. The only drawback of the Mini Cooper S has, which prevents it from being your everyday car, is the rough ride quality. Every single pothole, every single undulation, every single crevice on the road wants to kiss your spine. In fact, the ride is so stiff that even a small undulation on the road completely unsettles the car leading to many a hair-raising moment!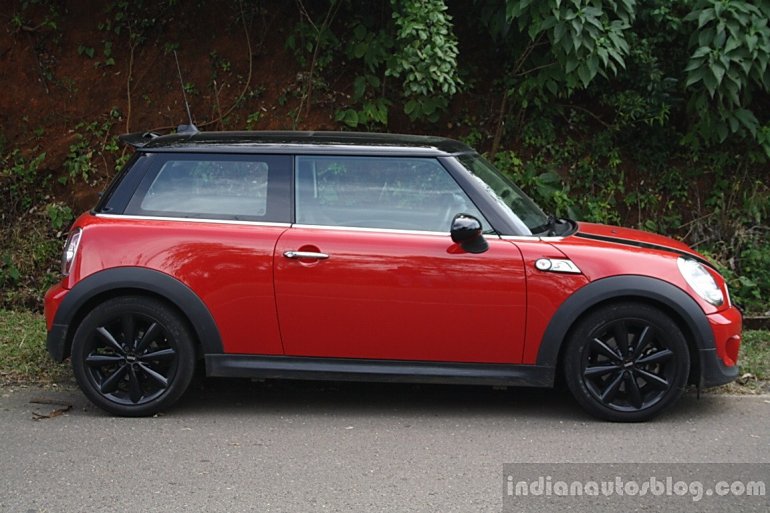 If the 0-100 km/hr time has impressed you, the 100-0 km/hr is even more impressive. The Mini Cooper S has an all four discs set up which provide an impressive retardation. The overly impressive braking may increase the chances of getting rear ended in day-to-day traffic.
What about fuel economy?
If you right foot is impersonating a bird's feather in flight, this purpose built fire-spiting pocket rocket is capable of delivering 7.6 kmpl in the city and 11.6 kmpl on the highway. That's pretty impressive for a car that delivers sports car performance.
What about safety?
Apart from the fact that the Mini Cooper S has scored 5 stars in the Euro NCAP test, it also receives -
Automatic Stability Control + Traction (ASC+T)
Anti-lock Braking System (ABS)
Cornering Brake Control (CBC)
Electronic Brakeforce Distribution (EBD)
Dynamic Stability Control (DSC) with Hill Assist
Driver and passenger side front airbags
Side and head airbags
Driving the Mini Cooper S puts a big smile on your face. It is a hoot to handle especially on twisty roads thanks to a go-kart-like nature.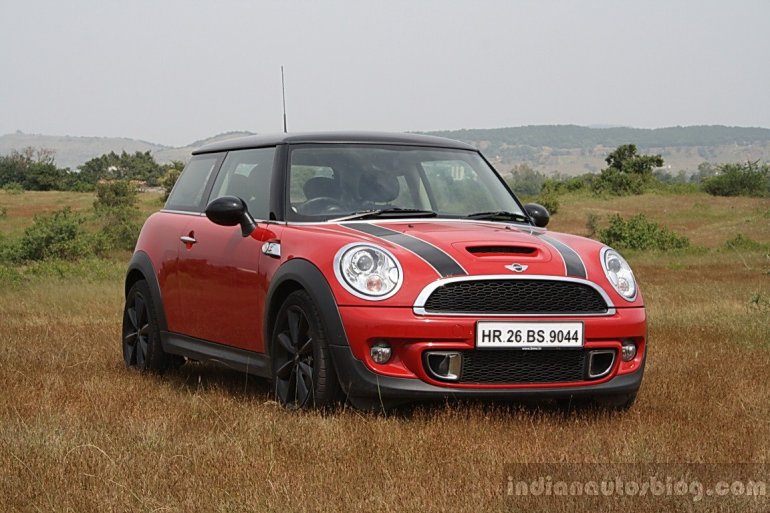 The ride could get intolerable at times but stick to the smoother part of the tarmac and Mini Cooper S shines. Sure, it is not a great value for money car but if 'Fun' is your only criteria, look no further!