DC Design unveiled its all-new two-seater city runabout, the DC Tia, which is priced at Rs 18 lakh (ex-showroom).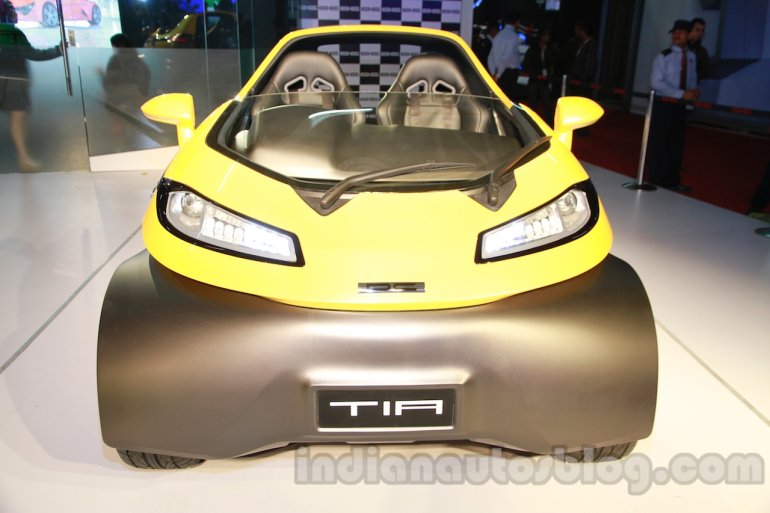 The Tia gets a 1.2-liter turbocharged petrol engine that boasts of 120 hp and a maximum torque of 190 Nm. The mid-engined rear-wheel drive Tia is operated via a four-speed automatic gearbox.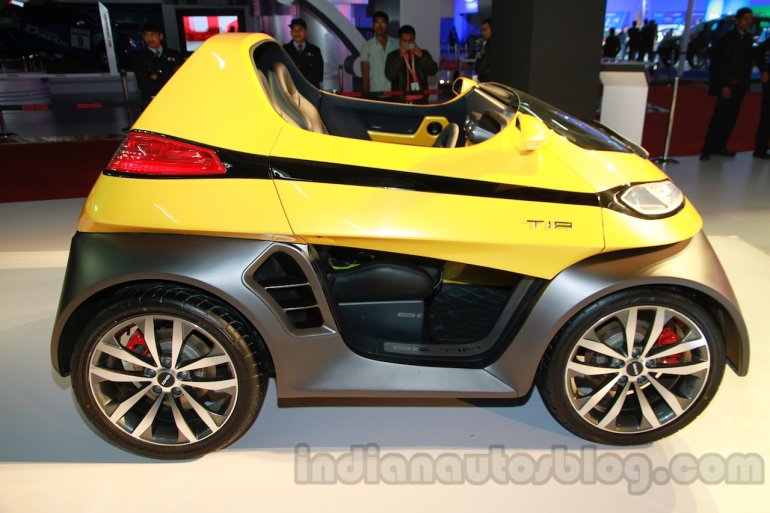 Armed with McPherson struts at the front and trailing arm suspension setup at the rear, the Tia rides on the same carbon composite space frame chassis as on the Avanti and the Eleron SUV. The two-seater gets 18-inch wheels and an all disc brake setup with electronic aids.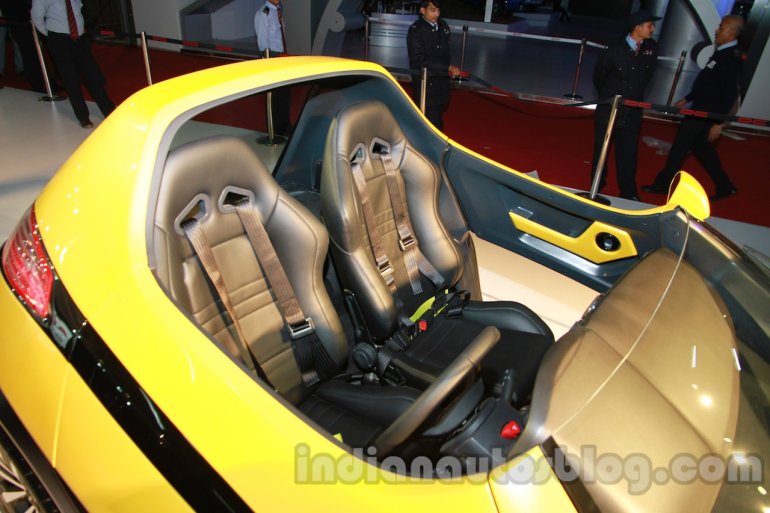 It measures 2,550 mm in length, 1,688 mm in width, 1,406 mm in height and gets a wheelbase of 1,620 mm. The Tia weighs 950 kg and has a 200 mm ground clearance. Its claimed top speed is 160 kph, taking 9 seconds to get from 0-100 kph.
The reason for the Tia, the company says, is that there was a need for a funky, performance oriented small car that people could enjoy. The funky aspect is well covered with the car receiving features like bi-halogen headlamps and an all LED taillight.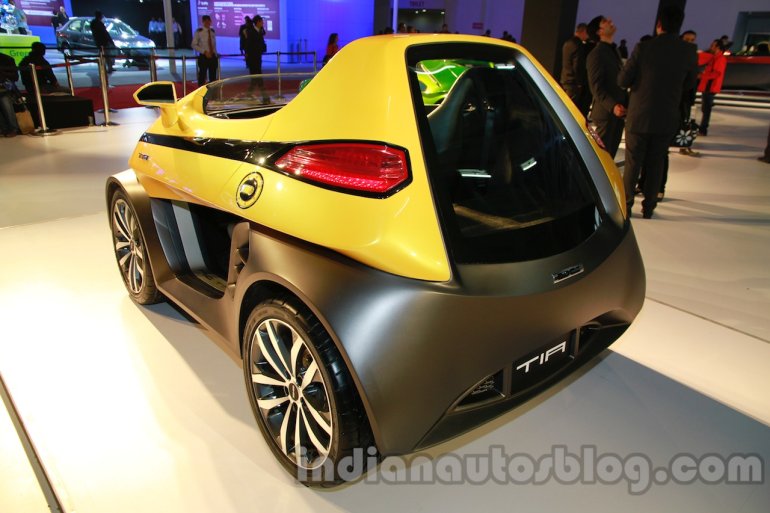 The Tia also sports a truncated short windscreen, giving it a hint of a motorcycle flyscreen, imitating a floating top half, with the 'Targa' roof and roll cage combining it give it a unique look. The compact nature of the car, DC Design claims, is accentuated by the yellow roof and the matte black body.
DC Design Tia - Image Gallery