Datsun launched the Datsun redi-GO 1.0L AMT in India recently. Before sharing our review of the that, we thought it was worth revisiting the Datsun redi-GO 1.0L MT. Here's our second take on the manual transmission-equipped budget hatchback.
Design & Styling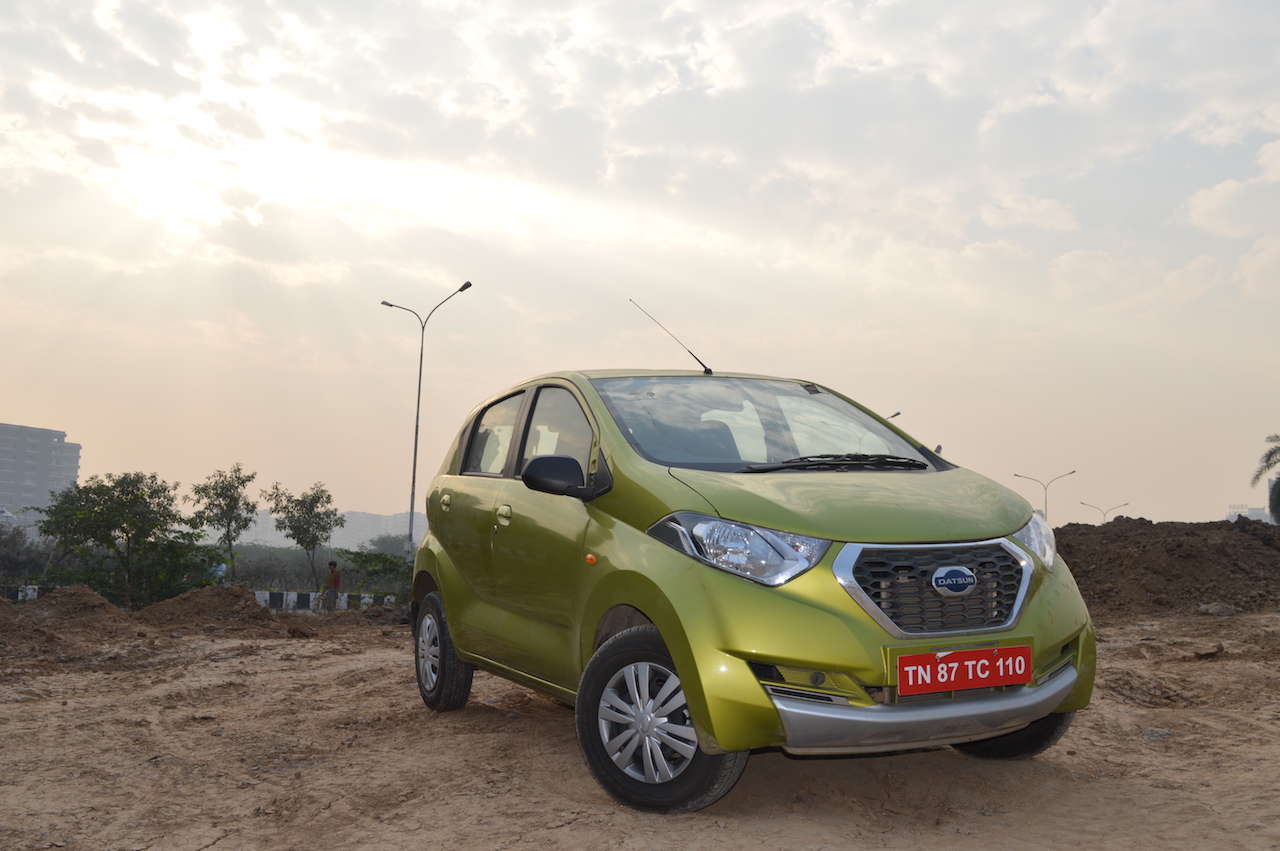 The Datsun redi-GO is one quirky-looking hatchback. Datsun wanted to create something different "in a sea of look-a-like hatchbacks", and it has done so with the Datsun redi-GO. The company calls the car an "urban-cross", a blend of a crossover and an urban hatchback.
The effort of creating something unique is truly worth appreciating, but some may not find the Datsun redi-GO's design as appealing as the that of the Renault Kwid. It measures 3,429 mm in length, 1,560 mm in width and 1,541 mm in height. The notably short and narrow body gives it a tall boy appearance.
The Datsun redi-GO 1.0L looks no different from the Datsun redi-GO 0.8L. However, it is available in a limited-edition 'Gold' model with bi-coloured (gold and black) decals, gold front grille accent, wheel covers with gold accent and a black rear spoiler.
Interior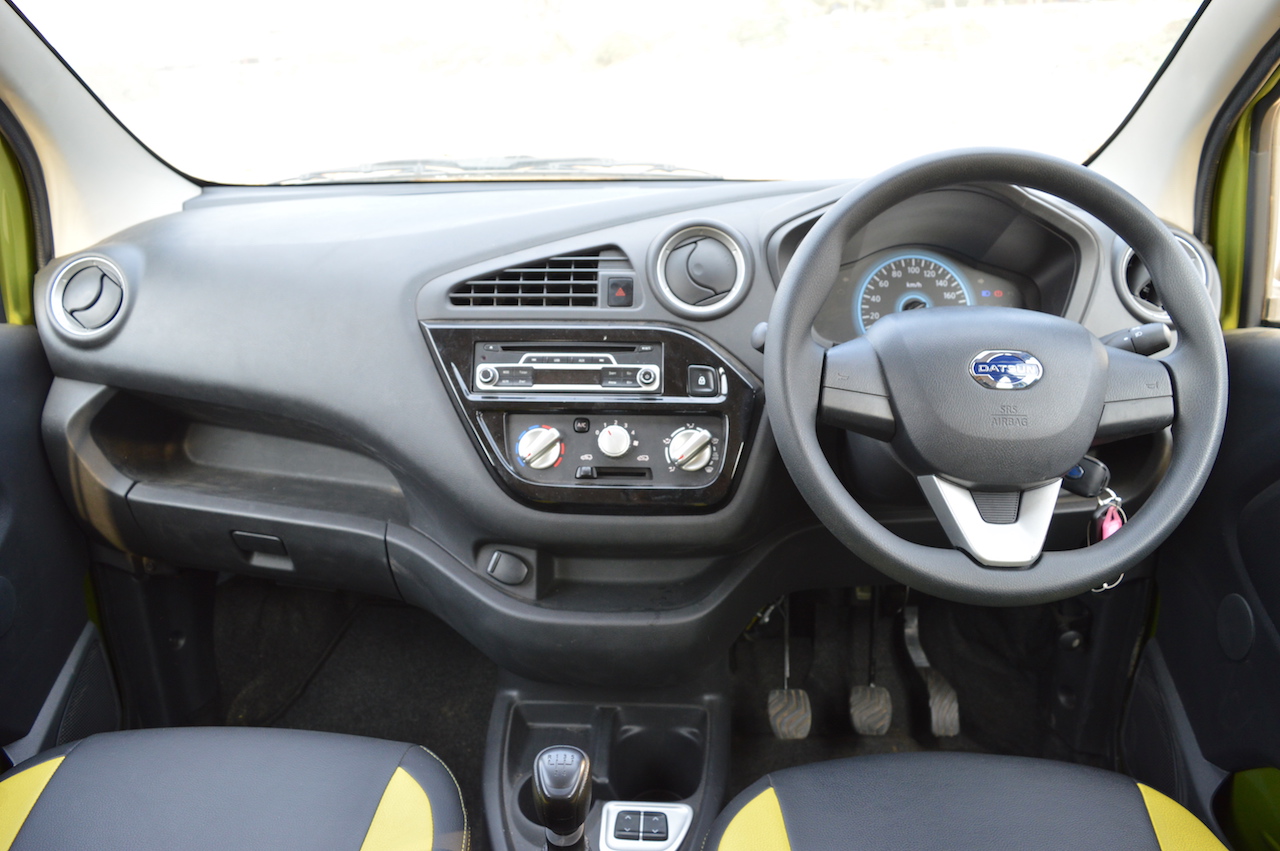 Inside, Datsun has tried to make maximise cabin space. The tall height gives plenty of headroom, commonly not found in cars in this segment, and makes ingress and egress quite easy. The benefit of the large windshield and the high seating position is evident from the moment you get behind the steering wheel as it gives a very clear view of the road.
The front seats are quite narrow and don't really tuck you in. Two-tone seat upholstery is available to lend some sportiness to the rather functional interior. There are many storage spaces upping the practicality quotient. The position of the power window switches may seem convenient (to the driver), but it really isn't ideal.
The single-DIN audio system does offer USB charging and connectivity, as well as Aux-in, but not Bluetooth. To get a Bluetooth-compatible unit, you'll have to opt for the 5-speed automated manual transmission. On the safety front, only driver airbag is available, that too only in the range-topping grade. That's not a surprise for a car in this budget, though.
Ride & Handling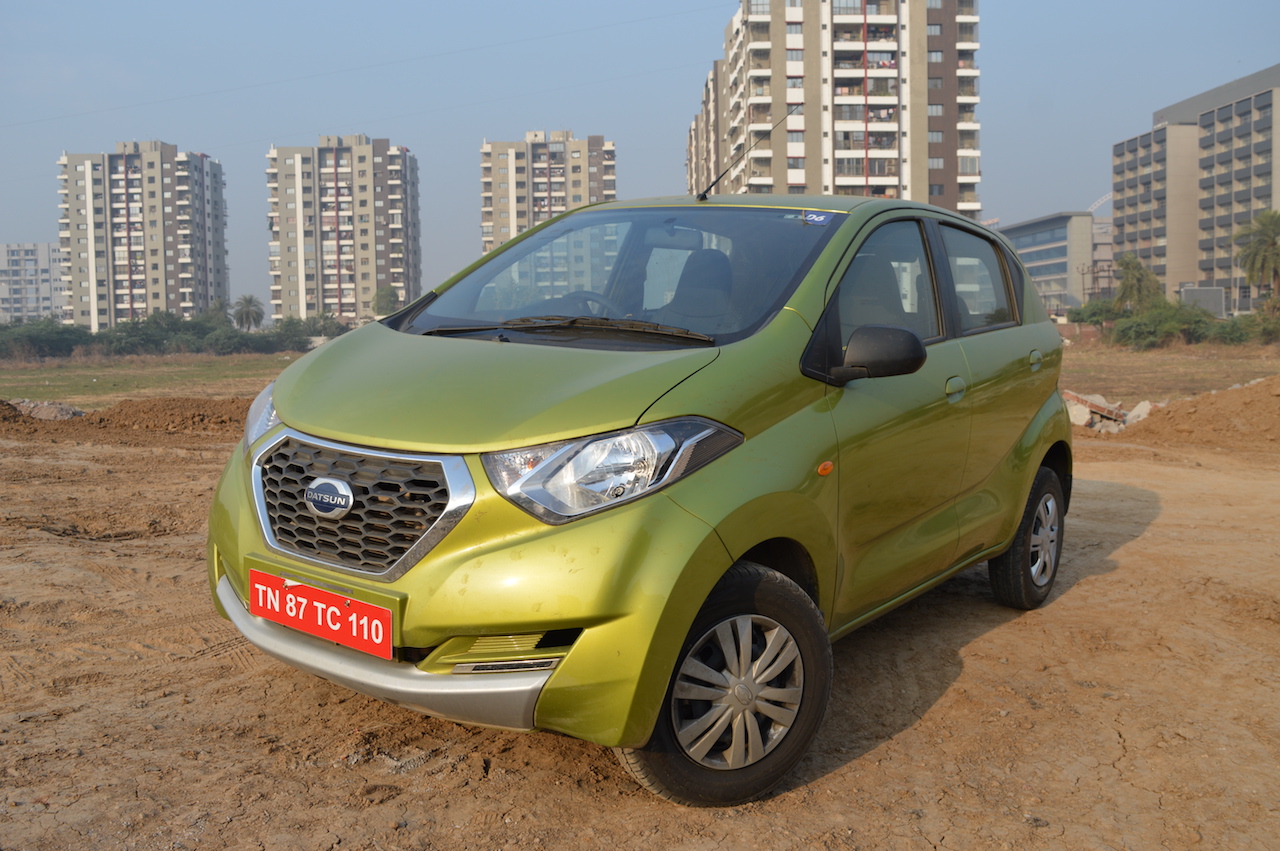 This is where the Datsun redi-GO 1.0L MT differs a lot from the Datsun redi-GO 0.8L MT and to an extent even from the Datsun redi-GO 1.0L AMT. The 1.0-litre i-SAT petrol engine is borrowed from the Renault Kwid. It is naturally aspirated three-cylinder unit and it produces 68 PS at 5,500 rpm and 91 Nm of torque at 4,250 rpm. A 5-speed manual transmission sends power to the wheels.
The Datsun redi-GO offers a decent quality of city driving. The 1.0-litre engine has got a good amount of punch for a car this light. Couple that with the car's compactness and a minimum turn radius of 4.7 metres, you've got a really good budget city runabout. There's ample power on tap to make it move quickly through short-timed traffic signals, without having to upshift or downshift gears at slow and medium speeds.
The 1.0-litre engine struggles a bit on inclines. In stop-and-go traffic on flyovers, it does demand a considerable amount of attention. The torque available sometimes isn't enough to accelerate simply by just the releasing of the clutch and you will have to build the revs up before setting off in during such conditions.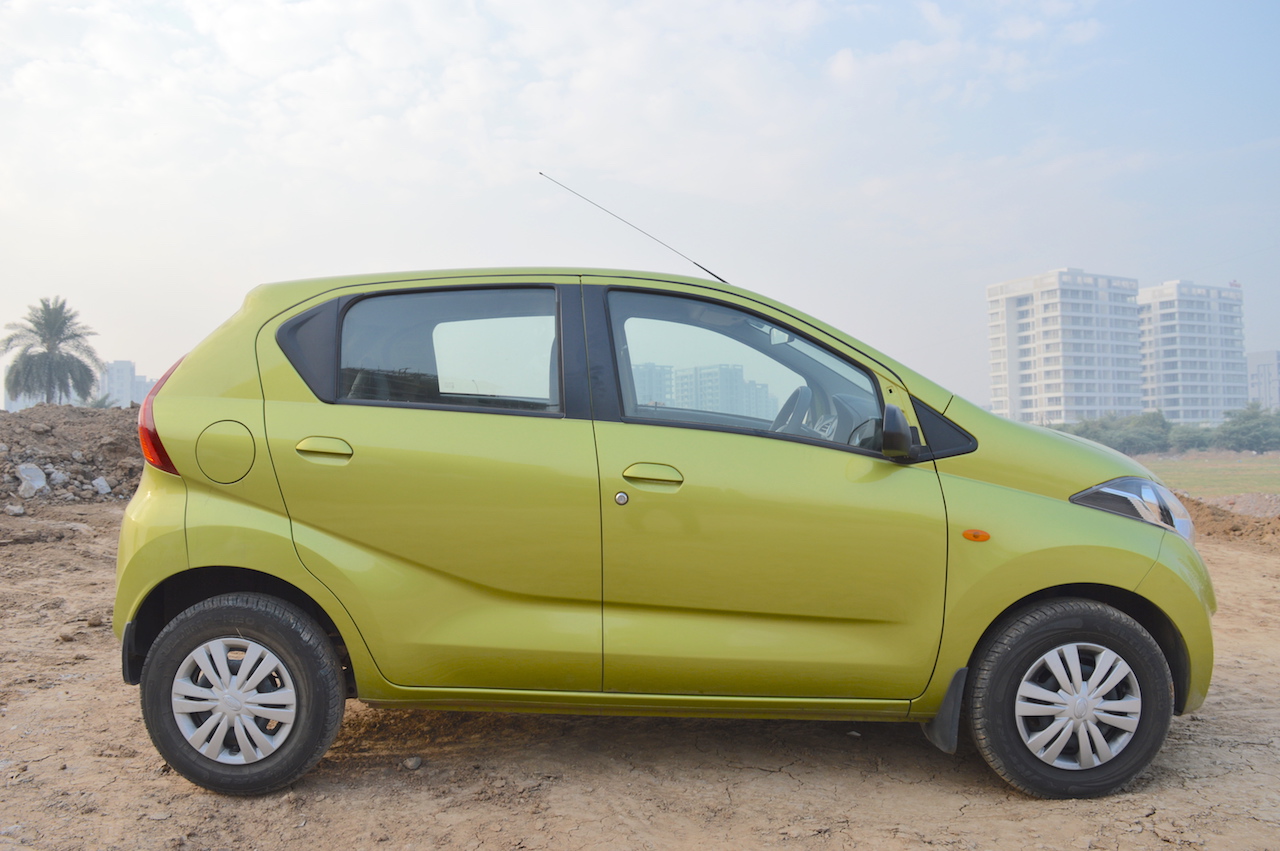 The advantage of the high 185 mm of ground clearance and the soft suspension setup is felt instantly on uneven roads, broken roads, potholes and bumps, all of which are tackled fairly easily and with minimal jerks. The redi-GO does have an upper hand against its competitors Renault Kwid and Maruti Alto in this aspect.
On highways, the Datsun redi-GO 1.0L is well-mannered when cruising at ease. Overtaking trucks, buses and other large commercial vehicles is easy, and so is making swift lane changes.The noise level gets pretty high during highway driving. Reaching 80 km/h and above doesn't take much effort, but the way you need to handle the car after that does. This is where the car's lightness and oddly tall body become negative factors.
Cornering at triple digit speeds isn't that confidence-inspiring as there is a noticeable body roll because of the high ground clearance and the soft suspension setup. There's really not much to complain about this aspect, though. The car is intended for city driving mainly and mostly double-digit driving during the occasional highway trips, and it does that job fairly well.
Efficiency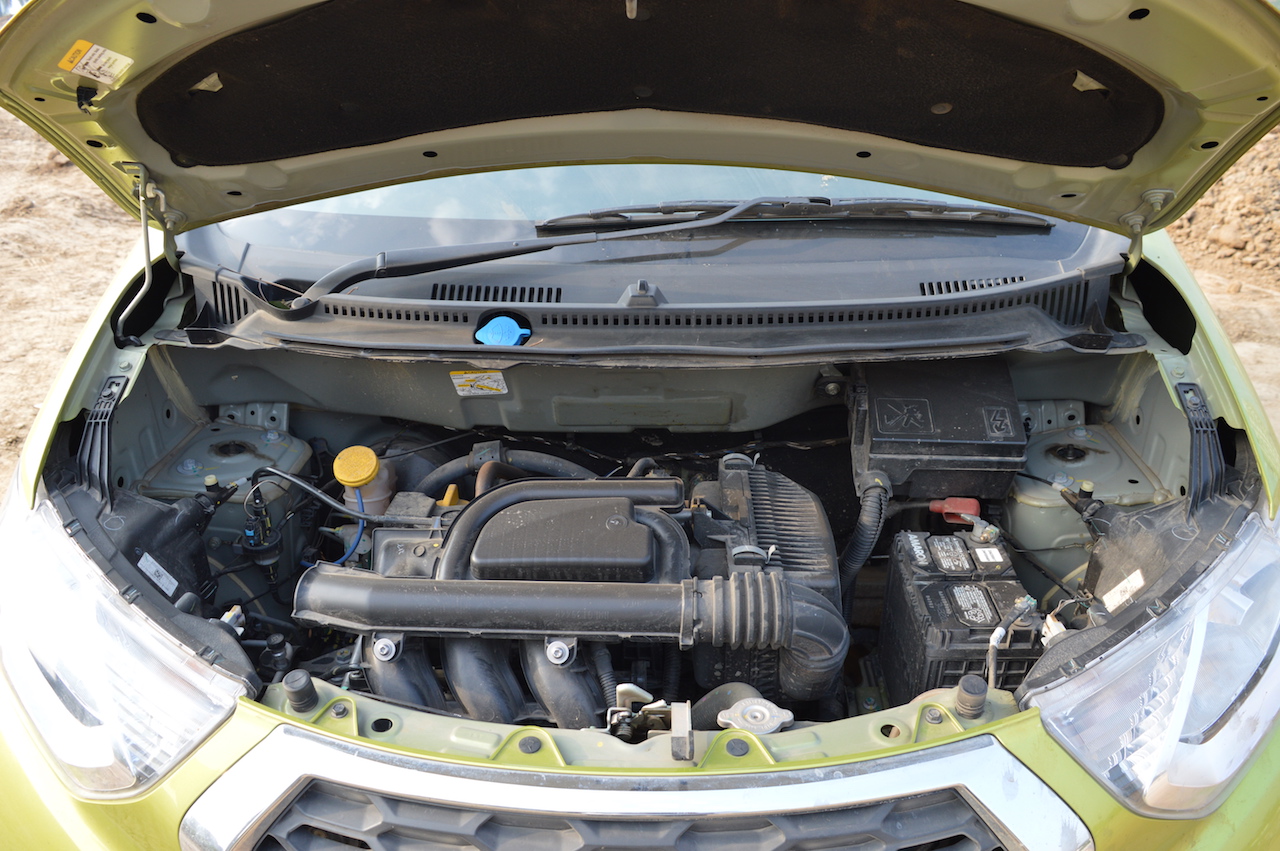 The Datsun redi-GO 1.0L MT has an ARAI-certified fuel economy rating of 22.5 km/l. The difference is only marginal from the Datsun redi-GO 0.8L MT (22.7 km/l). Datsun has equipped the car with a gearshift indicator so that the driver can make gearshifts at the most optimal engine speeds. During heavy-footed driving to test the engine's potential, the car delivered a fuel economy of 15.76 km/l (combined). However, during normal driving, we were able to achieve 20 km/l (combined), which is close to the official figure.
Verdict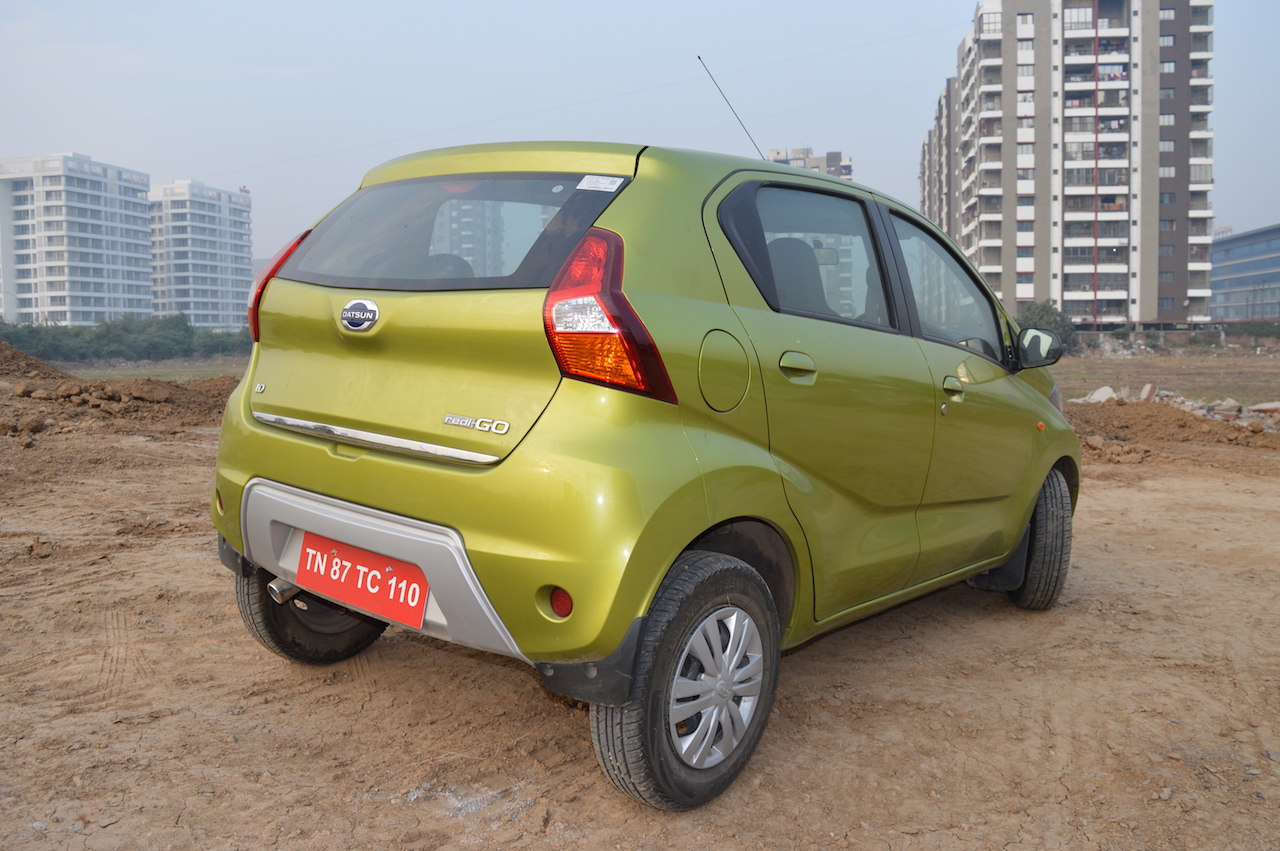 The Datsun redi-GO 1.0L MT is a decent choice for city driving. The bigger engine surely has an advantage on highways, however, the car just isn't built for dynamic and high-speed driving. The car serves well in urban conditions, and that is what it is made for. The 1.0-litre engine model asks for a premium of around INR 24,000 over the standard 0.8-litre engine, but it is worth it in our opinion. The AMT option will cost you an additional 17,500 approximately, and we'll let you know whether it's worth it very soon in another review.
Datsun redi-GO 1.0 MT - Prices*
redi-GO T(O) 1.0L - ?3,62,901
redi-GO Gold 1.0L - ?3,74,737
redi-GO S 1.0L - ?3,78,020
*Ex-showroom Delhi