Over a half decade ago, a sedan measuring under 4 meters was something new, people thought it couldn't be done. Then came the sub-4 meter SUV/crossover, and there we thought that's as much as you can package in that length.
Clearly, Nissan thinks it can do one better with the Datsun Go+, a sub-4 meter, three-row, 5+2 seating compact MPV which just went on sale today. But what's it like?
Exterior: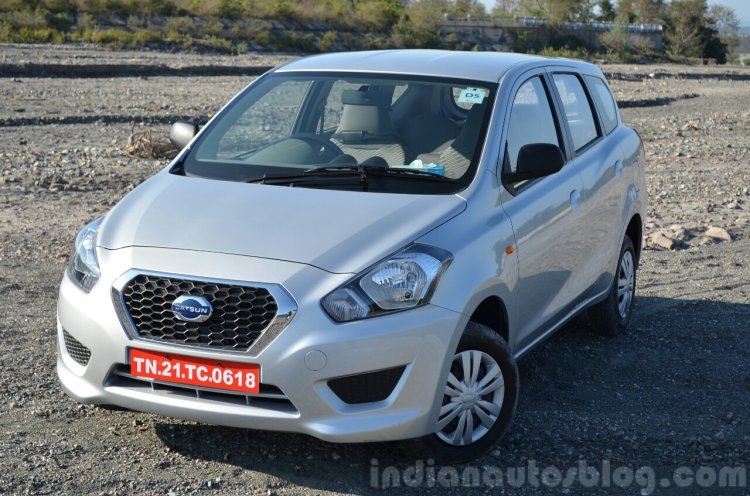 The Go+ can be ideally described as a Go which has been stretched to accommodate the extra row of seats. The car looks identical to the Go hatchback until the rear door, and from there on, designers have added a relatively large C-Pillar window which ends with the Go+ having an estate-car like look. How this estate-like design will go down with the Indian audience is something only time will tell. For their part, Datsun is targeting first time car buyers who want something new, or existing owners looking to add a second car.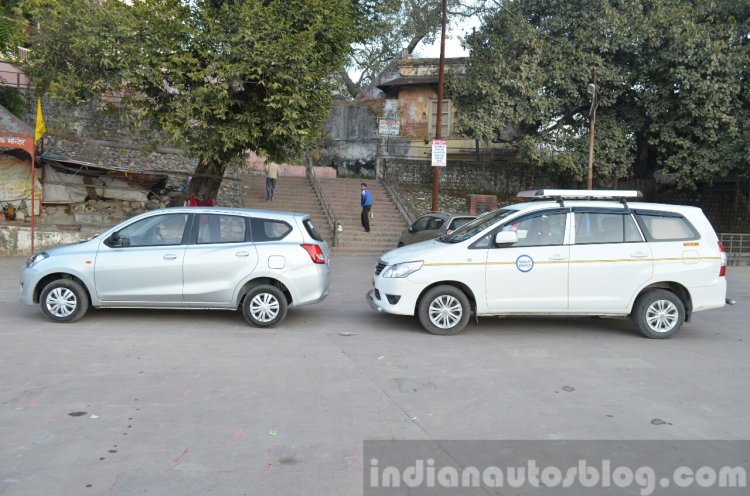 The Go+ measures 3,995 mm in length, 1,635 mm in width, 1,490 mm in height and 2,450 mm in wheelbase. In comparison to the Go hatch, the Go+ weighs about 30 kg more.
Interior: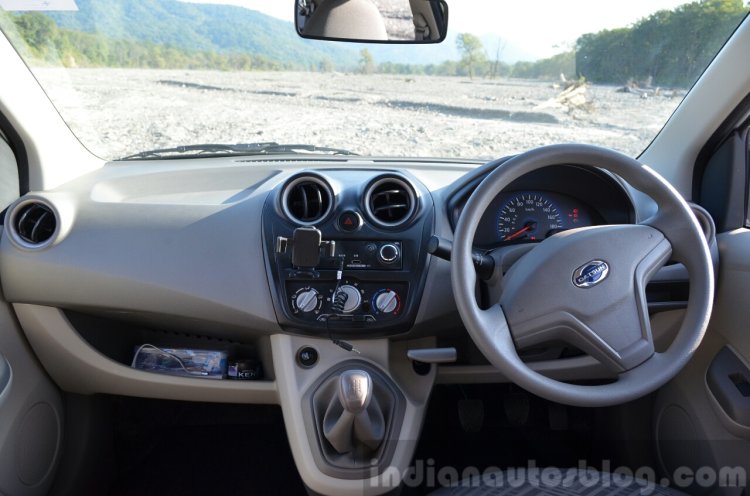 The Go+'s dashboard is carried over from the Go hatch. So on the one hand you get access to a bit more space than rival models (the Go+ has no rival, but we're talking about the Go's rival which includes the like of the Hyundai Eon and Maruti Alto 800). And on the other end, you need to put up with Nissan's massive amount of cost cutting, some of which are shocking.
For example, the rear seats don't get the typical retractable seat belts, but one's that need to be adjusted manually like a strap. Then there's the pull-type handbrake lever which rubs against the driver's thigh while driving.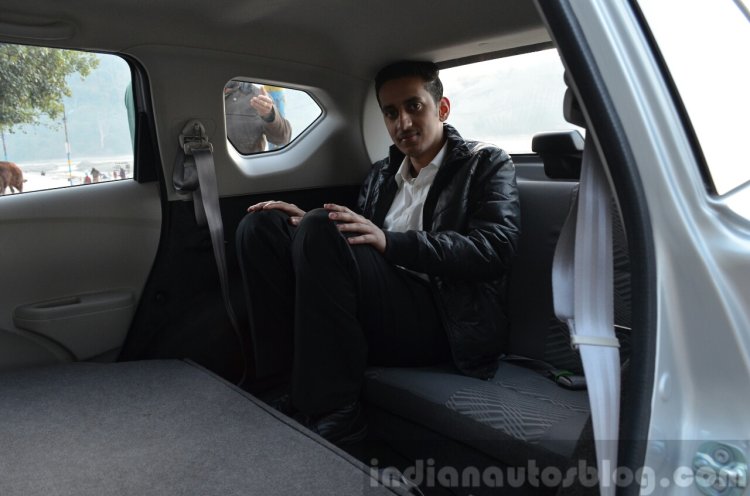 Cost cutting is not something new, and all manufacturers resort to it in a market like India, where head honchos of OEM's believe even INR 10,000 could change the buyer's decision.
But there's a fine line between what is acceptable and what is not. The single wiper blade, or the non-adjustable front passenger side power window (from the driver's side), the quality of materials and plastics used are all fine. But, the rear seatbelt, the handbrake and the non-adjustable wing mirrors (even the Alto comes with them these days) are areas where we feel Nissan went overboard.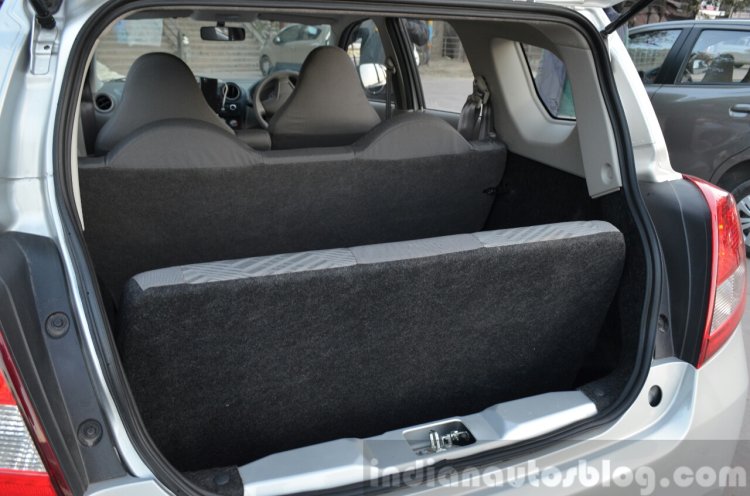 Coming to space, the first and second row of seats are comfortable enough even for long drives. Sadly, the same cannot be said about the last row of seats. Fitting adults in them is not something we will advice. Kids seats, yes, this row can handle a couple of kids, but then comes the problem of safety, one that we've seen the last time a manufacturer tried to fit so many seats in a sub-4 meter car (read the Mahindra Quanto).
The Go+ is better used as a 5-seater, and the bench behind should be folded and used as a large boot. And there's good reason for that. With all rows of seats in place, the Go+'s boot has a measly 48 liters of space, which is just about enough for a couple of shopping bags. Fold the third row though and you get access to 347 liters of space, which is about 65 liters more than premium hatchbacks like the VW Polo and Elite i20.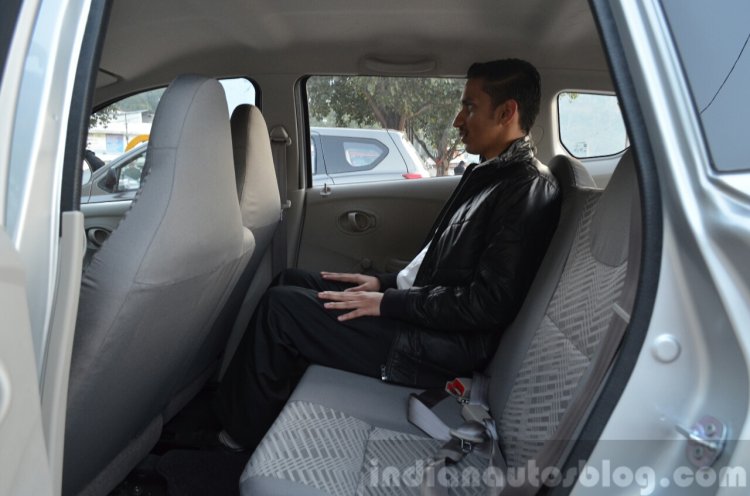 On paper, the Go+'s interior is a genuinely nice idea: Small footprint with a large boot and maximum space utilization. But in reality, the cabin of the car along with the paltry features on board will put off some buyers.
Features: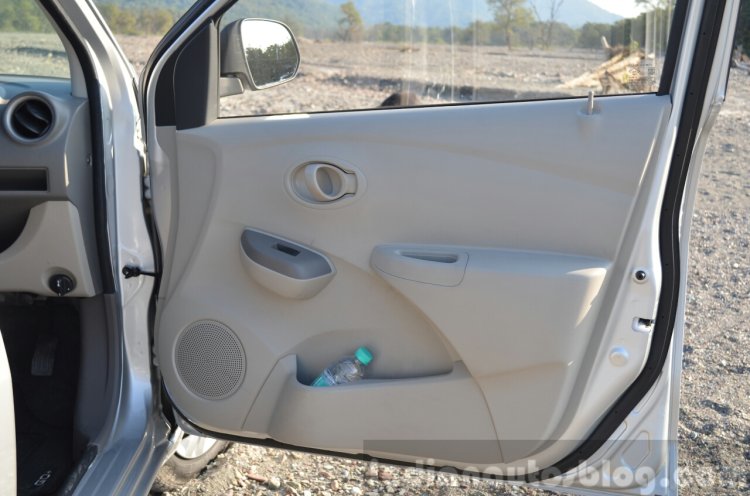 The top-end variant of the Go+ will get front power windows, power steering, AC, central locking, AUX and USB port, speaker, digital tachometer with average fuel economy and range display. Datsun is also offering a driver-side airbag as an option on the top-end T variant. Other variants will not even get power steering. For a detailed features overview, you can check this out.
Engine and Gearbox: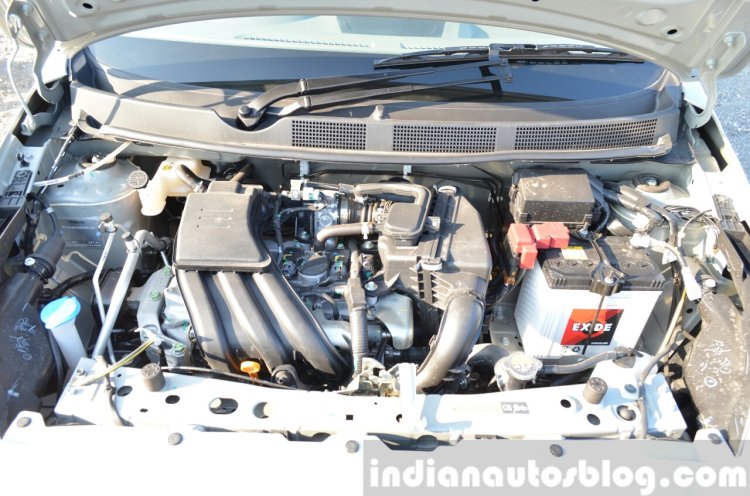 The Go+ shares its engine and gearbox with the smaller Go. So you still get the 1.2-liter three-cylinder petrol engine which develops 68 PS at 5,000 rpm and 104 Nm of torque at 4,000 rpm, and uses a 5-speed manual transmission. Datsun claims a fuel efficiency of 20.62 km/l.
The engine and gearbox department is one area where the Go+ is relatively compromise free. For a three-cylinder engine, power is adequate in city and highway driving, and even with three occupants and a boot full of luggage, the Go+ showed no signs of being overloaded.
The gear ratios are well chosen, and even shifting through them is a breeze as the clutch is light, but the gear lever feels a bit hard at times. Roads we took were often hilly terrain in Uttarakhand and the Go+'s engine proved to be capable of handling them.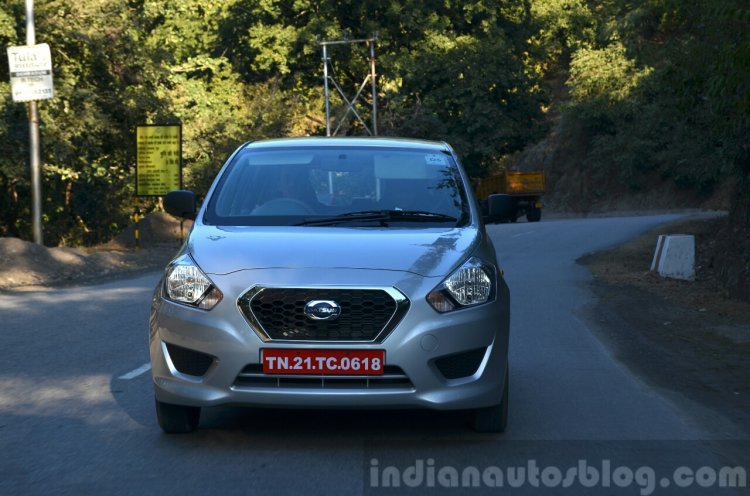 The low-end torque of the Go+ is another aspect we liked: you can do 40 km/h in 5th gear and still get a decent move on when needed. Also, high-speed stability (until 120 km/h) is extremely good for a car of this class. The Go+ feels planted and stable on a straight line even at these speeds.
Grouses extend to the NVH package, which is another area of cost cutting. More than vibrations, its the engine noise that enters the cabin, and sometimes it can get a bit annoying.
Overall, the Go+ is one of the better cars you'll find in this price range which has a good mechanical package.
Ride and Handling: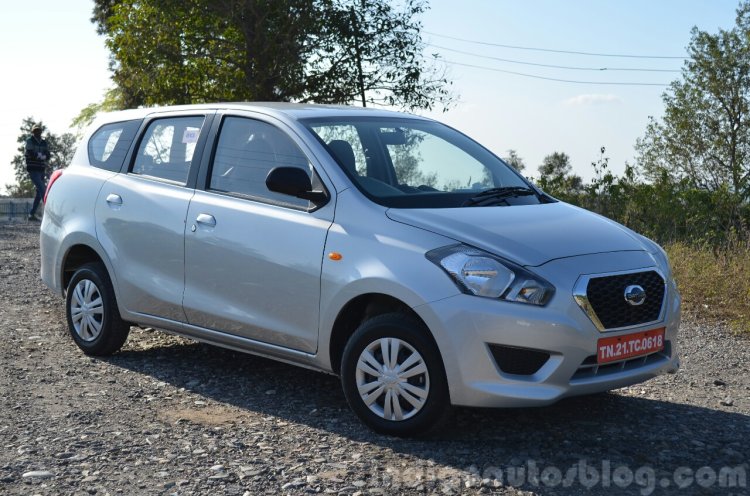 The Go+ rides on slim 13-inch 155/70 wheels, and is setup on McPherson struts at the front and a torsion beam at the rear. With this, the Go+ rides extremely well on almost all road surfaces you throw at it. It's only deep potholes that send a sharp reminder that you're driving a basic car. The ride quality of the car further improves when its fully loaded, just as Physics dictates.
For its class, the Go+ handles decently. While the steering feels a bit inconsistent, and there's plenty of understeer not to mention the lack of grip from the tyres, these issues will not matter to the target audience.
Brakes and Safety: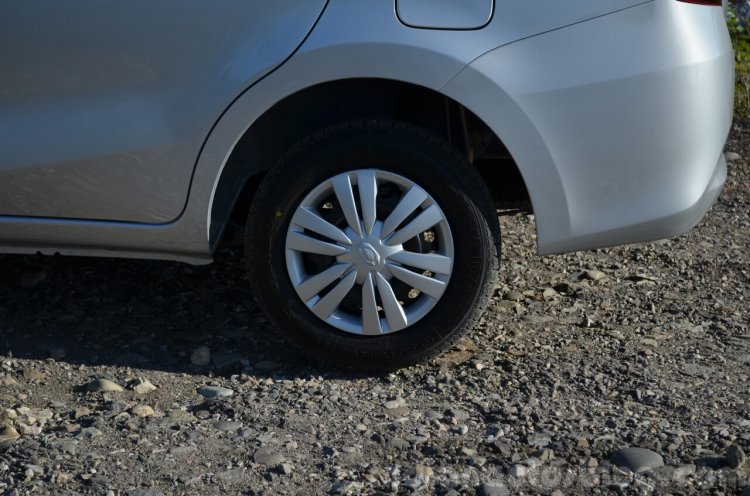 The Go+ offers disc brakes at the front and drums at the rear. The top-end variant will not get ABS but a driver-side airbag is an option. We found the braking performance of the Go+ to be more than adequate, though our test car's brake pedal was lacking feel for the first few millimeters of travel. Overall, the Go+ has capable brakes, but Datsun's lax attitude towards safety has stirred up a lot of negative publicity for the Go hatchback. Offering proper rear seat belts, we feel, could be a good start.
Fuel Efficiency: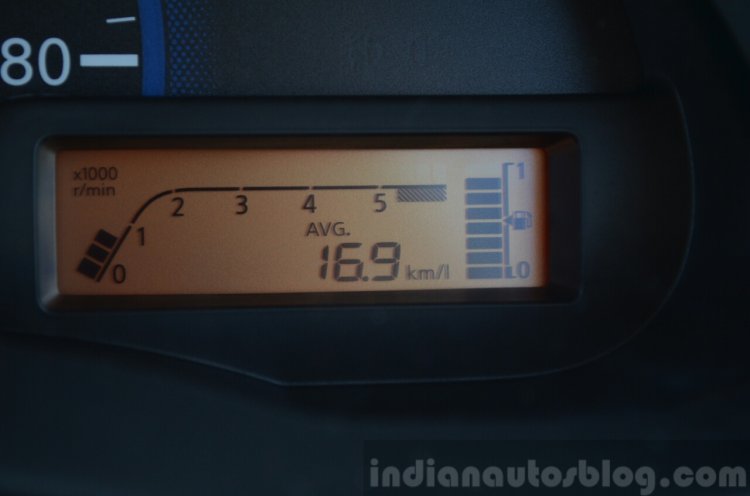 Datsun claims an ARAI rated 20.62 km/l. In cruising speeds, the on-board display registered a good 19 km/l, while driving at city speeds saw this number come down to 13.2 km/l. Overall, thanks to its lightweight, the Go+ will be a fuel efficient vehicle, no doubt about that.
Price:
The Go+ is priced from INR 3.79 lakh to INR 4.61 lakh, ex-Showroom, New Delhi, making it INR 56,000 to INR 57,000 more expensive than the Go.
Verdict: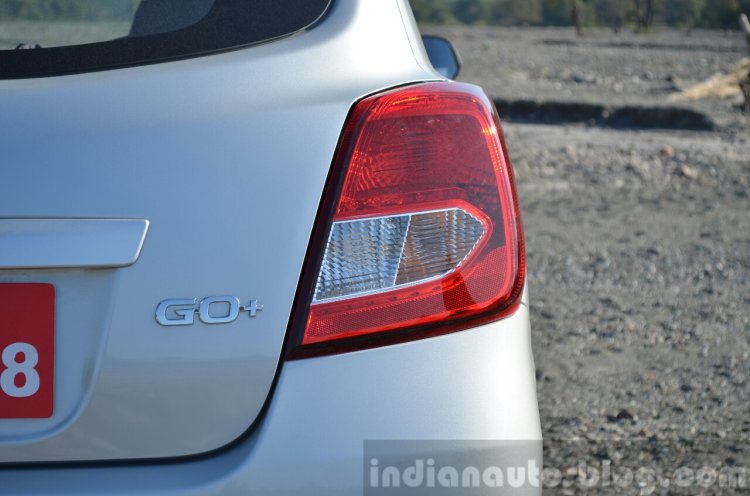 Stating facts first. The Go+ is not a 7-seater, at best its a 5-seat hatchback with a capacious boot. Inside, the car feels built to a strict cost, but if you take a look at the prices, the Go+ is not as aggressively priced as one would make it out to be. The top-end variant which is the only version to get AC and power steering costs INR 4.61 lakhs, ex-Showroom, New Delhi, which is as much as you would pay for a compact sedan.
At this price point, the consumer has a lot more choice, especially if he/she extends their budget by a bit. The base variant of the Tata Zest (which has an equally large boot and comes with power steering) costs INR 4.8 lakhs, ex-Showroom, Delhi, and features a more powerful engine.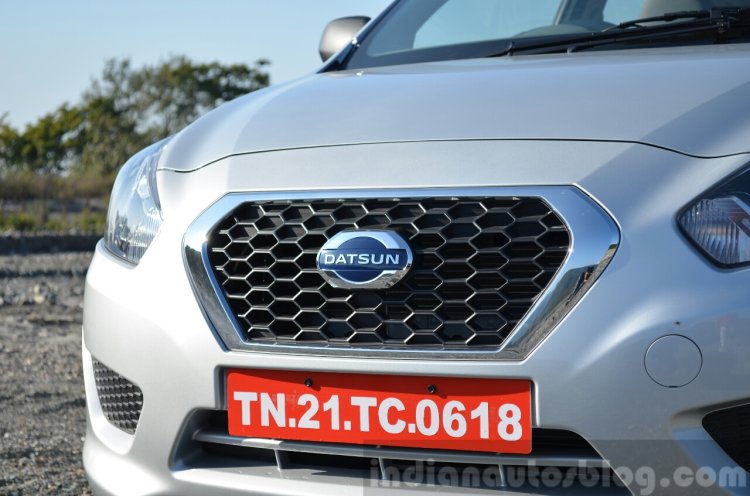 That being said, the Go+, thanks to its added practicality, is a good alternative for those looking to buy the Go.