The Chevrolet Spark (Chevrolet Matiz and Daewoo Matiz to the rest of the world) is generally perceived as an ideal city runabout. The hatchback's diminutive footprint enables it to dart into small corners and gaps. The 995cc engine is fuel efficient and easy to drive. Added to all this, the Chevy Three Year Promise ensures that you don't spend a lot on on maintenance.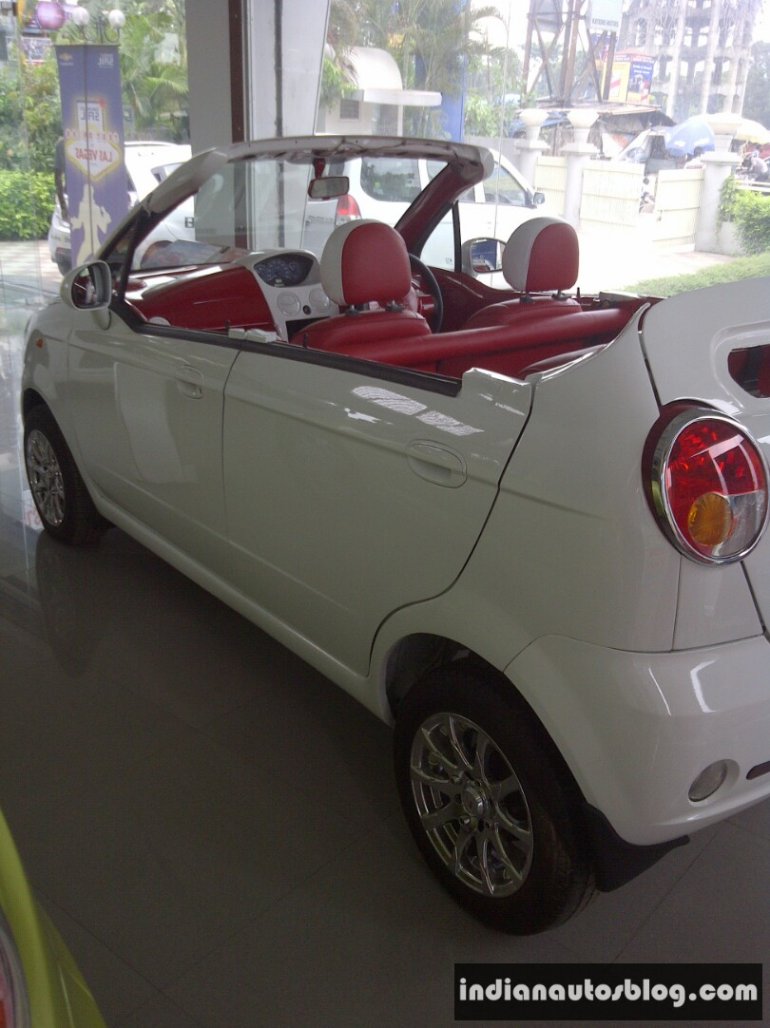 Indian Autos Blog reader, Mr. Rishabh Nahata, sent us these images of a Chevrolet Spark Cabriolet/Convertible that he had spotted recently. The car was on display at a GM dealership somewhere in East India.
It seems that there are some takers for the Spark convertible, especially the youngsters who like their sunshine. The modification adds another INR 1.2-1.45 lakhs to the price of the car. But you also get a redone interior which includes a customized color for the seats and the dashboard. Alloy wheels are also included in the package.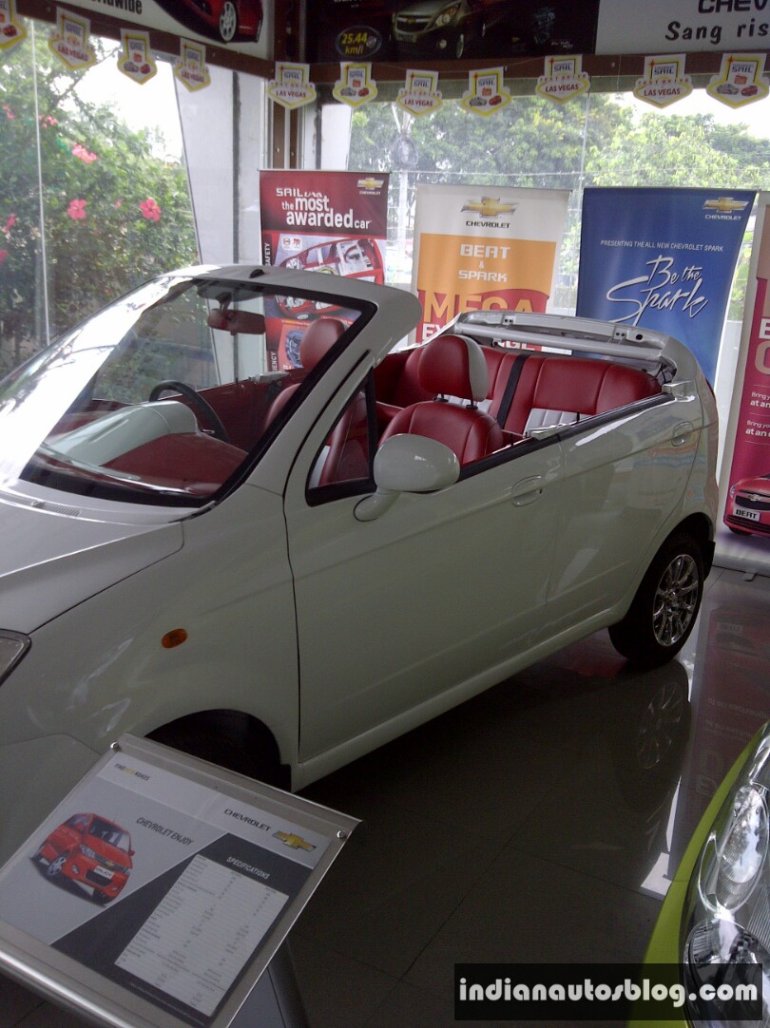 Should you find it raining, this Spark Cabrio comes with a tarpaulin roof (which we are guessing is manually operated).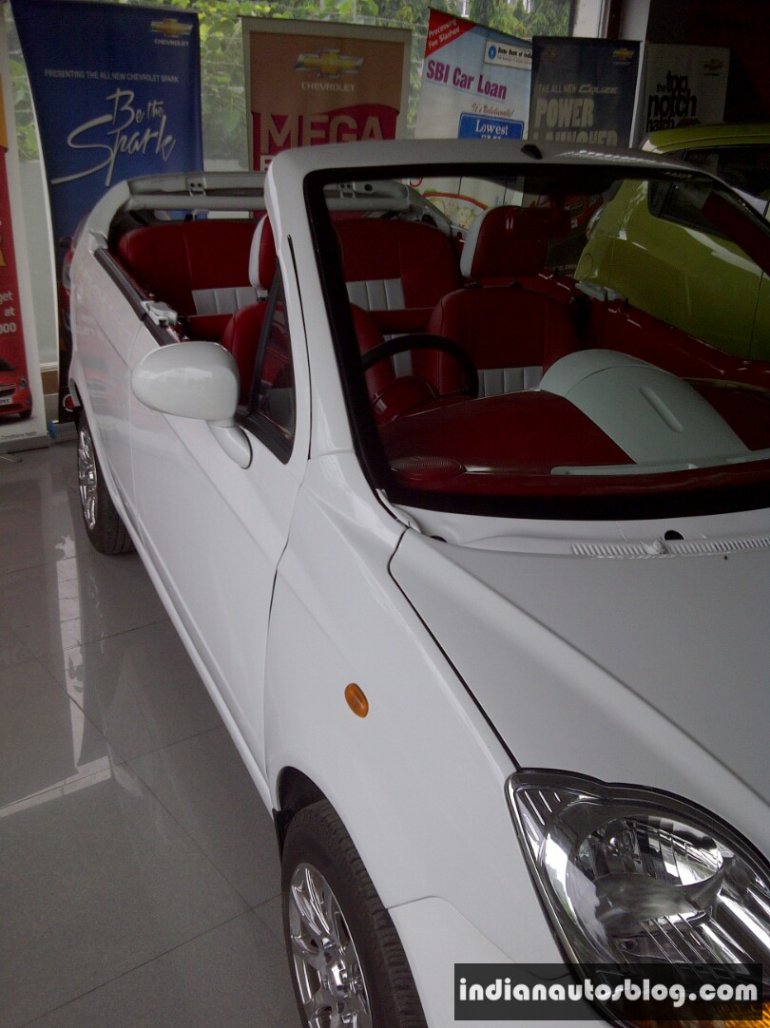 Like it or hate it, there is no denying that this Spark adds to the exclusivity factor. In fact, this reminds us of the San Storm which was supposed to be India's one and only affordable convertible. Priced at about 7 lakhs, the Storm didn't do well.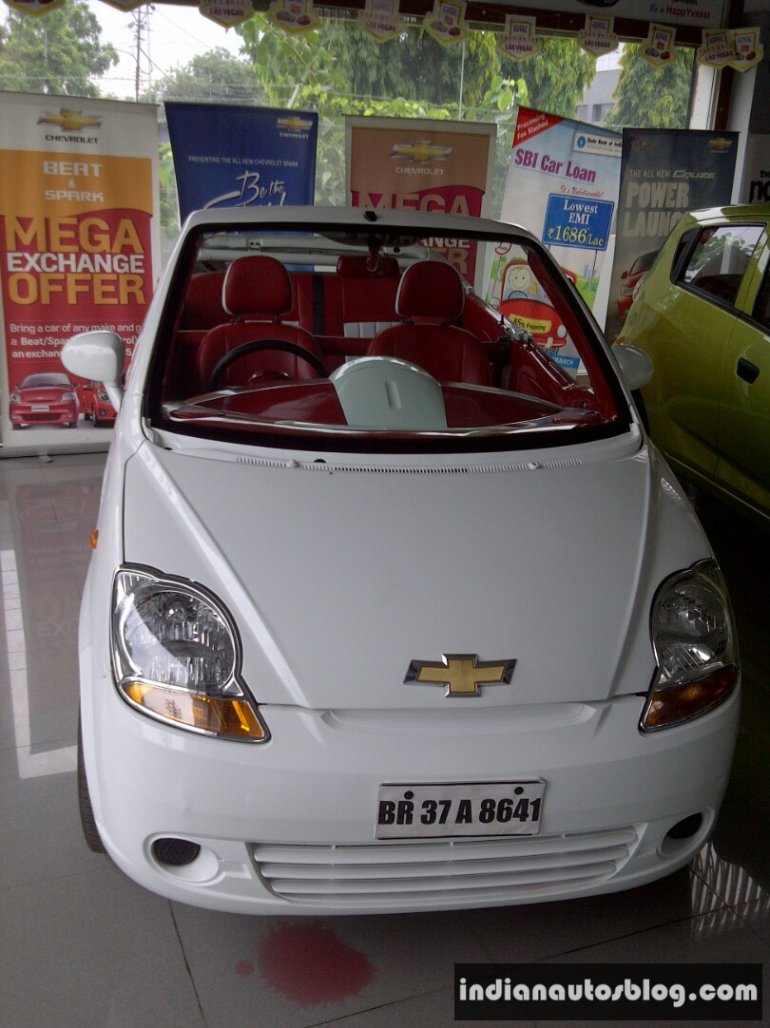 We are not sure about the warranty and whether the Chevrolet Promise holds good for this Spark though. But if you want to add a bit of a 'Spark' to your commute, you should consider this!