Chevrolet UK has launched a new variant of the Cruze sedan, powered by a slightly smaller 1.7-liter VCDi engine. The same engine is also going to be made available on the Cruze Wagon when it lands at the dealers towards Q3 of this year.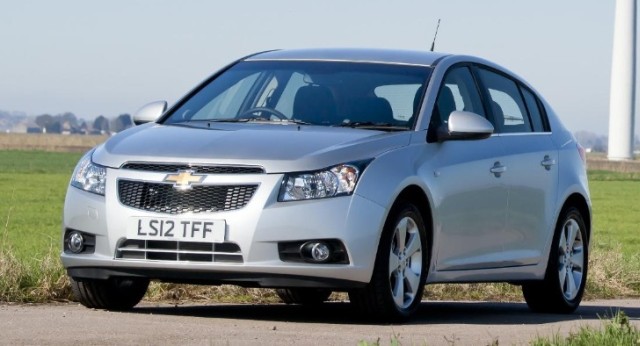 The smaller diesel engine is economy-minded but power shortage is not marked. It manages to push out 130 PS (about 20PS lower compared to the 2.2-liter) and 300Nm of torque. The outputs help the car complete the 0-100kph sprint in 9.4 seconds and reach a maximum speed of 200kph.
Chevrolet offers this new variant to fleet customers, a key business area for the company. It hopes the expanded Cruze range (that includes the recently launched hatchback and the wagon coming later this year) will keep the dealers and customers satisfied.
In India, we're not sure if the 1.7 VCDi will work as the Cruze is marketed as a diesel rocket. There is no possibility of this being sold as a rear seat car, the performance angle is what draws customers to showrooms. It is satisfied with the Cruze's performance presently. GM does not have any intentions to plonk the 2.2-liter engine (coming through the Captiva facelift) on the Cruze. GM does not plan on immediately refreshing the Cruze either. A petrol engine is also not in the scheme of things.