The little autobot from Transformers has taken the Indian market with a storm. Its radical design coupled with Chevy's unbeatable 3 year warranty means oodles of value for money for the prospective buyer. However, Chevy is celebrating its 100 birthday and on that occasion the company has decided to show a new Beat and announce ambitious plans for an EV variant as well.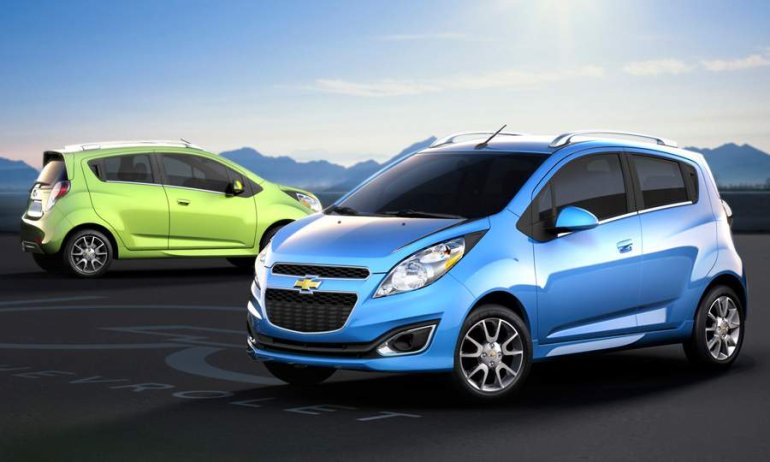 As one can see, there are not many startling changes. The front fascia now features a polygon with a wide grill. This design trait we saw on the first on the Chevy Sonic and then on the new Captiva. Two chrome ducts on each side of the front bumper to integrate foglamps add a sporty touch to the front. The alloy wheel design is the most eye catching facet of the facelift. A rear spoiler along with some LED tail lamps also make it to the facelift.
The interiors have also received tiny touches. A new LCD screen and optional cruise control makes it to the new model. The overall interior quality has also been worked upon. New 1.2L ecotec engines will power this Beat. On the occasion, Chevy also confirmed that it will be launching the Beat EV, which was designed and developed by their Bengaluru research center, in the States.
Of course, this event was held in the US and thus was more US centric than India centric. The redesigned front-end could well be to meet pedestrian safety standards that are less stringent or absent in APAC region.
Considering Chevy USA plans to launch the new Beat in the US by 2013, there is a strong possibility that Chevy India will also the update the Beat in 2013.
[Source - GreenCarReports.com]