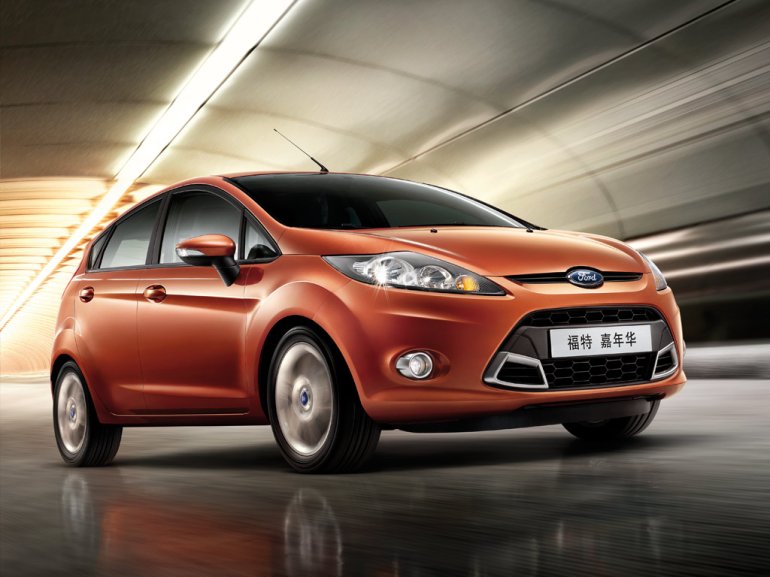 Listening to Ford's reaction to questions posed on the European Fiesta hatch's chances in India, one got the feeling that they are not considering it for the Indian market.
The stylish hatch caught the attention of many auto enthusiasts after we posted images and videos of it testing near Chennai.It was said that Ford was testing components to see how they cope in our hot and dusty conditions.
Ford India officials expressed that their interest was in selling the Figo and addressing the high demand for it. After the Fiesta Classic climbed down the price ladder, positioning of the Euro Fiesta hatch becomes tricky. There is a very tight gap between the Figo and Fiesta Classic for the Euro Fiesta hatch to occupy.
Ford believes that with the Fiesta Classic, it will move into the heart of the sedan market. Suppose the Fiesta hatch is brought to India, it will be sold in the same price range as the Classic. Customers could see more value in the sedan and choose it over the Fiesta hatch. The price overlap might not work out well for both models.
Ford, as a company, has changed its approach in the last one year. Its approach is very cautious and the sure-shot models with low risk factor are the only ones it is ready to sell. It has discontinued products like the Fusion and Fiesta 1.6S without any hesitation which were termed experimental or off-beat upon their introduction.