Tuned for better handling and performance.
The Buick Regal GS and Excelle XT customized vehicles have been unveiled at the Guangzhou Auto Show 2014. The cars display the GM-owned brand's variety of accessories.
Buick Regal GS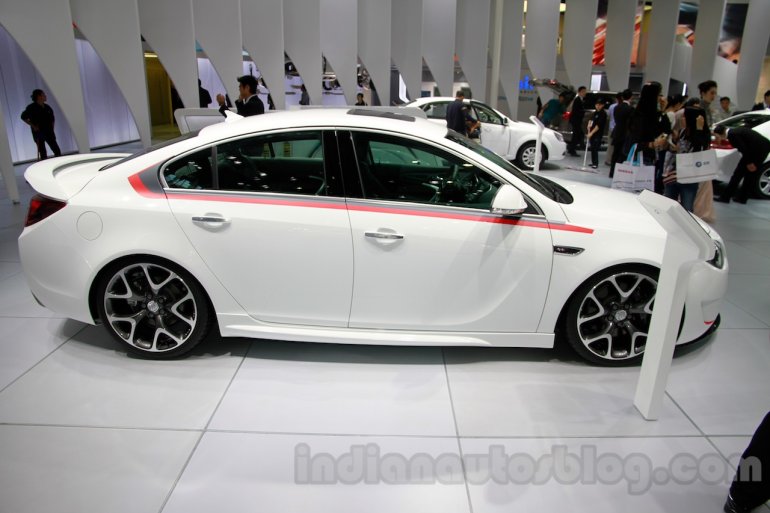 The customized car is painted in white and boasts an aggressive front bumper with a black chin spoiler and prominent silver intakes below the headlights. The 20-inch alloy wheels which are shod with ultra-low profile tyres give the car a dynamic appeal. There is a red coach line that starts at the front fender and goes all the way up to the C-pillar.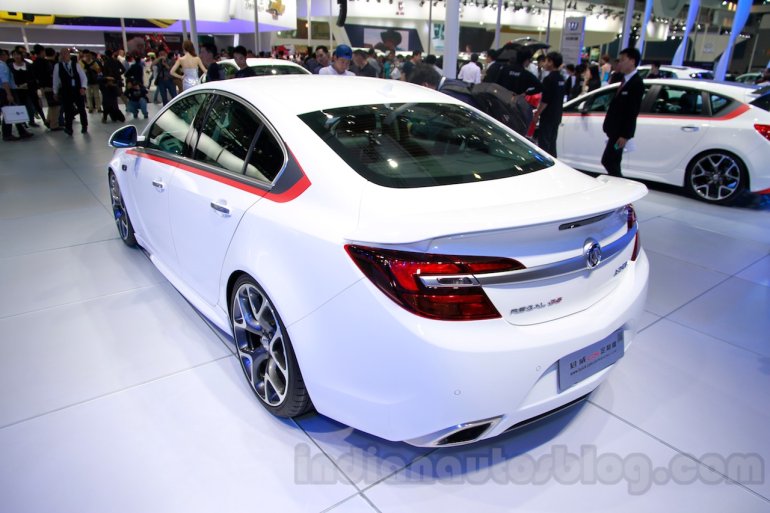 The sporty sedan gets a massive rear spoiler and a chrome embellished dual-exhaust on either side of the mini diffuser. Under the skin, the vehicle features high performance shock absorbers and a 2.0-litre turbo petrol motor which is tuned to produce 275 bhp and 410 Nm of torque when mated to a 6-speed manual gearbox. 0-100 km/h is dispatched in 6.5 seconds.
Buick Excelle XT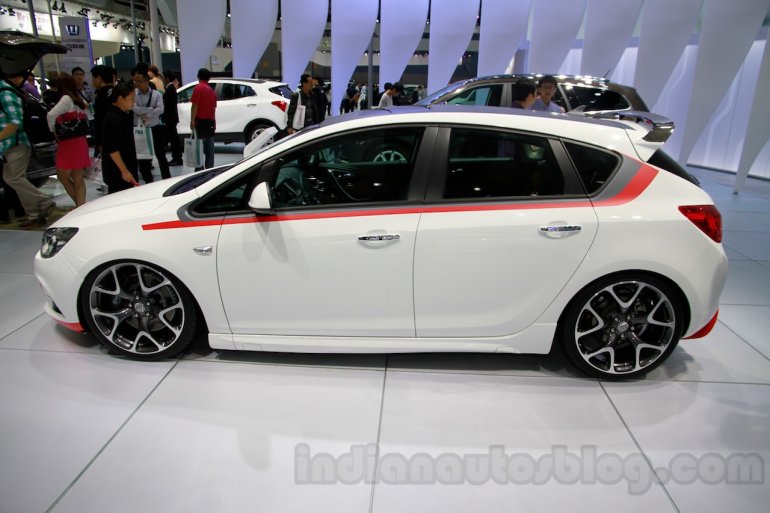 The Excelle XT hatchback features a similar level of customization as the Regal GS with an aggressive front bumper, 20-inch alloy wheels and a red coach line. The rear fascia gets a roof-mounted spoiler and quad exhaust pipes. Inside, the seats are upholstered in black-and-orange dual-tone leather.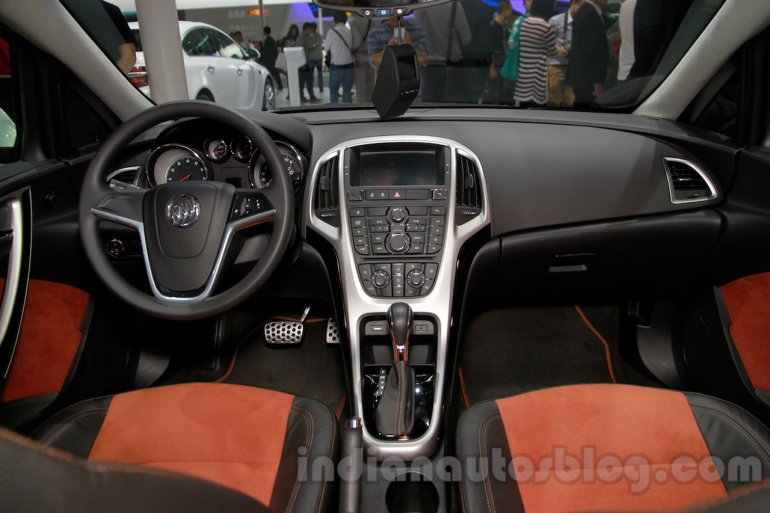 The hatchback rides on a high performance suspension system and is powered by a 1.6-litre turbo petrol engine which is mated to a 6-speed manual gearbox. It makes 197.1 bhp and does 0-100 km/h in 7.4 seconds.