The B3 and B6 Edition 50 have just been debuted, at the same show.
The new BMW Alpina B3 facelift, Alpina B6 Edition 50, and the Alpina D4 Biturbo Convertible are presented at the 2015 Frankfurt Motor Show (IAA 2015). Note that the first two models made their world premiere at the ongoing motor show.
Alpina B3 Biturbo Facelift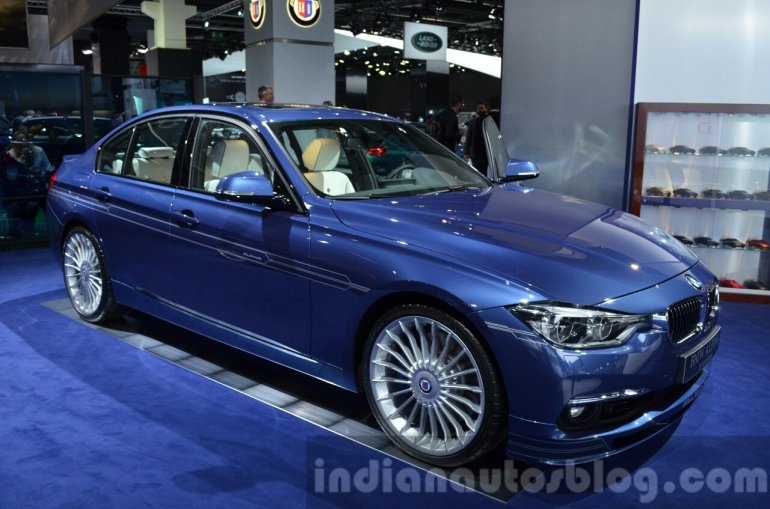 The Alpina B3 Biturbo falls inline with the 2016 BMW 3 Series facelift, and features some Alpina-specific upgrades. The front end receives a pair of new LED headlights, a new spoiler, and a chrome-enclosed BMW kidney grille. The rear end features LED tail lamps and quad exhaust tips.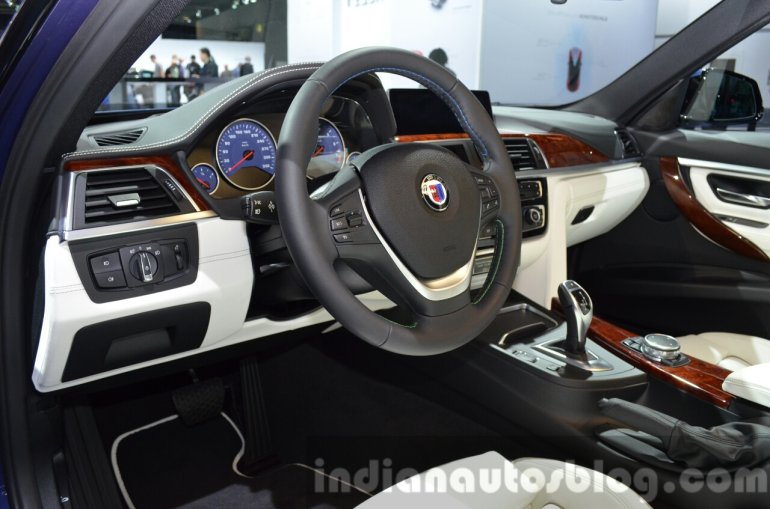 The Alpina B3 facelift is powered by a 3.0-litre, straight-six, direct-injection, twin-turbo, diesel engine, churning out 410 hp (301 KW) maximum power and 600 Nm peak torque. The acceleration rate is 0-100 km/h (0-62 mph) in 4.3 seconds, and the top speed is 303 km/h. The fuel economy is rated at 13.15 km/l, and CO2 emission is 177 g/km.
Alpina B6 Edition 50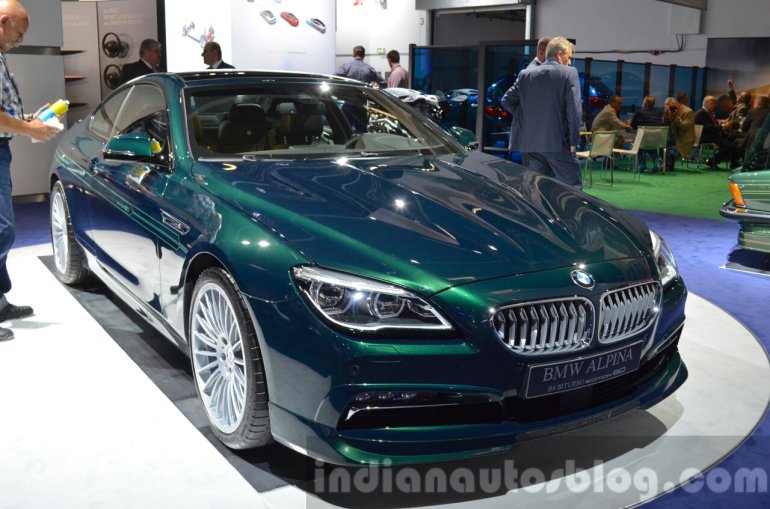 The special edition Alpina B6 features a higher performance tuning and lighter components. The Alpina B6 Edition 50 uses forged alloy wheels that are lighter than the standard 20-inch set by 15.6 kg (overall). The model uses a titanium Akrapovic exhaust which cuts another 17 kg from the car's overall weight, while providing a sportier exhaust note.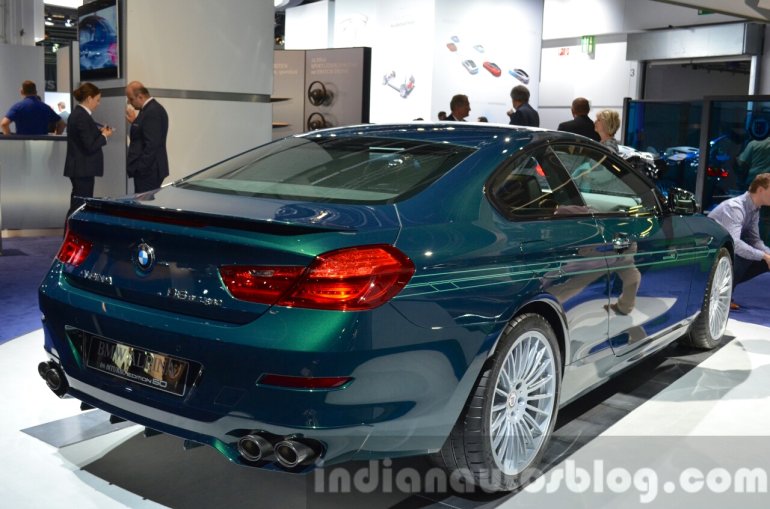 The dampers and control systems of the special BMW 6 Series derivative have been tweaked to capitalise on the lighter components and increased engine output. A high-performance braking system using four-piston fixed calipers and Brembo disc rotors of 395 mm diameter are offered as optional upgrade for the B6 Edition 50.
Alpina D4 Biturbo Convertible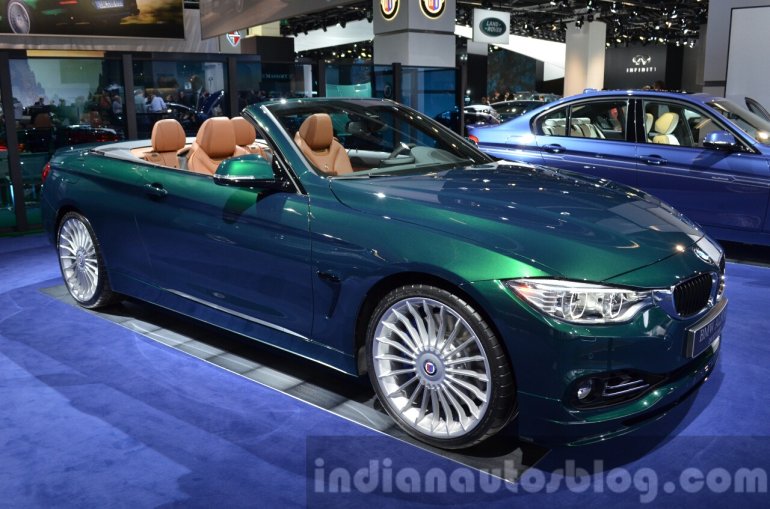 The Alpina variant of the BMW 4 Series Convertible is powered by a 3.0-litre, inline 6-cylinder Biturbo diesel engine that dishes out 350 hp (257 KW) maximum power and 700 Nm peak torque. It enables the convertible to sprint from 0-100 km/h (0-62 mph) in 5.0 seconds, and manages to push the car to a top speed of 275 km/h. The fuel economy is 16.95 km/l, and the CO2 emission is 156 g/km.
Alpina B3 Biturbo facelift at the 2015 Frankfurt Motor Show - Image Gallery
Alpina B6 Edition 50 at the 2015 Frankfurt Motor Show - Image Gallery